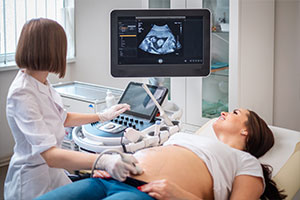 Ultrasonography is a medical procedure that utilizes high-frequency sound called ultrasound to create images of a person's internal organs. A device known as a transducer transforms electrical current into soundwaves. Ultrasound machines don't use x-rays, so you can't be exposed to radiation while they are in use. If you're pregnant, ultrasonography is a safe, affordable, and painless procedure.
How Ultrasonography Works
Women who plan to undergo an ultrasound will often be requested to drink large quantities of fluid so that they can fill their bladder. The ultrasonography examiner typically places a thick gel over the area that will be examined that helps with sound transmission. The technician will then place a transducer on the skin and move it around to "rub" the gel.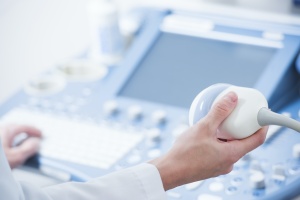 To capture more detailed images of certain organs or tissues, such as the prostate gland or ovaries, the examiner will have to insert the transducer into the corresponding body part (e.g. anus or vagina). In some cases, the examiner will attach the transducer to a tube known as an endoscope to view the area of the body in question in a procedure known as endoscopic ultrasonography. This instrument can be inserted into the stomach or down the throat.
Ultrasonography normally lasts no more than 30 minutes and you can resume your regular activities immediately after the procedure.
Ultrasonography Uses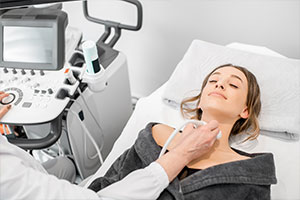 Ultrasonography is frequently utilized to examine organs such as the:
Heart: The heart is often examined for abnormal beating, defective valves, and unusually large walls or chambers.
Urinary tract: Ultrasonography can help distinguish between benign and malignant cysts in the kidneys.
Blood vessels: narrowed or dilated blood vessels.
Pancreas, liver, and spleen: Ultrasonography can be used to identify tumors and other issues in these organs.
Gallbladder and biliary tract: A blockage in the bile ducts and gallstones can be detected through ultrasonography.
Female reproductive organs: Inflammation of (or tumors in) the uterus, fallopian tubes, or ovaries.
Pregnancy: Ultrasonography can help assess the development and growth of a fetus and uncover abnormalities in the placenta.
How to Prepare For An Ultrasound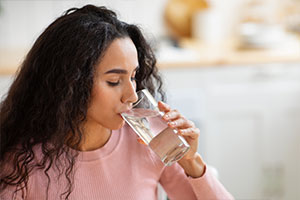 The precautions you should take before undergoing ultrasonography vary depending on the organ or area that will be evaluated. If you're having your abdomen examined, your physician may advise you to abstain from eating for 8 to 12 hours before the ultrasound, because undigested food can impact the imaging. For pancreas, liver, or gallbladder ultrasounds, your doctor may instruct you to consume a fat-free meal the night before the appointment and then fast the morning of.
If you regularly take any prescription drugs or supplements, make sure you notify your doctor prior to the ultrasound.
Schedule An Appointment With ICFM Today
Reach out to the professionals at Imperial Center Family Medicine to receive a high-quality ultrasonography. Since 1999, we've been dedicated to providing quality medical care to adults and children aged 6 and older throughout North Carolina. We strive to emphasize the importance of routine doctors' appointments, health nutrition, and frequent physical activity. Call us today at 919-941-0158 or visit us online for more information.