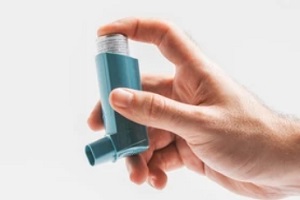 Asthma is among the most common lifelong chronic diseases, affecting almost 25 million Americans. It affects the lungs, causing repeated episodes of chest tightness, coughing, wheezing, and shortness of breath.
Although it isn't clear what causes asthma, genetic, occupational, and environmental factors are linked with this disease. Asthma can't be cured but it can be controlled to prevent attacks, normally referred to as episodes or flare-ups. Certainly, it's not easy to control where and when asthma episodes might occur. Still, it's possible to manage them successfully with a bit of practice and knowledge.
The following explains five ways to help you gain control over your asthma.
Efficient Ways To Avoid An Asthma Attack
To begin, you need to identify and reduce your exposure to asthma triggers.
Not so long ago, allergens and germs were considered the only culprits for making lives miserable for asthma patients. However, we are now aware of many different variables responsible for causing asthma episodes.
By educating yourself and your loved ones regarding the triggers of asthma, you can fight this condition and save money. Here's what we suggest:
Get Professional Help From A Qualified Healthcare Provider
The first and foremost step is to make a yearly appointment with your healthcare provider to keep your asthma under control. Even when everything seems perfectly fine, schedule an appointment with your physician to have your asthma checked.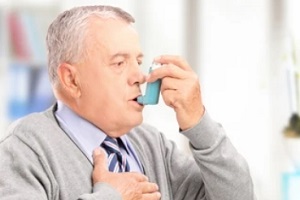 Periodically review the dosages and types of inhalers you use and record this information so your doctor can refer to it if needed. This way, you can also compare their effectiveness. Also, keep updated on new developments and products launching in the market that could end up being a better fit.
Discuss your prescribed long-term control medications and evaluate whether they are still needed depending on your current asthma condition.
Identify Your Asthma Triggers And Avoid Them
Asthma attacks are usually caused by certain irritants or allergens which actually cause your airways to constrict, making it difficult to breathe. The irritation in your lungs or airways usually ends with coughing, chest tightness, and shortness of breath.
Therefore, it's crucial to identify the triggers that can make your asthma worse in order to avoid them. Some of them include:
Smog
Dust
Perfumes and scents
Cold air
Air pollution levels
Humidity
Exhaust
Household cleaning products
Hair sprays
Paints
Stay Away From All Types Of Allergens
When you suffer from allergies or asthma, it's important for you to keep a safe distance from allergens. Allergens are referred to as all elements or things that you are allergic to or may result in the worsening of asthma symptoms.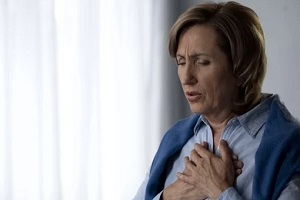 Moreover, exposure to allergens can increase inflammation in your airways. As a result, asthma attacks occur more often.
Additionally, whether you are on the road, at home, or working, make an effort to allergy-proof your surroundings to lower the chances of asthma attacks. Always reserve a smoke-free hotel room, avoid smoke zone restaurants, and, if preferable, carry your own bedding when traveling.
Avoid Getting Sick In The First Place
Coming down with the flu or a cold may not seem like a big deal, but it can be quite dangerous for asthma patients.
They already experience constriction and tightness in their airways and lungs, and battling a common cold can worsen the scenario. A cough or congestion can be rough for asthma patients but generally not for others.
Therefore, the best way to fight against common viruses and illnesses is to implement a healthy cleaning routine. Wash your hands as much as possible, avoid touching your nose, mouth, or eyes, always carry a hand sanitizer, wear protective masks, and avoid handshakes.
Avoid Smoky Air At All Costs
Smoke and asthma are a bad combination.
If you smoke and have asthma, you should quit smoking as this significantly reduces the frequency and severity of attacks. Moreover, smoking can reduce the effectiveness of medications, resulting in deteriorating health. It would be best to avoid second-hand smoke as this has been linked as aggravating asthma.
One needs to limit exposure to all types and sources of smoke which includes candles, fires, tobacco, incense, and fireworks.
You can control your asthma, so don't fear it. Instead, take your time to study this condition and then take adequate measures to prevent asthma episodes.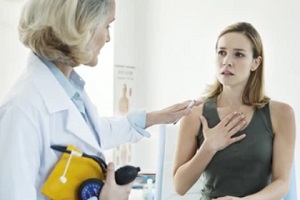 Stay cool and calm, drink plenty of water to stay hydrated, and avoid travel during rush hours. Try to avoid underground parking. Do not enter smoke-filled environments. Let fresh air move within your house by keeping the windows open. Avoid the use of chemicals, paint, or varnish.
Talk to the Asthma Experts At Imperial Center Family Medicine
It's definitely possible to control asthma attacks and continue living a higher quality of life. To learn more about asthma and how to avoid an asthma attack, reach out to the expert team at Imperial Center Family Health.