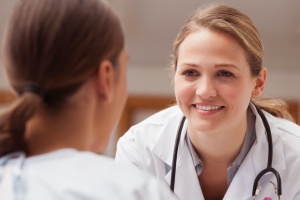 At Imperial Center Family Medicine, we recognize the unique health concerns facing women and offer a range of primary care services tailored to meet womens wellness needs.
Whether you are navigating a complicated health diagnosis or you are simply looking to make lifestyle changes that can help you achieve better health, our wellness, prevention, acute care, patient education and disease management services can help you maintain optimal health.
Here is a look at our top women's wellness services.
Cervical Cancer Screening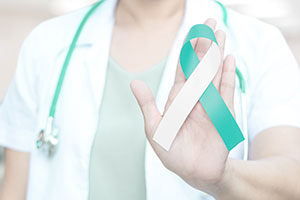 A Pap smear, or Pap test, looks for changes to the cells on the cervix that could become cervical cancer without the appropriate treatment.
In a Pap test, your doctor will use an instrument known as a speculum to widen the vagina so they can collect cells and mucus from the cervix and the surrounding area. These will be analyzed by a lab to see if they look normal.
An HPV test looks for the human papillomavirus, which can cause dangerous changes to these cells. This can be conducted using the cells obtained in the Pap test.
When Should Women Be Screened For Cervical Cancer?
It is recommended that women start getting Pap tests at age 21, although sexually active women might choose to get them sooner.
It may take a few weeks to receive your results. If something appears to be abnormal, your doctor will contact you for a follow-up, but keep in mind that this does not usually mean you have cancer; there could be other reasons for unusual results.
If your results are normal, you may be able to wait three years before getting the next test.
Birth Control Pills
If you are a sexually active woman who is looking to prevent pregnancy, we offer a full range of oral birth control services.
We will discuss your goals with you and help you determine the best oral contraceptive to meet your needs, taking into account any health concerns you have.
We will explain how the pills work, their potential side effects, and how you need to take them to enjoy the greatest effectiveness.
Read More On Birth Control Pills
General Physicals
At Imperial Center Family Medicine, we offer thorough physical exams tailored to your age, family history, health concerns and medical issues. These can include lab work, urine testing and patient education.
Adolescent Care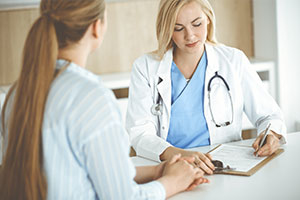 Our practice offers women's wellness appointments for adolescents in a non-threatening atmosphere that can help young women make sense of the physical and emotional changes that mark this time of life. We strive to develop a working relationship with women in this age group so they will feel comfortable coming to us with any medical concerns they have.
Other Women's Services
Imperial Center Family Medicine offers a range of other women's wellness services, covering everything from thyroid screening and menopause education to weight management and screening for anxiety and depression.
Call Our Womens Wellness Team Today
To find out more about our women's wellness services or schedule your appointment, call our friendly team of healthcare professionals today at 1-(919) 873-4437.