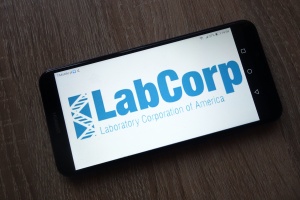 Laboratory services utilize medical devices that are built to analyze samples of tissues, urine, or blood. These services are often performed onsite and in conjunction with a clinical consultation. According to Grand View Research, the size of the global clinical lab service market had a value of over $200 billion in 2020 and is projected to grow at a CAGR of 4.7% between 2021 and 2028.
Imperial Center Family Medicine is proud to house an on-site LabCorp Laboratory, where several different types of screening and testing services can be performed.
Lab Services At Walk-In Clinics
Common examples of laboratory services that are typically provided at walk-in clinics include:
Tuberculosis (TB) testing
Strep Throat testing
Testing for Sexually Transmitted Diseases (STDs), including herpes
Bladder Infection testing
Urinary Tract Infection (UTI) testing and treatment
DOT drug testing and screening
These services are generally affordable and available at most laboratories.
Why Lab Services Are Important
Laboratory services are critical for four main reasons:
Diagnosis
Monitoring (e.g. the effects of a prescription drug)
Screening (e.g. for conditions that are hereditary, such as hypothyroidism)
Research (e.g. to collect more data on the causes or consequences of a disease)
Of course, your overall medical history will be one of the primary factors your doctor uses to determine how frequently you should receive onsite lab services.
Benefits Of Onsite Laboratory Services
There are five notable advantages that lab testing and screening services provide:
Early Diagnosis
The capacity to efficiently conduct lab tests onsite and obtain rapid results allows clinicians to diagnose diseases promptly.
Enhanced Patient Engagement
If you receive your lab test results during a visit to a clinic (first-hand), your level of engagement with your treatment will likely improve.
Well-Timed Decisions On Treatment
Obtaining lab results at a clinic can help a professional suggest and begin a well-planned treatment solution, especially if you have a chronic condition.
Quicker Prognosis
Fast access to lab results also means medical professionals can direct you toward a hospital emergency room if necessary.
Behavioral Counseling Opportunities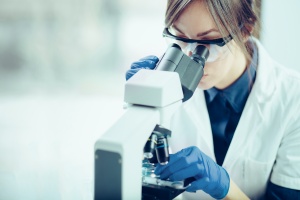 Lab testing and screening services also come with the opportunity for behavioral assessments that include guidance on how to modify your nutritional habits, physical activity, and other lifestyle choices to maintain a healthy body and manage chronic medical issues.
Common examples of lab testing and screening services for children include:
Bilirubin testing
Thyroid-stimulating hormone (TSH)
Complete blood count (CBC)
Lead levels (for children at high risk of exposure)
Follow-up PKU (phenylketonuria) screening test for newborns
Allergy testing
Get Lab Testing & Screening Services From Imperial Family Medicine
Reach out to the professionals at Imperial Center Family Medicine in Durham, North Carolina to learn more about our onsite LabCorp Laboratory services. Since 1999, we've been dedicated to providing high-quality medical care to adults and children ages 6 and older. We also work with a network of well-known insurance providers. Call us at 919-941-0158 or visit us online for more information.