Robin McAllister, RN BSN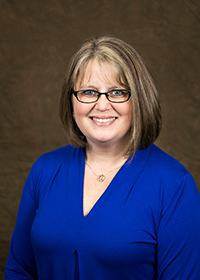 Robin is an RN and has been our office administrator and nursing supervisor since Dr Jacokes and Dr Torrey opened the practice in 1999. Before taking on the role of office administrator, Robin was Dr. Torrey's nurse. Robin enjoys trips in her camper with her husband and dogs. She has three adult children and a very large extended family. When she is not at work she is busy with family functions and church activities.


---
Samantha Earp, BSW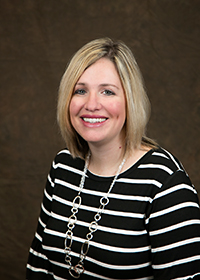 Samantha has been in and around our office since the earliest days of the practice in 1999 when her grandmother was Dr. Jacokes' nurse. She worked part-time while completing her Bachelor's degree in social work from Meredith College and joined us full time in January 2008 as our assistant office administrator. When she isn't at work you can find her in a gym or on a field watching one of her boys play or cheering on the Duke Blue Devils!


---
Eunice Strange, Billing Specialist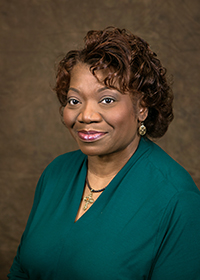 Eunice has been our billing coordinator for the past 12 years, but has been in the medical field for over 25 years. She is fabulous. She is a native of Brooklyn, NY, but she's been in the south long enough that she lost her accent. She is the hands-down winner of our Best Dressed Award. She enjoys shopping trips to New York City with her sister and spending time with her niece.
---
Cathy Jedlica, Collections Specialist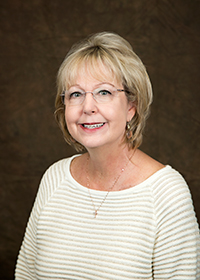 Cathy is the head of our collections department and works with us part time. Her medical background of over 20 years enables her to assist patients with their outstanding balances. She is a native of Raleigh and loves to travel to tropical destinations and explore new adventures with her husband.
---
Mary McCarthy, Referral Coordinator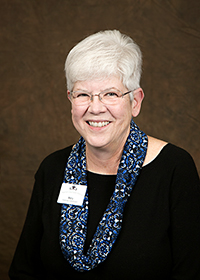 Mary has been our referral coordinator since 2017. She has worked in medical administration for over 30 years. Before joining us, Mary did medical coding and staff education and training. When she isn't working, she enjoys reading and volunteer work.
---
Front Desk
Freni Patel, Front Desk Administrator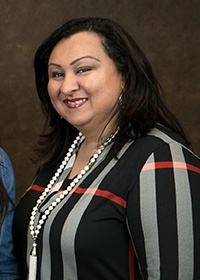 Freni was born in India and raised in England. She brought her English accent to the United States in 2000 and seems to have kept it. Freni has worked in the medical field for 14 years. She enjoys cooking Indian cuisine, entertaining, and spending with her friends and family.


---
Danielle Terrell, Front Desk Administrator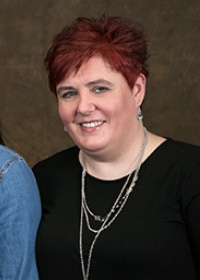 Danielle is from Mebane, NC and has worked in many different medical settings before joining us in 2018. She enjoys reading crime novels, Duke sports, and spending time with her family.
---
Clinical Support Staff
Lauren Autrey, LPN
Lauren joined us in 2019 after working in outpatient OB/GYN. Prior to joining the nursing ranks, she was a pharmacy technician. Lauren is a Durham native. In her free time, she enjoys spending time with her two sons. She is a spirited cheerleader for her 10 year old defensive end!
Karen Bennett, CMA
Karen is a jack-of-all-trades who has done both clinical and administrative work for us. She has been a part of our team since 2013, coming to us after working in a variety of health settings. She is from Durham and enjoys singing in her church choir, spending time with family, and traveling.
Shelly Petersen, LPN
Shelly is our full-time Medicare wellness nurse and also assists clinically. Shelly comes to us with many years of experience in the medical field. She is originally from Nebraska, but moved to North Carolina 15 years ago. She enjoys helping patients, cooking, spending time with her grandchildren and traveling the world.
Jean Tilley, LPN
Jean worked with Duke Student Health before joining us in 2018. She has over 20 years in the medical field with 11 of those being a licensed practical nurse. Jean is a native of Wilson, NC and enjoys spending time with her family and traveling.
---
Panic Room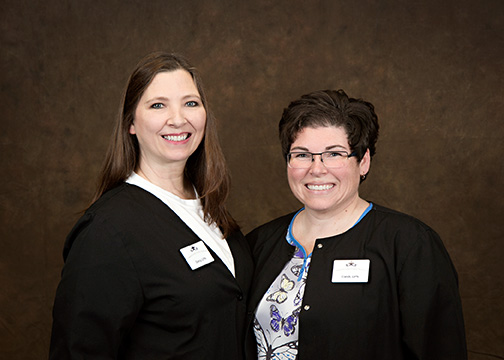 Our two LPN's who serve full-time administrative roles occupy what we refer to as the "Panic Room." They field phone and portal messages and coordinate medical care.
Candi Hunter, LPN
Candi stepped into the Panic Room in 2018 and has been sailing smoothly since day one. She is a licensed practical nurse who has worked with geriatric patients for much of her career. She is originally from upstate New York, but moved to North Carolina in 2016. She enjoys watching college basketball, spending time with her twins and husband, and exploring North Carolina.
Darcy Talbert, LPN
Darcy has worked with Dr. Jacokes and Dr. Torrey for many years, in two separate practices and three offices. She was Dr. Jacokes' nurse from 1991 until 1997. She took time off to raise her children and returned in 2001. She is an active mother and enthusiastic grandmother. When she isn't returning patient calls or catching up with patients in the Panic Room she enjoys cooking, playing with her dog, and keeping up with her growing family.
Mellisa S Conerly, PA-C
Member, American Academy of Physician Assistants Member, North Carolina Academy of Physician Assistants Member, Triangle Area Physician Assistants
Mellisa is a native of Bay City, Michigan. She completed her undergraduate degree at Central Michigan University, graduating in 2005 with a Bachelors degree in Exercise Science. She earned her Physician Assistant degree, a Masters of Physician Assistant studies from Wayne state University in Detroit Michigan. She graduated in 2008 and moved to North Carolina for the warmer weather in 2012. Her clinical interests include geriatrics, sports medicine and disease prevention. Outside of work, Mellisa loves working out at her local gym, coffee, traveling, sports and spending time with her husband, Johnny at their home in Fuquay-Varina.