Imperial Center Family Medicine practices quality, patient-centered care for adults and children age 6 and up. Our primary care doctors in Raleigh NC help patients maintain good health by identifying risk factors, preventing disease, and managing chronic conditions for longevity and a better quality of life. From childhood through the teen years and beyond, Imperial remains dedicated to meeting the unique health needs of patients.
Primary Care Services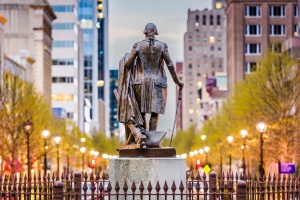 Our team of health professionals at Imperial is proud to serve the capital city of North Carolina, Raleigh, and the surrounding areas. From routine checkups to wound care, a primary care provider (PCP) acts as the first line of defense for health problems.
Some of our services include:
Same-day appointments for illnesses and injuries
On-site laboratory
Adult immunizations
Exercise stress testing
Cancer screening
Ultrasonography
Asthma management
Echocardiography
Diabetes screening and care
Travel medicine
Cholesterol screening and management
Importance Of Choosing Primary Care Doctors In Raleigh NC
Primary care services aim to improve the health of the public by providing convenient access to medical care. Raleigh NC primary care doctors focus on the whole individual rather than a specific illness, disease or system. A person's entire health and wellbeing can be improved by preventing or resolving health problems that may currently exist or are suspected to exist.
Primary care doctors play several key roles in the ongoing health of patients. Objectives include providing patients with wider coverage of health care, organizing health services to meet patient health needs, preventing social disparities in health care, and helping to make health care an essential component of public policy. Primary care doctors also help train leaders in delivering effective healthcare and work hard to increase the participation rate of all those involved in health, including physicians, patients and public health workers.
Why Choose Imperial For Your Healthcare Needs?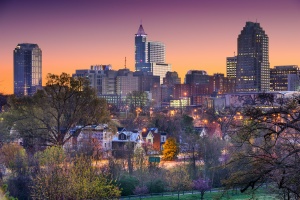 Imperial Center Family Medicine is a Patient-Centered Medical Home (PCMH) certified practice, a healthcare model that puts patients at the forefront of their healthcare. The quality of our care is continuously monitored and certified by national agencies. PCMHs aim to build strong relationships between patients and their clinical care teams. Patient-Centered Medical Homes have been found to improve the patient experience and the overall quality of care while cutting healthcare costs.
We have been meeting the needs of families in the heart of Research Triangle Park since 1999. Located off Page Road, Imperial is a privately-owned practice committed to delivering positive health advice Our family physicians are trained medical professionals who provide comprehensive health care for the entire family. Specialties include internal medicine, pediatrics, geriatrics, obstetrics and gynecology, general and specialty surgery, and psychiatry.
Schedule An Appointment With The Primary Care Doctors In Raleigh NC
Building a trusting relationship with your primary care doctor is essential for your long-term care. Patients should feel comfortable discussing their symptoms and interacting with their providers. At Imperial Center Family Medicine, we strive to make our Raleigh NC patients live happier, healthier lives by providing a wide range of primary care services delivered by our trained and experienced primary care doctors. Contact our office today to learn more about our services or to schedule an appointment.