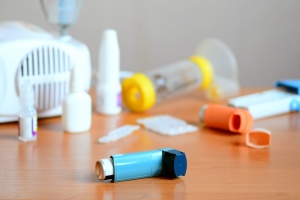 A chronic and common disease that can make breathing difficult, asthma is caused by spasms that originate in the tubes of the lungs and may be triggered by allergies or other sensitivities. It affects both children and adults, and it is a highly manageable disease. When asthma is properly controlled, you can enjoy a healthy and happy life.
According to the Asthma and Allergy Foundation of America, around 8 percent of American adults and 7 percent of American children suffer from asthma.
At Imperial Center Family Medicine, we offer comprehensive treatment for effectively managing asthma. Our doctors will work with you to develop an asthma care plan that takes your unique health and physical factors into account.
Asthma Management For Children And Teens
Asthma is the leading chronic disease among children in America. Unfortunately, asthma can have a very negative impact on a child's quality of life.
Imperial Center Family Medicine offers asthma management services to children aged 6 and above. Our priority is to help young people manage and prevent asthma attacks, allowing them to remain in school and avoid trips to the emergency room.
Asthma Management Services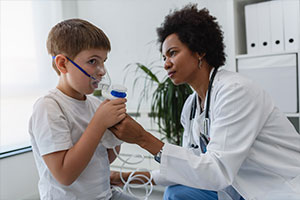 Treating asthma requires a combination of prevention and long-term control.
Our doctors can help you learn to recognize your triggers and take steps to avoid them. We can also show you how to track your breathing to ensure your medication is working to control your symptoms.
Common Asthma Attack Triggers
Asthma attacks are caused by exposure to triggers. These can be unique for each patient, and our doctors can help you identify the combination of triggers that could be behind your asthma. Some of the most common triggers are:
House dust
Stress
Animal dander
Pollen
Freezing temperatures
Cigarette smoke
Heavy exercise
Managing Allergies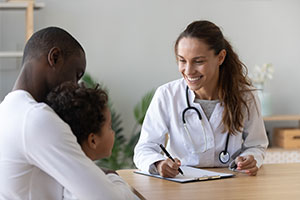 Our doctors can also help you manage allergies, which are very common among asthma sufferers. Treating your allergies may even result in a reduction in asthma attacks over time, particularly if allergens are triggering your asthma attacks.
Medical Treatment
Your asthma treatment is highly individual and will depend on the severity and frequency of your attacks as well as your symptoms.
There are three main medical approaches to asthma management.
Rescue Bronchodilators
These are inhalers that are only used when needed at the beginning of an asthma attack.
They can ease symptoms quickly to provide immediate relief, and asthma sufferers often carry them with them wherever they go.
Preventive Bronchodilators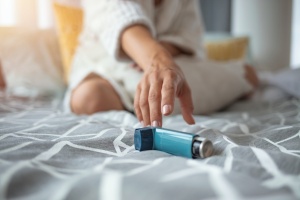 These are inhalers that some patients need to use daily to prevent experiencing asthma attacks.
Oral Medications
For some people with severe asthma, oral medications may be prescribed to reduce inflammation in the airway, strengthen the lungs, or block the body's release of chemicals that play a role in inflammation.
Get In Touch With The Asthma Management Team
If you need professional guidance in managing your asthma, reach out to the asthma management team at Imperial Center Family Health today. We can help you develop a treatment plan that keeps your symptoms under control to give you the best quality of life possible.