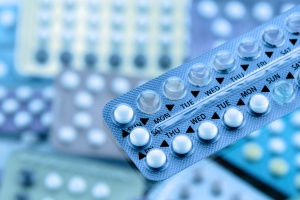 Choosing the right type of birth control to suit your lifestyle and future plans requires a strong understanding of the available options, their effectiveness and potential side effects. The team at Imperial Center Family Medicine can discuss your goals with you and ensure you do not have any health concerns that could rule out specific birth control pills.
There is a broad range of options that can suit different lifestyles, and some may provide additional benefits beyond contraception.
Birth Control Pills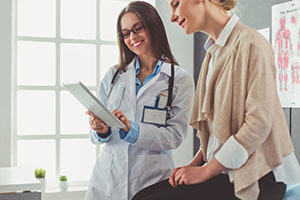 The physicians at Imperial Center Family Medicine can prescribe effective birth control pills to give you greater control over family planning.
Birth control pills are small tablets that contain a combination of hormones and can be taken daily to prevent pregnancy. They typically come in a pack with each day labeled so you can easily track whether you've taken it, and they need to be taken around the same time every day.
How Effective Are Birth Control Pills?
When used perfectly, pills are 99 percent effective at preventing pregnancy. However, because some people miss pills, the true overall efficacy rate is listed as 91 percent.
How Do Birth Control Pills Work?
Birth control pills contain hormones such as progestin and estrogen that work to prevent pregnancy. They stop your ovaries from releasing eggs while making the mucus in your cervix too thick for sperm to easily pass through, thereby preventing sperm from meeting an egg.
Benefits Of Birth Control Pills
In addition to preventing pregnancy, some women may experience lighter or more regular periods and a reduction in menstrual pain.
Certain pills may also prevent or reduce acne, premenstrual syndrome symptoms, anemia, ovarian cysts and body hair.
Risks Of Birth Control Pills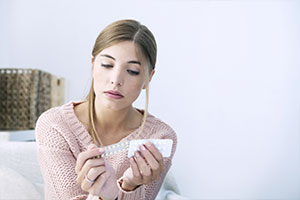 During the first few months of taking the pill, you might experience breast discomfort, nausea or spotting between periods. These symptoms usually go away with time.
You may also experience mood changes, headaches, bloating, and changes to your level of sexual desire.
One uncommon but dangerous side effect is blood clots, and this risk is elevated if you smoke. Your doctor will check your blood pressure to determine if taking the pill is safe for you and monitor it regularly throughout your time taking the pill.
Pills do not offer any protection against sexually transmitted diseases.
What Happens When I Want to Get Pregnant?
If you decide to start a family, you can get pregnant right away after you stop taking regular-dose or low-dose pills. Each woman's experience getting pregnant is unique, but you could theoretically get pregnant within the first month you stop taking it.
Emergency Contraception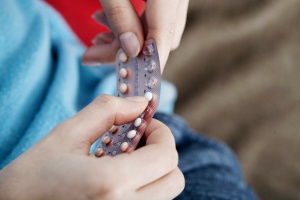 Emergency contraception should not be used as a regular form of birth control, but it can prove useful for emergencies, such as after unprotected sex or in incidents where a condom breaks. It can prevent pregnancy up to 3 to 5 days afterward, although taking it as soon as possible is advised.
We can prescribe the emergency contraception pills that are best suited to your unique needs and answer any questions you may have about the process.
Talk To The Experienced Healthcare Professionals
At Imperial Center Family Medicine, our healthcare professionals will be happy to discuss your family planning needs and answer any questions you may have. Call us today at 1-(919) 873-4437 to make an appointment. with one of our primary care providers.