A Pap smear is one of many preventive health services available to women. Also known as a Pap test, this procedure is used to screen women for cervical cancer. Here is a close look at how a Pap smear works, who should get one, how to prepare for this test, and the potential risks.
Pap Smear Details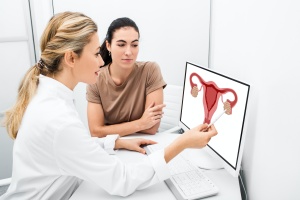 During a pap smear — which is a painless procedure — you lay on your back on an exam table and bend your knees. Your heels will rest on stirrups for support. The doctor will insert a tool known as a speculum into your vagina. You may feel some pressure in the pelvic region. Finally, the doctor will use a brush and a spatula to extract samples of cells from your cervix.
A pap smear can help detect cervical cancer early and increase your chances of finding a cure. This type of procedure is often performed in tandem with a pelvic exam. If you're above the age of 30, you can get a cervical cancer screening along with a human papillomavirus (HPV) test, which helps detect a sexually transmitted infection that may lead to this type of cancer. Most doctors will recommend you get your first Pap smear at age 21. However, your physician may advise you something different depending on your medical history.
Your doctor will likely recommend you routinely get Pap smears if you have:
An HIV infection
A history of smoking
A Pap smear that revealed precancerous cells
Exposure to diethylstilbestrol (DES) prior to your birth
An immune system that has been debilitated by corticosteroid use, chemotherapy, or an organ transplant.
You can generally stop cervical cancer screenings after you have reached the age of 65 (if you have had multiple negative Pap tests) or after a complete hysterectomy that you underwent for a condition that is unrelated to cancer (e.g. uterine fibroids).
How To Prepare For A Pap Smear
There are two main tips you can follow to prepare for a cervical cancer screening:
Don't schedule your test during your period.
Don't douche, have intercourse, or use any vaginal creams or medications, because these may hide or wash out abnormal cells.
Pap Smear Risks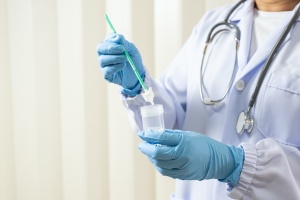 The only major risk that comes with a Pap smear is a false-negative result, which is when your screening reveals that you don't have cervical cancer despite the fact that you do.
A false-negative result can be caused by factors like:
A few abnormal cells
Inflammatory or blood cells that obscure the cells that are abnormal
Get Pap Smears From Imperial Center Family Medicine
Reach out to the professionals at Imperial Center Family Medicine to learn more about Pap smears. Since 1999, we've been dedicated to providing high-quality medical care to adults in the Durham, North Carolina area. We also work with a vast network of well-known insurance providers. Call us at 1-(919) 873-4437 or visit us online for more information.