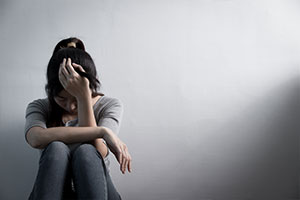 Depression, also known as major depressive disorder, is a common condition that affects more than 3 million people in the U.S. each year. This serious medical illness negatively impacts the way that sufferers feel and act. Although it is normal to feel depressed or sad at times, a chronically depressed mood or lack of interest in activities that cause a substantial impairment in daily life may be a sign of major depression.
Imperial Center Family Medicine in Durham, NC provides primary care services to adults and children age 6 and up. Our privately-owned practice has been serving patients in the heart of Research Triangle Park since 1999 and is committed to helping people manage their ongoing health and wellness needs. Patients can turn to Imperial for all of their primary care needs, including depression management.
Depression – What Is It And How Is It Caused?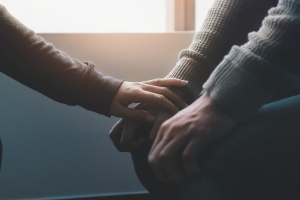 Depression is classified as a type of mood disorder that causes a person to experience feelings of sadness, anger or loss that interfere with their ability to live a normal life. People who have depression may have trouble maintaining relationships or remaining productive at work. Depression can also make certain preexisting conditions worsen, such as arthritis, cancer, asthma, obesity, and cardiovascular disease.
A state of depression is often more than just feeling "blue." Depression can cause a wide range of symptoms that may remain static or come and go, such as mood changes, loss of sexual interest, unusual behavior, impacted cognitive abilities, altered sleep patterns, and physical symptoms like headache, pain, fatigue and digestive problems.
Depression can have a number of causes, such as early childhood trauma and drug use. Certain conditions can put a person at a higher risk for depression, such as a chronic illness, chronic pain, insomnia and attention-deficit hyperactivity disorder (ADHD). A person is also at a greater risk of developing depression if the frontal lobe of their brain is found to be less active. Genetics are also believed to play a role in depression and people with a family history of this condition are more likely to have it.
Treatment And Management Of Depression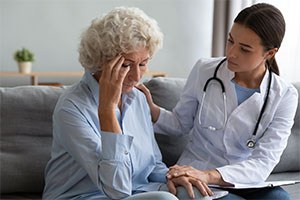 It can be challenging to live with depression but treatment can help improve a person's quality of life. A primary care physician may recommend a variety of treatments to help manage your condition, such as drugs like antidepressants, antianxiety and antipsychotic medications.
Certain therapies have also been found effective in managing depression, such as psychotherapy, light therapy and alternative therapies like acupuncture and meditation. Regular exercise and avoiding the misuse of drugs and alcohol can also help improve your mood and diminish the symptoms of depression.
How Imperial Center Family Medicine Can Help
People with depression often find it difficult to seek help for their condition. However, reaching out to a friend, family member or healthcare professional is the first step in managing depression. Imperial Center Family Medicine is a patient-focused practice with a dedicated team of health professionals with specialties in many areas. For more information about depression management or to schedule an appointment with a physician, contact Imperial Center Family Medicine today.