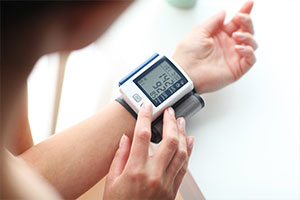 One of the best ways to stay healthy is to manage your blood pressure. This vital sign is typically measured in both arms to see if there are any discrepancies.
Different Blood Pressure Categories
Here are the various categories of blood pressure measurements:
Normal Blood Pressure
A person's blood pressure is considered "normal" if it's under 120/80 mm Hg.
Elevated Blood Pressure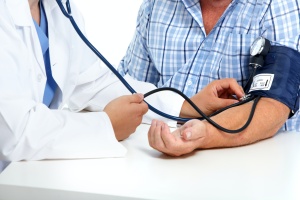 As its name suggests, this is when your blood pressure is high. For the systolic heartbeat phase — which is marked by the heart contracting and pumping blood into the arteries — a pressure between 120 and 129 mm Hg is considered "elevated." For the diastolic phase — which is the opposite of systolic, as it occurs when the heart relaxes and its chambers become filled with blood — any blood pressure below 80 mm Hg is deemed elevated. It's important to treat this issue early, as it can easily worsen as time goes on.
Stage 1 Hypertension
This is a systolic pressure that ranges from 130 to 139 mm Hg or a diastolic pressure between 80 and 89 mm Hg.
Stage 2 Hypertension
This occurs when your diastolic pressure is equal to or above 90 mm Hg or your systolic pressure is 140 mm Hg or above.
Hypertensive Crisis
This type of blood pressure is above 180/120 mm Hg and typically requires immediate medical assistance. Common symptoms of a hypertensive crisis include difficulty breathing, numbness, blurred vision, and chest pain. Be sure to call 911 if you experience any of these symptoms.
It's also important to remember that your systolic blood pressure is the most important one to monitor once you turn 50.
Types Of Blood Pressure Tests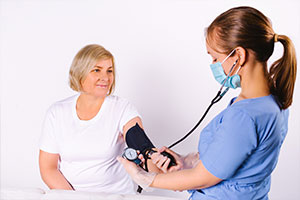 There are four different types of tests your doctor can recommend if your blood pressure is high:
Lab Tests
These lab tests can be blood, urine, or cholesterol analyses.
Ambulatory Monitoring
This test is used to regularly monitor your blood pressure over 24 hours (via a device) and yields a more precise image of daily variations in blood pressure.
Echocardiogram
A echocardiogram, which uses sound waves, is generally only conducted if your physician deems it necessary to check for additional indications of heart issues.
Electrocardiogram (EKG)
This test evaluates the heart's electrical activity and is painless and quick.
Blood Pressure Management
There are different ways to live a healthy life and manage your blood pressure, including: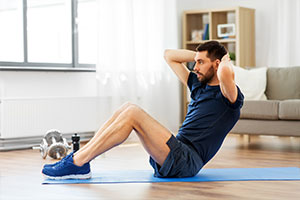 Exercising regularly
Consuming foods with less salt
Reducing your alcohol consumption
There are also various medications you can take, such as:
Diuretics
Calcium channel blockers
Angiotensin II receptor blockers (ARBs)
Angiotensin-converting enzyme (ACE) inhibitors
Beta blockers
Be sure to speak with your doctor to determine which medication is right for you. Also, remember that you should especially monitor your blood pressure after age 65 and if you have coronary artery disease, diabetes or chronic kidney disease.
Get Blood Pressure Management Services From Imperial Center Family Medicine
Reach out to the professionals at Imperial Center Family Medicine to receive blood pressure management services. Since 1999, we've been dedicated to providing adults and children aged 6 and older in North Carolina with high-quality medical care. Call us at 1-(919) 873-4437 or visit us online for more information.