Anxiety is defined as an intense, persistent or excessive feeling of dread, fear or uneasiness. Anxiety disorders are the most common mental illness in the United States, affecting more than 40 million adults, according to the Anxiety & Depression Association of America (ADAA). Unfortunately, just 36.9 percent of sufferers receive treatment for their condition.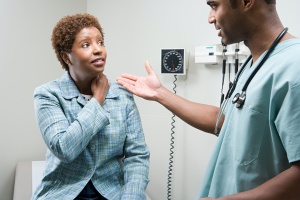 Serving Durham, NC and the surrounding areas, Imperial Center Family Medicine offers primary care services, including well-child visits, sports physicals, immunization updates, on-site laboratory, travel medicine and management services for individuals diagnosed with anxiety. When approached by trained health and mental care professionals, most cases of anxiety disorders can be successfully treated or managed.
A Look At Anxiety Disorders
Anxiety is a normal reaction to stress and unexpected events, such as getting fired from a job or experiencing financial challenges. Occasional bouts of anxiety can help us feel more prepared to deal with difficult situations and can even alert us to certain dangers. However, anxiety disorders differ from normal feelings of anxiousness and instead involve excessive or ongoing feelings of fear or worry.
There are several types of anxiety disorders, such as generalized anxiety disorders, separation anxiety disorders, social anxiety disorders, obsessive-compulsive disorders, post-traumatic stress disorders, hoarding, panic disorders, agoraphobia and other specific phobias.
Although the underlying cause of anxiety is still unknown, it is believed that a combination of genetic, psychological, developmental and environmental factors plays a role in these disorders.
Managing Anxiety Disorders
Without the proper management and treatment options delivered by a licensed professional, anxiety disorders can often become debilitating. Recovery is possible with the appropriate treatment plan that enables patients to spot the early signs of anxiety and find strategies that help them better manage their symptoms.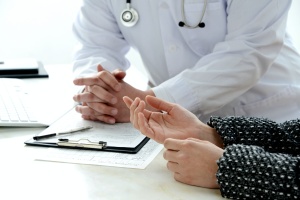 Some of the most effective management options for anxiety disorders include:
Counseling
Mindfulness
Anxiety education
Behavior therapy
Cognitive therapy
Dietary adjustments
Exercise
Breathing techniques
Relaxation techniques
Structured problem solving
Self-esteem building
Support groups
Medication
How Imperial Can Help Manage Your Anxiety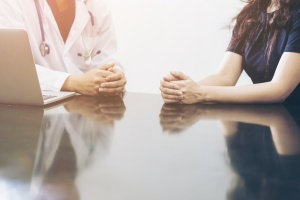 When it comes to anxiety management, there is no one right treatment or cure. Instead, patients must work with their primary care physician to develop a treatment plan that is tailored to their unique needs, symptoms and the severity of their condition. Your PCP may recommend a variety of strategies to help manage your anxiety, such as a healthy lifestyle, progressive muscle relaxation and a change in mindset that helps patients stay in the present moment instead of focusing on bad moments in their past or future.
Imperial Center Family Medicine has been treating patients with anxiety in the Research Triangle Park area since 1999. Our privately-owned practice can be found just off Page Road in the city of Durham, NC. Patients can trust the team of experienced primary care physicians at Imperial to help manage their ongoing health and wellness needs.
Book An Appointment With Imperial Center Family Medicine
Anxiety disorders are the most common of mental disorders and can be managed with the help of a licensed physician. Contact Imperial Center Family Medicine today to learn more about anxiety management strategies or to schedule an appointment.