Imperial Center Family Medicine is a dynamic, multi-specialty primary care physicians in Durham NC, located off Page Road. Our dedicated healthcare team includes primary care physicians (PCPs) that have been meeting the medical needs of families in the Research Triangle Park area since 1999. A PCP acts as the first source of contact for annual checkups, vaccinations, injuries and illnesses, and general health questions. They also provide patients with continued care for ongoing medical injuries and chronic health conditions.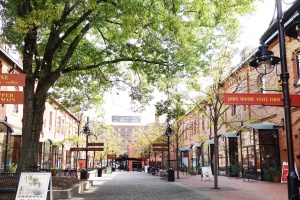 Primary care provides a direct path to wellness. Building a relationship with a trusted PCP that knows your medical history and can coordinate your care with the specialists you need to thrive is paramount to your long-term health. At Imperial Center Family Medicine, our primary care physicians have extensive training and specialize in many areas, including internal medicine, pediatrics, obstetrics, gynecology, geriatrics, psychiatry, and general and specialty surgery.
Primary Care Services We Provide
Patients can trust Imperial Center Family Medicine to be their main point of contact for their everyday health needs. Our team takes a comprehensive approach to healthcare and aims to get patients involved every step of the way, from explaining why we recommend certain medications to undergoing extensive health screenings to ensure that potential problems are caught early on. The Imperial team of PCPs efficiently coordinate the care of patients and can provide referrals to specialists, physical therapists, radiology centers and other healthcare professionals when needed.
A major component of primary care involves the prevention of common illnesses and health conditions. Preventive care can help patients stay healthy by catching conditions like heart disease and diabetes early on, and providing professional advice to stop, reverse or slow down existing conditions. Early diagnosis through preventive care can help patients maintain their health and cut down on unnecessary and costly healthcare visits. At Imperial Center Family Medicine, we understand the importance of physical activity, nutrition and spirituality in the prevention and treatment of medical conditions.
Some of our primary care services include:
On-site laboratory
Adult immunizations
Cancer screenings
Travel medicine
Cholesterol screening and management
Same-day appointments for illnesses and injuries
Diabetes screening and care
Exercise stress testing
Ultrasonography
Echocardiography
Asthma management
What You Can Expect At Imperial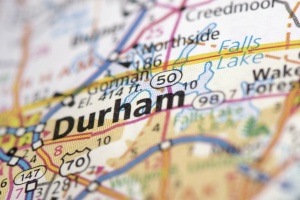 Imperial Center Family Medicine is a privately-owned practice located in beautiful Durham NC, an innovative city known for its technology companies and scholarly institutions. Our practice has been designated as a certified Patient-Centered Medical Home (PCMH) and our quality of care is continuously monitored by national agencies who only want the best for our patients. We have been long recognized for our unwavering commitment to quality improvement and take a patient-centered approach to healthcare.
Here are some of the things you can expect when you visit Imperial:
Coordinated care
Convenient access to services
Physician teamwork
Patient-focused care
One-stop for primary care
Make An Appointment Today With Primary Care Physicians In Durham NC
Imperial Center Family Medicine provides primary care services in Durham NC and the surrounding areas for adults and children age 6 and up. To learn more about our extensive selection of health services or to schedule an appointment with a primary care physician, contact us today.