Imperial Center Family Medicine specializes in a broad scope of medical care for adults and children ages 6 and up. Our board-certified family doctors offer comprehensive and continuing care for individuals and the entire family. We are proud to serve Chapel Hill and the surrounding areas with tailored medical care that focuses on both prevention and the treatment of acute and chronic health conditions.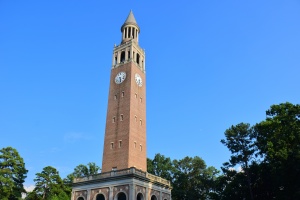 Family doctors are qualified to treat a wide range of injuries and illnesses, such as sprains, back strains, lacerations, insomnia, depression, allergies, sinusitis, asthma, arthritis, pneumonia and headaches. They also provide patients with professional advice and guidance on a variety of topics, from nutrition and exercise to tobacco cessation and sleep conditions.
Chapel Hill family doctors are dedicated to providing excellent primary care services to the local community from childhood through adulthood.
Our Primary Care Services Include:
Primary care generally consists of family medicine, internal medicine, pediatrics, behavioral health, gerontology, general OB/GYN, nursing, community health, nurse practitioners, and other professionals and areas of healthcare designed to fulfill the general medical needs of the public. Family doctors serve on the front lines of healthcare and are often the first point of contact within the healthcare system. They are often the first to diagnose an illness, spot early signs of cancer, identify depression or handle the long-term health needs of patients.
Why exactly are primary care services important? Through regular checkups and routine immunizations, patients can help ward off serious conditions and maintain a better quality of life. Primary care services also lower healthcare costs through preventive services designed to catch problems early on and before they become more complicated to diagnose and treat. Access to primary care services also helps keep people out of emergency rooms where costs can exceed up to four times more than with outpatient care.
Some of the primary care services we offer to families include:
Adult immunizations
On-site laboratory
Cancer screenings
Travel medicine
Ultrasonography
Echocardiography
Exercise stress testing
Asthma management
Diabetes screening and care
Same-day appointments for injuries and illnesses
Cholesterol screening and management
Advanced Medical Care & Customer Service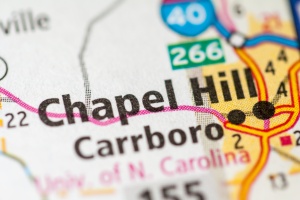 Family doctors possess unique skills, attributes and knowledge that qualify them to deliver ongoing care to children and adults. The healthcare team at Imperial Center Family Medicine has been treating families in the heart of Research Triangle Park since 1999. Our practice is privately owned and a certified Patient-Centered Medical Home (PCMH) overseen by national agencies.
At Imperial, we understand that the cornerstone of family medicine is based on a strong patient-physician relationship. Our family doctors strive to engage with patients in a way that makes them feel comfortable speaking about their health conditions and concerns. We are also trained to know when specialty care is needed and will refer patients to specialists when deemed necessary.
Contact Chapel Hill Family Doctors To Schedule an Appointment
Patients in need of caring, professional and innovative care often seek out the Chapel Hill family doctors at Imperial Center Family Medicine. Learn more about our primary care services or schedule an appointment by calling our office at 1-(919) 873-4437.