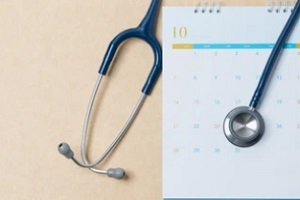 In an ideal world, patients should be able to schedule appointments the same day that they need to see their doctor. Sometimes, healthcare requires an urgent approach guided by a trusted doctor. For this reason, some physicians opt to always ensure there is some extra time each day dedicated to those in need of same-day appointments.
Appointment wait times are on the rise, according to a 2017 survey by Merrit Hawkins. According to the study, patients wait an average of 24 days for a new physician appointment in major cities and 32 days in mid-sized areas.
Benefits To Having Same Day Appointments
Adopting same-day appointments can be very useful and help provide some important benefits for practices. Some of these benefits include:
Creates Loyalty With Patients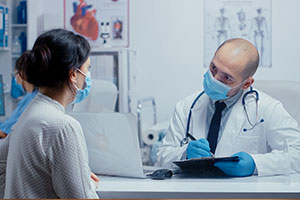 Patients place a lot of faith in their primary care doctors. For some, certain conditions require them to have special needs addressed quickly. Patients should know they can call if they wake up feeling ill, for example, and schedule an appointment to see their provider that same day instead of having to wait until an appointment is available. This helps create a closer bond with patients and more trust in the care you provide.
Fill Lost Appointments
Patients that do not show up for appointments end up costing healthcare providers millions in lost revenue each year. By taking same-day appointments, you can fill these cancellations and recoup this lost revenue while also helping to see patients who are in need of urgent attention.
Provide Low-Cost And Consistent Care
Patients who are not able to schedule an appointment for an illness or injury on the same day may resort to visiting an emergency room, urgent care, or walk-in clinic instead. Giving patients who need more immediate care the option to schedule same-day appointments benefits both the patient and physician.
Ensure Patient Continuity
Some conditions, including diabetes and heart failure, require continuing care. Being seen immediately by a familiar provider may prevent worsening symptoms from spiraling out of control. Patients who have diabetes and are experiencing blood sugar issues need to be quickly treated before their condition worsens.
They need to have their medication doses adjusted, receive follow-up advice, and undergo regular monitoring of their blood sugar levels. From time to time, these patients will need immediate advice or assistance in order to keep them healthy and safe.
Scheduling Efficiency
Additionally, it is important to maintain a balance between leaving open slots for same-day appointments and scheduling efficiency. If a proper plan is not put in place, then the addition of same-day appointments can lead to long wait times and crowded wait rooms.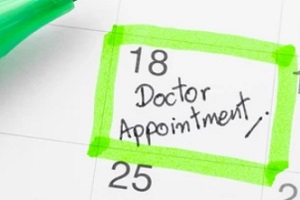 Leaving a slot or two open in the schedule to accommodate those patients who need an appointment on the same day may actually help the flow of already booked appointments and ensure a smooth movement of patients throughout the day.
Having a primary care doctor that is available for same-day appointments will ensure a trusting relationship with patients while also creating a well-functioning and seamless scheduling of patients. This type of strategy has the ability to create a great experience for physicians, assistants, and patients alike.
Schedule Same Day Appointments With Imperial Center Family Medicine
Imperial Center Family Medicine is a family care practice that believes excellent care begins with open communication. Their experienced providers offer primary and preventative services to help manage the ongoing health and wellness needs of children, teens, and adults.