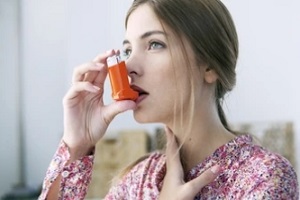 Have you or a loved one been diagnosed with asthma recently? Don't worry. With proper treatment and care, this condition can be managed very well, and patients can go on to live happy, healthy, and fulfilling lives. Asthma is a chronic lung condition in which airways become inflamed and narrowed, and may produce mucus. For some, asthma is a nuisance, but for others, it is a series of life-threatening attacks. There's no cure for asthma.
However, asthma can be managed and controlled. This respiratory disease can worsen over time without medical care, so regularly schedule appointments with your doctor and use this guide to track your symptoms and adjust your lifestyle accordingly.
Symptoms Of Asthma
Asthma differs from patient to patient. So do its symptoms. You can have sporadic attacks, symptoms all the time, or only at certain times.
Mild asthma symptoms are:
Shortness of breath
Coughing
Wheezing when exhaling
Chest tightness or pain
Trouble sleeping
Worsening cough or wheezing attacks
Signs your asthma is worsening:
Increasing breathing problems
The need to use an instant inhaler more often
For some patients, asthma symptoms occur in situations like:
When exercising – especially if the air is cold and dry
When working – occupational asthma is triggered by irritants (gases, chemical fumes, pollen, or dust)
When exposed to airborne substances (pollen, cockroach waste, mold spores, or pet dander)
How To Diagnose Asthma
There are two ways to diagnose asthma and know that you need your asthma treated.
Physical Exam
Have a one-on-one consultation with a pulmonologist to discuss the severity of the signs and symptoms or to rule out other possible conditions, such as chronic obstructive pulmonary disease (COPD) or a respiratory infection.
Lung Function Test
Two tests are conducted to determine how air moves in and out of your lungs as you breathe: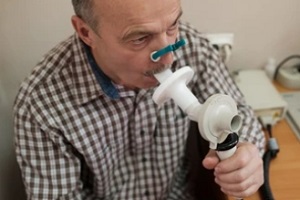 Peak flow: A meter (peak flow meter) is used to measure how hard you breathe out; if the results are lower than usual, then your lungs are struggling.
Spirometry: This test checks the air you exhale after a deep breath and breathing speed. This measures how narrow your bronchial tubes become.
These tests are done before and after taking medication to check whether your airways opened or not.
Other Tests
There are some additional tests required for further diagnosis including:
Methacholine challenge – to test initial lung function
Nitric oxide test – to measure the gas nitric oxide in the breath
Imaging tests – to identify structural abnormalities or diseases
Allergy testing – performed on skin or blood
Provocative testing – to check for cold-induced and exercise asthma
Sputum eosinophils – to detect white blood cells in saliva and mucus
How Is Asthma Treated And Managed
It's highly recommended to prevent the disease before attacks start.
Treatment is about recognizing the triggers, taking steps and medication to avoid them, tracking the breathing patterns, and ensuring how well your medications control your symptoms.
Medications to Control Asthma
The right mix of medications depends on several factors, including symptoms, age, triggers, and what works best for you to keep your symptoms under control.
There are two ways to treat asthma: quick-relief inhalers, which are used to open swollen airways that restrict breathing, and preventive, long-term control medications that reduce the swelling that exaggerates the symptoms. In extreme cases, medications are necessary.
A quick-relief inhaler can be used, but not very often, especially if you're taking long-term control medications that work properly.
Your doctor might treat severe asthma that doesn't improve with both corticosteroids and other long-term medications with a bronchial thermoplasty. Ask your physician if this may be an option for you.
Asthma Action Plan
Here's an action plan that will keep your asthma under control:
Asthma Treated Lifestyle Changes
Other than relying on medications to prevent and relieve asthma symptoms, you may want to consider the following health-related suggestions.
Avoid Triggers
Asthma control begins by reducing your exposure to its triggers, and to do this, you should: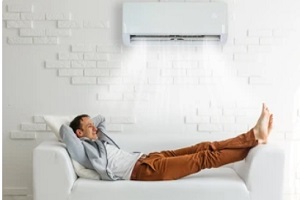 Use the air conditioner: This reduces indoor humidity and can reduce your exposure to airborne pollen and dust mites.
Maintain a desired humidity: If you reside in a damp climate, consult your doctor about using a dehumidifier.
Decontaminate: Minimize dust from your home by encasing pillows and mattresses and replacing certain items, especially carpeting.
Control pet dander: If allergic to dander, don't have pets with fur or feathers.
Clean your surroundings: Clean your home once a week. Wash your bedding regularly, and wear a mask if you're allergic to dust.
Stay Healthy
Taking care of yourself can keep your asthma symptoms under control; and to stay healthy, practice these tips:
Maintain a healthy weight – Obesity can aggravate symptoms, and eventually other diseases occur.
Exercise regularly – It strengthens the heart and lungs; keeps asthma symptoms under control.
Manage heartburn and GERD – Acid reflux can affect lung airways and worsen asthma symptoms.
Consider Alternative Medicine
Alternative medical treatments, including herbs or supplements, may also alleviate asthma symptoms. However, these treatments are not for everyone and are not a replacement for medical management of the condition.
Your options are:
Natural remedies: Some herbal and natural remedies, like the black seed, caffeine, and choline may lessen asthma symptoms.
Breathing exercises: This reduces the amount of medication needed to keep your asthma under control.
Can Medicine Alone Treat Asthma?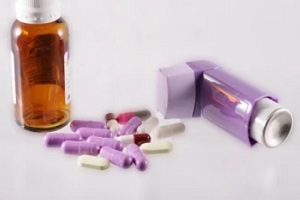 No, medicines help a lot, but they cannot do the job alone. First, it is important to avoid the triggers that can worsen your symptoms, whether you're indoors or outdoors. Second, improve indoor air quality by using a humidifier. Keep your surroundings clean and free from allergens.
Reach Out To The Asthma Medical Professionals At Imperial Center Family Medicine
There's no cure for asthma, but the symptoms can be controlled. The medical professionals at Imperial Center Family Health can help you create a treatment plan to manage your asthma symptoms and improve your quality of life.