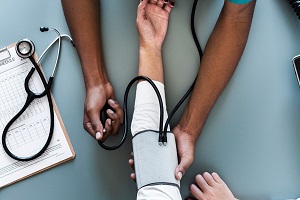 High blood pressure, or hypertension, affects 47 percent of the US population, or 116 million adults, according to the Centers for Disease Control and Prevention. Unfortunately, it's a severe problem that can lead to heart disease and stroke if it isn't controlled.
One way to prevent developing high pressure or managing it if you already suffer from the condition is with a high blood pressure diet. Here are seven tips to get you started:
1. Track What You Eat and Drink
Tracking everything you eat and drink might seem annoying, but it's imperative to ensure you stick to your high blood pressure diet properly. Unfortunately, it's very easy to underestimate how much you're eating, and it's very challenging to determine the nutrient breakdown.
After all, very few people know off the top of their heads how many grams of magnesium 100 grams of spinach contains. And if you aren't tracking your food, you won't know if you're getting as much as you need. You won't have to track everything manually, though. There are plenty of apps that can help you.
2. Limit Salt Intake
Reducing the amount of salt in your diet will help you control your high blood pressure. Too much sodium in your blood draws water into your blood vessels, increasing the quantity of blood and leading to higher blood pressure.
According to the American Heart Association (AHA), you shouldn't have more than 2,300 milligrams per day of sodium, but the ideal is less than 1,500 mg daily. The problem is that everything contains sodium, not just table salt. So, make sure to read labels when you go grocery shopping because you'll find that many products contain hidden sodium.
3. Reduce Sugar
Sugar is another problem for those with high blood pressure. Some studies have found that it might be even more detrimental than sodium. Sugar can raise insulin levels and promote inflammation, potentially leading to higher blood pressure.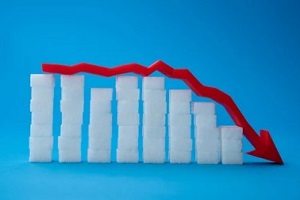 Based on the American Heart Association's recommendations, you shouldn't have more than six teaspoons (25 grams) of sugar per day of added sugar as a woman or nine teaspoons (37.5 grams) as a man.
Many products contain added sugars and not just desserts. For example, bread, low-fat yogurt, spaghetti sauce, and even ham contain some sugar. And, in most cases, much more than they should. So, read nutrition labels when you're shopping to avoid unpleasant surprises.
4. Avoid Artificial Trans Fats
Artificial trans-fatty acids, or trans fats, result from a chemical process called hydrogenation, which turns liquid vegetable oil into solid fat. Research shows artificial trans fats increase LDL (bad) cholesterol and lower HDL (good) cholesterol, leading to an increased risk of heart disease.
In addition, evidence shows that they may negatively affect artery dilation and can even cause lesions. So, avoiding artificial trans fats is essential to reduce your risk of hypertension and heart disease. Therefore, any product with "partially hydrogenated vegetable oil" or "hydrogenated vegetable oil" on the ingredient list should stay on the shelf.
5. Increase Potassium and Magnesium
Magnesium and potassium act as natural vasodilators, which means they help relax the walls of your arteries and blood vessels, allowing blood to flow more easily. If you don't have enough magnesium or potassium in your system, it can lead to vasospasm or narrowing of the blood vessels.
You can increase your magnesium and potassium intake through supplements, but your best option is to eat foods rich in these minerals. Some excellent sources of potassium include bananas, avocados, spinach, sweet potatoes, pineapple, and other fruits, while magnesium can be found in leafy greens, legumes, nuts, and seeds.
6. Eat More Fiber
Increasing fiber intake is also crucial in a high blood pressure diet because it can help reduce cholesterol and inflammation while improving insulin sensitivity. As a result, your blood pressure will improve.
According to the AHA, you should eat at least 25 to 30 grams of fiber daily from actual foods and not supplements. So, eat plenty of fruits, veggies, whole grains, legumes, nuts, and seeds.
7. Cut Back on Processed Foods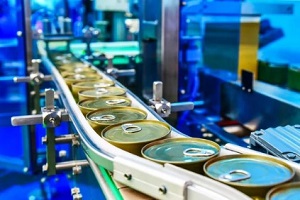 If you look at a nutrition label on any processed food, you'll find it reads like a science experiment. Plus, you're likely to be shocked at the amount of sodium, sugar, trans fats, and other unpleasant things they contain. So, avoid them as much as you can.
Instead, cook at home more often using fresh or frozen ingredients. It might sound like a chore, but you can find many recipes that don't take long to cook. The added benefit is that it will taste much better than any frozen dinner.
Adopting a High Blood Pressure Diet
Your diet has a significant impact on your health and longevity. According to the Center for Science in the Public Interest, an unhealthy diet causes diseases that lead to approximately 678,000 deaths every year in America.
So, a healthy high blood pressure diet is one of your strongest weapons to combat this condition and many others. It also helps if you incorporate exercise and stress management into your routine.
However, if you're worried that you're at risk of developing hypertension or already have the condition, reach out to Imperial Center Family Medicine immediately. Our experienced medical professionals will ensure you have all the tools to reduce your risk or help manage your condition. Contact us today to schedule an appointment.