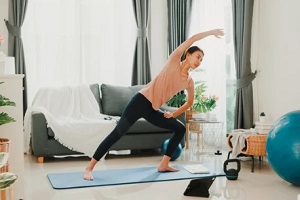 Exercise is widely recognized as crucial to maintaining overall health and promoting weight loss. If you are new to exercising and unsure where to begin, it is understandable to feel overwhelmed by the abundance of information available.
To simplify your life and increase the odds that you'll get started, here are ten beginner exercise recommendations:
Brisk Walking
Brisk walking is an ideal low-impact cardiovascular exercise, providing benefits such as improved circulation, weight loss, and increased bone density. Additionally, by strengthening your leg muscles, you can reduce pressure on your knees.
To begin, warm up with 5 minutes of slow walking. Gradually increase your pace, maintaining an upright posture with your shoulders back and chest lifted.
Swimming
Swimming is a comprehensive, low-impact workout that promotes cardiovascular health, flexibility, and muscle strength. By targeting arms, shoulders, back, and legs while engaging core muscles, swimming can help reduce joint pain and improve posture.
Start with basic front crawl or breaststroke techniques, focusing on proper breathing and body alignment. Keeping your head aligned with your spine, engage your core. Using your arms and legs, propel yourself through the water.
Cycling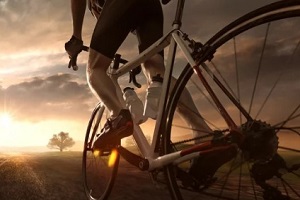 Cycling is an excellent low-impact exercise that enhances cardiovascular endurance and strengthens the lower body. By engaging your core and stabilizing muscles, it helps reduce pressure on your knees and hips.
Choose a flat, traffic-free area for outdoor cycling or use a stationary bike. Adjust the seat height so that your knee is slightly bent when your foot is at the bottom of the pedal stroke. Keep your upper body relaxed and maintain a comfortable grip on the handlebars.
Jumping Rope
Jumping rope is a highly efficient method for burning calories, enhancing coordination, and strengthening your legs, ankles, and core muscles. This exercise can also mitigate the risk of injuries in the lower body by promoting better balance and agility.
Hold the jump rope handles gently, ensuring your elbows remain near your body. Use your wrists to rotate the rope, and only jump high enough to allow the rope to pass under your feet. Ensure you land softly on the balls of your feet.
Dancing
Dancing is an engaging and enjoyable way to improve cardiovascular fitness. By involving various muscle groups, dancing strengthens the core, legs, and glutes while enhancing flexibility, balance, and coordination.
Choose a dance style you enjoy, such as salsa, Zumba, or ballroom dancing. Attend a beginner class or follow online tutorials. Focus on proper form and technique and modify the moves to suit your fitness level.
Bodyweight Squats
Bodyweight squats are great for beginners. It's a single exercise that activates most of your lower body's major muscle groups, including the quadriceps, hamstrings, and glutes, as well as your core muscles. This increases lower body strength and improves balance and coordination, minimizing the risk of injury.
Stand with your feet aligned with your shoulders
Turn your toes out slightly.
Keep your chest lifted, your core engaged, and your shoulders relaxed.
Push hips back, bend the knees, and lower your body, similar to sitting in a chair.
Ensure your knees don't extend out over your toes or cave inward.
Push through your heels to stand.
Planks
Another compound exercise, planks are unmatched when it comes to strengthening your core, shoulders, and back muscles. Your posture, balance, and stability will improve, and you may even experience less back pain as the plank is very effective at activating the muscles that stabilize the spine.
Start in a prone position.
Place your forearms on the ground.
Position your elbows positioned directly under your shoulders.
Raise yourself on your toes or on your knees for a slightly easier version of the exercise.
Keep your body straight, with no sagging or arching.
Engage your core and squeeze your glutes.
Hold for 20-60 seconds, gradually increasing the duration as you grow stronger.
Push-ups
Push-ups are also a fantastic beginner exercise recommendation because they target multiple groups of muscles with one move, also called a compound movement. In other words, you will work your chest, shoulders, triceps, and core simultaneously, which will help you improve upper body strength, stability, and postural alignment.
Start in the plank position, with your hands on the ground slightly further apart than your shoulders.
Engage your core while keeping your body straight from head to heels.
Ensure your elbows are close to your body and bend them to lower your body to the ground.
Push back up to the starting position.
If necessary, modify the exercise by performing push-ups on your knees.
Bent-Over Rows
Yet another compound movement, bent-over rows target your back, shoulders, and biceps, promoting better posture and reducing the risk of back injuries. This exercise is particularly effective for people who spend a lot of time sitting since stronger back muscles may help alleviate some of the pain you may experience.
Grab a dumbbell in each hand.
Stand with your feet apart, in line with your hips, with slightly bent knees.
Hinge at your hips and lean forward until your back is parallel to the floor.
Allow your arms to hang down naturally.
Bend your elbows to draw the dumbbells toward your ribs, squeezing your shoulder blades together.
Gradually lower the dumbbells, fully extending your arms.
Glute Bridges
Glute bridges are another highly efficient compound exercise suitable for beginners, targeting the glutes, hamstrings, and lower back. This exercise helps enhance lower body strength, increase hip mobility, and supports the development of proper posture.
Lie down on your back with feet flat on the ground and your knees bent.
Position your arms by your sides, palms facing downward.
Activate your core muscles and press through your heels to elevate your hips, creating a straight line from your shoulders to your knees.
At the top of the move, squeeze your glutes.
Slowly lower your hips to the floor.
Achieve Your Fitness Goals with Imperial Center Family Medicine
Engaging in regular exercise offers numerous advantages that are essential for overall well-being. For individuals embarking on their fitness journey, these beginner exercise recommendations are an ideal starting point. Should you require further assistance or feel uncertain about your approach, Imperial Center Family Medicine is here to help.
Our team of fitness professionals is equipped to provide comprehensive guidance and support. From designing customized workout programs to ensuring correct form and technique, our experts are dedicated to assisting you on your path to achieving your fitness objectives. To work with our specialists, contact us at 919-873-4437 or online. Together, we will work toward a healthier, more active lifestyle.