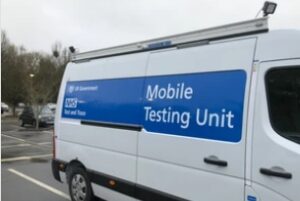 Independent practices are turning to physician office lab testing to better manage their growing patient population with chronic medical conditions. By doing so, practices are able to create value-based care programs that reward practices for keeping patients as healthy as possible while also keeping them out of costly hospital emergency rooms.
In order to achieve those two objectives, practices should take the necessary steps to ensure they're offering high-value diagnostic lab testing at the point of care to patients with one or more chronic medical conditions and patients at high risk of lab test nonadherence. These lab tests help practitioners establish an even more personal and calculated relationship with their patients that can lead to more targeted preventative care.
Why On-Site Labs Are Beneficial
Effectively managing patients with chronic conditions is much more difficult when practices use the traditional "send-out" lab testing workflow.
In a send-out workflow, a patient visits the physician who, based on the initial examination, writes an order for the patient to have a diagnostic lab test done at another site. This workflow creates a number of challenges that include:
The patient may not follow through with the lab test.
It may take up to a week or longer for the off-site lab to process the specimen and send the results back to the practice.
Communication or logistical errors may jeopardize accuracy.
At any point along the patient-care workflow, accuracy and interpretation may be lacking. This makes it harder for the practice to properly diagnose and treat a patient for one or more chronic illnesses.
By moving these same diagnostic lab tests in-house and closer to the patient, the practice eliminates the risk of noncompliance or errors entirely. In many cases, key diagnostic laboratory test results can be available within minutes if conducted at the point of care.
This allows the physician to change medication or treatment easily and also counsel the patient during the same visit. This can eliminate the need for a follow-up visit, further reducing patient compliance issues while creating greater efficiencies for both clinical and administrative staff.
What Do On-Site Laboratories Test For?
On-site laboratories typically handle some of the most basic panels that family practices use to better understand a patient's medical condition. Some examples of these tests include:
Complete Blood Count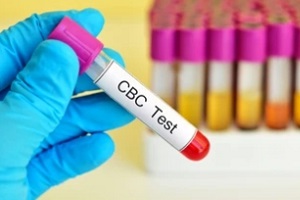 This test, also known as a CBC, is the most common blood test performed. It measures the types and numbers of cells in the blood, including red and white blood cells and platelets. This test is used to determine general health status, screen for disorders, and evaluate nutritional status.
It can help evaluate symptoms such as weakness, fatigue, and bruising, and can help diagnose conditions such as anemia, leukemia, malaria, and infection.
Metabolic Panel
The metabolic panel measures glucose, sodium, potassium, calcium, blood urea, nitrogen, and other important metabolites. This test is used to help determine blood sugar levels, electrolytes, and overall fluid balance as well as kidney function. This panel can help your doctor monitor the effects of medications you are taking, such as high blood pressure medicines, and can also help diagnose certain conditions. Often, it is part of a routine checkup.
Lipid Panel
A lipid panel is a group of tests used to evaluate cardiac risk. This panel analyzes your blood to measure different types of lipids including:
Total cholesterol: Combination of total cholesterol levels in the body.
Low-density lipoprotein (LDL) cholesterol: This type of cholesterol, known as "bad cholesterol," can collect in blood vessels and increase your risk of cardiovascular disease.
High-density lipoprotein (HDL) cholesterol: This type of "good cholesterol" helps reduce the buildup of LDL.
Triglycerides: Excess amounts of this type of fat are associated with cardiovascular disease and pancreatic inflammation.
Hemoglobin A1C
This test is used to diagnose and monitor diabetes.
Urinalysis
A urinalysis is often one of the main tests used by family doctors as a general screening test to check for early signs of disease. It may also be used to monitor diabetes or kidney disease.
Cultures
Cultures are used to test for diagnosis and treatment of infections. Illnesses such as urinary tract infections, pneumonia, strep throat, MRSA, and meningitis can be detected and tested using live cultures.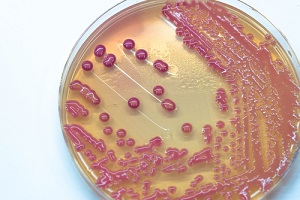 Laboratory services are a vital tool to help your doctor make the right diagnosis. Lab tests also help determine whether you have adequate nutrients to fuel your body, as well as assess the health of your blood and other fluids that help your body stay healthy.
On-site lab tests help to create a more efficient doctor-patient dynamic while allowing practices to understand their patients on a deeper level.
Contact Imperial Center Family Medicine
Imperial Center Family Medicine is a full-service family medical practice that offers primary and preventative services in the Triangle Research Area of Raleigh, Durham, and Chapel Hill, NC. Their team has been meeting the medical needs of families since 1999, and they pride themselves in their quality of care with each patient. Reach out today!