Getting your cholesterol levels checked with a cholesterol screening is an important step for staying healthy as well as understanding the type of diet you may need to consume. According to the CDC, high cholesterol increases your risk for heart disease and stroke, which are the two leading causes of death in the United States.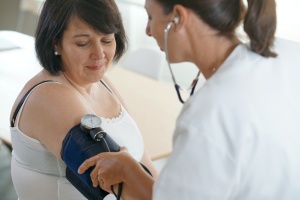 Understanding where your cholesterol levels are at is essential for staying in control of your overall health and also helps you to minimize your risk for heart problems down the line. Getting a cholesterol test is the best way to take control of your health and get an idea of where your body's relationship with cholesterol stands.
To begin, we will take a brief look at what cholesterol is and the role it plays in the body:
The Role Of Cholesterol In The Body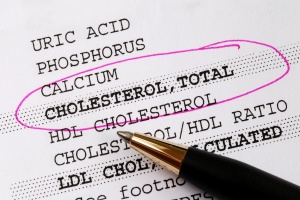 Cholesterol is a sterol that is naturally synthesized by cells in the body and is also a main component of the common American diet. Cholesterol's main function is to maintain the integrity and fluidity of cell membranes and to serve as a precursor for the synthesis of substances that are vital for proper functioning including steroid hormones, bile acids, and vitamin D.
Some of the main functions of cholesterol in the body include:
Cell Membrane Synthesis
Cholesterol helps to regulate the fluidity of cell membranes. Put more simply, it helps to regulate what gets in and out of your cells. Cholesterol also prevents the passage of protons (positive hydrogen ions) and sodium ions across the plasma membranes.
Cell Transporters And Signaling Molecules
Cholesterol molecules exist as transporters and signaling molecules along the membrane. Cholesterol also helps in nerve cell conduction and the overall process of cells signaling to one another. One example of this is endocytosis – or the engulfing of foreign molecules by the cell. Cholesterols help in cell signaling by assisting in the formation of lipid rafts in the plasma membrane, which are basically "rafts" made up of fat molecules that aid in the transport of certain chemicals in and out of the cell.
Cholesterol In The Myelin Sheaths
Nerve cells are covered with a protective layer known as the myelin sheath. The myelin sheath is rich in cholesterol. The Schwann cells help with providing protection, insulation, and allows more efficient conduction of nerve impulses throughout the body. Having balanced cholesterol levels, for this reason, results in improved brain and overall nerve functionality throughout the body.
Your body produces all of the cholesterol it needs naturally, but you can also get cholesterol from eating certain foods such as egg yolks and fatty meats. High blood cholesterol can lead to plaque buildup in the arteries, which puts you at a higher risk for heart disease and stroke. People who have high cholesterol levels don't show any symptoms, which is why getting your cholesterol levels checked is the only way to understand the state of your health and your overall risk factor for heart problems.
What Is A Cholesterol Screening?
About 1 in 5 adolescents have an unhealthy cholesterol reading, and nearly 93 million U.S. adults age 20 or older have high cholesterol.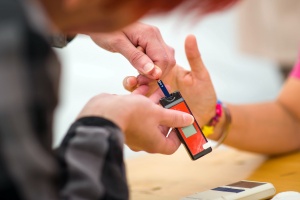 A complete cholesterol test involves a simple blood test that includes the calculation of four types of fats in your blood:
Total cholesterol. This is the sum of your blood's total cholesterol content.
Low-density lipoprotein (LDL) cholesterol. This is what people refer to as the "bad" type of cholesterol. Too much of it in your blood causes artery blockage which can lead to serious heart issues over time. These plaques sometimes rupture and can lead to a heart attack or stroke.
High-density lipoprotein (HDL) cholesterol. Most often referred to as the "good" cholesterol, HDL helps the body manage LDL cholesterol, thus keeping arteries open and your blood flowing more freely.
Triglycerides. Triglycerides are an essential type of fat found in the blood. When you eat, your body converts calories it doesn't need into triglycerides, which are stored in fat cells. High triglyceride levels are associated with obesity, diabetes, and other risk factors that are related to having high cholesterol.
Why Cholesterol Screenings Are Important
Cholesterol screenings are very important for anyone who wants to get a better grip on where they stand with their health. Cholesterol, as we have learned, plays an essential role in the body and requires monitoring to ensure that there is the proper balance of healthy and unhealthy cholesterol in the body.
According to the National Heart, Lung, and Blood Institute (NHLBI), everyone should give their first cholesterol screening between the ages of 9 and 11 and then be repeated every five years after that. If you have never had a cholesterol test – then now is the time! Don't put off your health and use this simple and painless test to learn about where your cholesterol levels stand today.
Have A Cholesterol Screening Done Today
Imperial Center Family Medicine has been meeting the medical needs of families in the triangle area since 1999. Their experienced providers offer primary and preventative services to help manage the ongoing health and wellness needs of children, teens, and adults. Schedule an appointment today to meet with their providers.