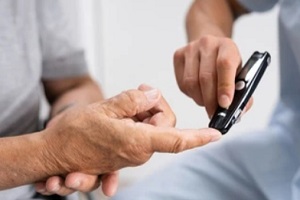 Diabetes screenings are an essential tool for healthcare providers. These tests help to properly diagnose those who are suffering from diabetes and pre-diabetes. Identifying patients with risk factors and abnormal lab results allows for preventive strategies and treatment plans to be started early and ultimately be more effective and successful. Diabetes screenings are an essential tool to monitor someone diagnosed as diabetic and for anyone who needs to monitor their blood sugar levels.
Diabetes is one of the leading diseases that plague Americans each year. According to the CDC, over 37 million people have diabetes or just above 11% of the total population. Additionally, more than 96 million people are at risk and have what is known as "pre-diabetes." Surprisingly, over a quarter of Americans with diabetes are never even diagnosed, which makes getting a simple screening completed all the more important.
What Is Diabetes Screening
There are a wide array of treatment approaches for managing diabetes, but if left undiagnosed and untreated, the disease can progress and result in many complications and related health problems.
There are four methods that doctors and providers typically use to aid their decision-making. The four different types of screening tests include:
A1c
A1c is the most common diabetes screening method. Also known as the Hemoglobin A1C test, this option determines your average blood glucose levels over the past three months. This test is not the most accurate if you suffer from anemia, liver disease, or kidney issues.
Oral Glucose Tolerance Test
The oral glucose tolerance test determines your body's ability to process sugar. It requires an 8-hour fast prior to the appointment in order to prime your body for the test.
Fasting Plasma Glucose Test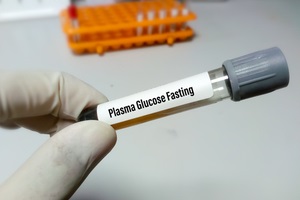 This test measures your blood glucose level after an 8-hour fast. Due to the fasting requirements, it is most commonly conducted in the morning.
Random Plasma Glucose
This test is only done on people exhibiting signs of diabetes in order to get an immediate blood sugar reading. No fasting is required.
The A1c and the fasting plasma glucose tests are the most common screenings for diagnosing Type 2 diabetes. Depending on your results, you may only need one test.
Why Diabetes Screenings Are Important
A diabetes screening is important both for those with symptoms and those without them. Some affected people only show mild symptoms, while most people who are either at risk or have diabetes will not show any symptoms at all!
Testing can help you detect the disease early so you and your doctor can develop a treatment plan to help manage your condition. The earlier you catch the disease, the easier it is to treat. This makes it crucial to catch it early before it has a chance to cause other health problems to develop. The only way to do this is to take a preventive approach and occasionally get a test to be safe and get peace of mind.
Moreover, it is only in the last 10 years that we have seen substantial improvement in basic aspects of diabetes care such as glycemic control, blood pressure control, and lipid control. The increased likelihood that those with diabetes will receive adequate treatment increases the importance of early detection through consistent and easy access to screening for diabetes and pre-diabetes.
Who Needs A Diabetes Screening?
In short – everyone!
If you have never been screened before, it is a good idea to get checked and see where your blood sugar stands. With so much stress, sugar, and inactivity in many people's busy lives, the risk for developing this disease has never been greater. Additionally, hereditary factors can make even the healthiest individuals at risk for Type 1 and 2 diabetes.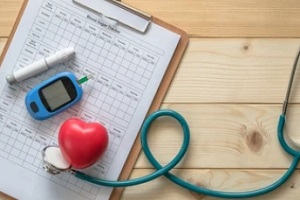 The CDC recommends that individuals get tested every three years in order to keep tabs on their blood sugar levels and metabolism. Overall, physicians advise patients to adopt a healthy, active lifestyle that prioritizes healthy foods and regular exercise in order to minimize your chance of developing this common and dangerous condition.
Talk With Imperial Center Family Medicine Today
Imperial Center Family Medicine is a full-service primary and preventive care medical practice. To learn more about diabetes screenings or to schedule an appointment, contact Imperial Center Family Medicine for more information. Their team strives to meet the health and wellness needs of their valued community.