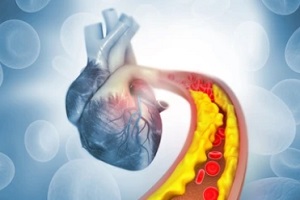 Getting your cholesterol levels checked is an important aspect of your health. The balance of good and bad cholesterol within the body plays a huge role in the health of your arteries as well as your heart. High cholesterol levels often are a significant risk factor for coronary artery disease and can also cause a dramatic increase in the risk of heart attacks and strokes. Before we delve into what tests are done during a cholesterol screening, let's take a look at the role cholesterol plays in the body and the different types of fats that make up your overall cholesterol profile.
The Role Of Cholesterol
Cholesterol has a bad reputation thanks to its well-known role in promoting heart disease. Excess cholesterol in the bloodstream is a key contributor to the development of artery-clogging plaque, which can accumulate and increase the risk for a heart attack. However, the role of cholesterol in your body is not all negative, as the role of HDL cholesterol actually is very important in a healthy individual.
Cholesterol's main function is to maintain the integrity of the cellular membrane of cells across the body. Additionally, it acts as the precursor to important substances such as vitamin D and vital steroid hormones.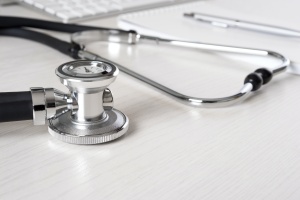 It is important to understand that cholesterol is not itself an inherently "bad" thing in the body. It is actually essential. The key is the cholesterol balance, specifically the balance between HDL (good) and LDL (bad) cholesterol, that matters.
Cholesterol Screening
Cholesterol screenings are commonly referred to as "lipid panels" and help to assess the balance of the five main types of cholesterol that circulate through the body. This singular test is carried out by analyzing a small blood sample from the individual.
Cholesterol and other lipids circulate in the bloodstream in several different forms. Of these, the one that gets the most attention is low-density lipoprotein— better known as LDL, or "bad" cholesterol. Lipoproteins also come in a range of shapes and sizes, and each type has its own tasks.
They also morph from one form into another. The three main types of cholesterol that are screened for include:Triglycerides: Triglycerides come from the fatty acids found in your food. They are made in the digestive system and are influenced by what you eat.
Low-density lipoprotein (LDL) is known as "bad" cholesterol because it delivers cholesterol to tissues and is strongly associated with the buildup of artery-clogging plaque.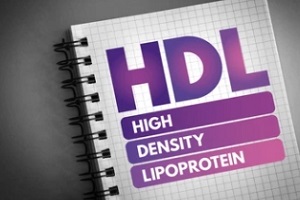 High-density lipoprotein (HDL) particles are called "good" cholesterol because some of them remove cholesterol from circulation and from artery walls and return it to the liver for excretion.
Importantly, the main thing doctors check for in these screenings is the balance between good and bad cholesterol. If you have an imbalance, your doctor will likely recommend some diet and lifestyle shifts and possibly medication that can improve your HDL levels and help to clear out bad cholesterol and plaque buildup in your arteries.
Why A Cholesterol Screening Is Essential
High cholesterol leads to plaque buildup in the coronary arteries, putting a person at high risk for heart disease. High cholesterol leading to plaque accumulating in the coronary arteries does not cause symptoms until the plaque causes significant luminal obstruction of the coronary arteries, resulting in chest pain and heart attack. This makes it very important to get tested because if you don't, you could have a heart attack or stroke.
The simple fact that high cholesterol and arterial blockages do not present obvious symptoms is the main reason that doctors recommend that people get cholesterol screenings once every 3 years. If you have never been screened and are over the age of 20, it is highly recommended that you undergo a lipid panel to get an idea of where you stand. This way, you can begin to alter your diet and take preventive measures early to avoid more serious plaque buildups later.
Get A Cholesterol Screening From Imperial Center Family Medicine
Imperial Center Family Medicine is a full-service family care practice. Reach out today to Imperial Center Family Medicine to schedule your cholesterol screening or for any other health-related concerns.Their team strives to provide high-quality, personalized care to the community.