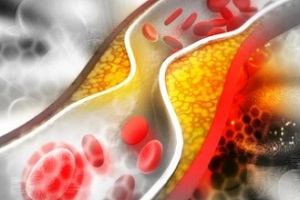 Cholesterol is a highly important substance in the body that plays a very meaningful role. It is responsible for maintaining cell walls and also is a building block of important vitamins and hormones as well. While this is the case, too much cholesterol in the body can lead to the development of fatty buildups in the arteries that form plaque. When this happens, it drastically increases the chance of a heart attack and stroke.
High cholesterol itself does not present any symptoms, however, which makes it essential to get your cholesterol levels tested in order to understand where you stand.
What Is A Cholesterol Test?
Cholesterol tests consist of a simple blood test that measures the levels of cholesterol contained within the sample. Specifically, doctors refer to these tests as a "lipid panel," or a fat panel.
It measures LDL cholesterol (the "bad" kind that causes the buildup of fatty deposits in arteries), HDL cholesterol (the "good" kind that helps keep the bad stuff out), and total cholesterol (a combination of both of these). Cholesterol tests often will also measure your triglycerides, which are another kind of important fat.
The balance of these different types of fats in the body plays a crucial role in your overall health and heavily depends on the quality of your lifestyle. If you eat fast food, sugary drinks, and saturated fats most of the time, chances are that your LDL cholesterol levels will far outweigh HDL cholesterol levels.
If you are found to have an imbalance, your doctor will likely recommend medication along with a lifestyle shift to reduce LDL cholesterol levels and rebalance the lipids present in your body.
Who Needs A Cholesterol Test?
Put simply, everyone needs a cholesterol test!
If you have never had a cholesterol test before, it is highly recommended that you consider doing so, especially if you are someone over the age of 30. Having this test done is important to learn about your current health status and how concerned you should be regarding your arterial and heart health.
This is especially important if you have a family member who struggles with high cholesterol, if you have a family history of diabetes, and also if your family has a genetic history of heart attacks or heart disease.
How Often Do You Need A Cholesterol Test?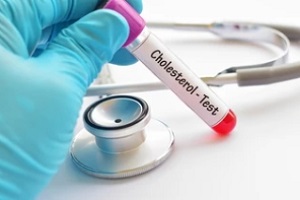 Guidelines can be inconsistent on this topic but as we mentioned, it never hurts to be safe. The U.S. Preventive Services Task Force (USPSTF) recommends undergoing a cholesterol test — that includes cholesterol and triglycerides —- at least every 5 years.
The American Heart Association (AHA) recommends the test every 4 to 6 years starting at age 20, as long as your overall risk of heart disease is low and there is no evidence of diabetes. The CDC agrees with this advice. After age 40, the AHA says your doctor should calculate your risk of having a heart attack or stroke in the next 10 years.
How To Minimize Bad Cholesterol
Healthy lifestyle choices can help you improve your heart health by increasing the beneficial HDL and decreasing the harmful LDL. Some tips for triggering this process include:
Eat Monounsaturated Fats
Monounsaturated fats are the healthy counterpart to saturated fats. It is important to note, though, that it is important to consume fats. You just need to eat the right kind of fats! Healthy fats can come from a variety of sources such as olive oil, avocados, natural nut butters, nuts, and olives.
Eat Polyunsaturated Fats
Polyunsaturated fats are another important fat you need to consume. These are most commonly known as omega-3's, can boost your brain health, and can also clear out bad cholesterol from your system. They are most commonly found in various types of fish as well as certain tree nuts such as walnuts and almonds.
Avoid Trans Fats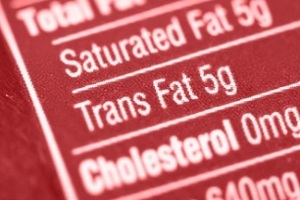 Trans fats are unsaturated fats that have been modified by a process called hydrogenation. This is done to make the unsaturated fats in vegetable oils more stable.The resulting trans fats are not fully saturated and are called partially hydrogenated oils (PHOs) and these can wreak havoc on your cholesterol levels and arterial health.
These fats were made to increase the shelf life of products and improve the texture of certain foods. This may be good for business but is detrimental to heart health. With these points in mind, make sure you consider getting a cholesterol test to learn more about your heart health, especially if you are someone who is at risk.
Contact Imperial Center Family Medicine For Your Cholesterol Test
Imperial Center Family Medicine is a full-service family medical practice. Contact us to schedule your cholesterol screening or discuss any of your healthcare needs with one of our experienced providers. Imperial Center Family Medicine offers primary and preventative services to help manage patients' ongoing health and wellness needs.