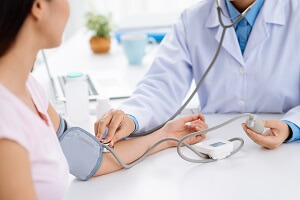 According to the US Centers for Diseases Control and Prevention (CDC), nearly one out of two adults in America has high blood pressure (or hypertension).
If you have high blood pressure, medication is not the only option that can lower the sys/di numbers – healthy lifestyle changes can also treat your hypertension effectively.
This article will walk you through six effective blood pressure management tips to manage hypertension without medication.
Types of High Blood Pressure
Also called hypertension, high blood pressure is one of two types: primary (or essential) and secondary:
Primary: Also known as essential high blood pressure, primary is prevalent in older age groups. This type of blood pressure develops over a period of time as you age.
Secondary: Sometimes known as secondary hypertension, it's caused by other medical conditions or by the usage of specific medicines. Conditions affecting your kidneys, endocrine system, heart, or arteries may cause it. However, this kind of high blood pressure gets better if you treat the condition or avoid taking medicines that trigger it.
What Happens When High Blood Pressure Isn't Treated?
Uncontrolled or untreated high blood pressure may cause serious health issues, such as:
Increased risk of stroke and heart attack
Congestive heart failure
Chest pain
Kidney failure
Vision issues and sexual dysfunction
Increased risk of peripheral arterial disease (PAD) and hypertensive crisis
Vascular dementia
Pregnancy complications
6 Proven Blood Pressure Management Tips
Here are a few lifestyle changes (tips) that can help lower or even prevent high blood pressure:
1. Lose Excess Weight
Maintain a healthy weight. Often, blood pressure increases with weight gain. Being overweight may also cause sleep apnea (disrupted breathing when you sleep), increasing the risks of high blood pressure.
Additionally, weight loss is an effective lifestyle change to control hypertension. If you're obese or overweight, a loss of 5-10% of your body weight can help lower your blood pressure.
Ideally, blood pressure should decrease by 1 mmHg with every 2.2 pounds of weight loss.
2. Exercise Regularly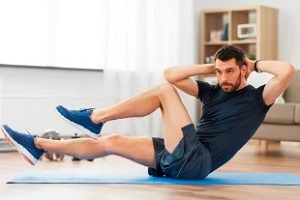 Physical activities like swimming or brisk walking can help lower your high blood pressure (hypertension) by 5-8 mmHg. Keep exercising regularly to stop hypertension from reoccurring.
Set specific goals to exercise safely and daily. Start by doing moderate aerobic exercises such as walking, swimming, jogging, dancing, or cycling for 30-40 minutes daily.
Moreover, you can utilize strength training workouts twice a week. They're highly beneficial and help lower your blood pressure. Consult with a doctor or your health-care provider about creating an exercise plan.
3. Eat a Healthier Diet
Eating a balanced diet replete with whole grains, vegetables, fruits, low cholesterol, and saturated fats can help reduce hypertension by 5-11 mmHg.
Both the Mediterranean diet and DASH (Dietary Approaches to Stop Hypertension) eating plans are perfect for people looking to control high blood pressure in the body.
Here are a few foods you can consume to maintain your blood pressure:
Citrus
Vegetables
Low-fat dairy
Whole grains
Fatty fish such as salmon
Swiss chard
Pumpkin seeds
Lentils and beans
Legumes
Nuts
Berries
Amaranth
Pistachios
Celery
Greek yogurt
Non Tropical vegetable oils
4. Reduce Sodium Intake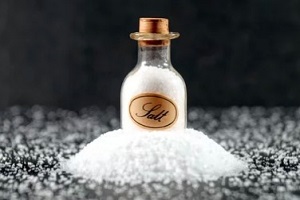 As you age, your blood pressure and body become more sensitive to sodium (salt), which is included in various foods during preparation or processing.
Even a moderate reduction of salt in your diet can improve your heart health and lower the risk of hypertension by 5-6 mmHg.
According to the American Heart Association, you should consume 2300 mg of salt daily. However, if you have high blood pressure, limit your salt intake to 1500 mg per day.
5. Manage Stress
Stress can lead to hypertension (high blood pressure) through repeated elevation in blood pressure and by stimulating the central nervous system to generate excessive vasoconstriction hormones that cause high blood pressure.
Here are a few stress-reduction activities that can lower your blood pressure:
Set your schedule
Exercise regularly
Take slow, deep breaths
Do yoga
Get good sleep
Change your mindset to see problems as opportunities
Practice gratitude
6. Limit Your Alcohol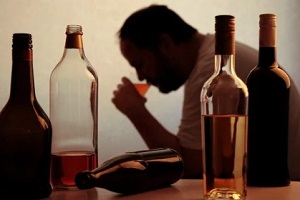 Consuming alcohol excessively can increase the risks of hypertension and other metabolic conditions in several ways. Moreover, it can reduce the effects of medicines taken to maintain blood pressure.
Limiting alcohol consumption to one drink (for women) and two drinks (for men) per day reduces the risk of developing hypertension.
Consult the Imperial Center Family Medicine Experts for the Best Blood Pressure Management Practices
To prevent high blood pressure, lifestyle changes can play a positive role. This is important because hypertension can lead to heart attacks, strokes, and other serious illnesses.
At Imperial Center Family Medicine, our medical experts can help you learn what lifestyle changes can lower the risk of developing high blood pressure or how to manage it effectively if you already suffer from hypertension.
Get in touch with the health-care experts at Imperial Center Family Medicine to learn more about how to utilize our proven blood pressure management services.