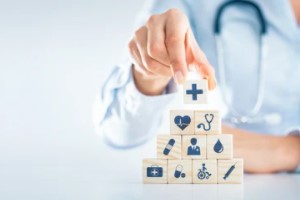 Everyone is in need of a good healthcare plan, and for many, a primary care provider office (PCP) is their home base of medical care. These health care providers operate much like the generalists of the past, but with a more contemporary and common sense approach to medicine.
Your primary care team works to get to know you, your medical history, and your individuality in order to minimize medical issues before they happen.
Primary Care Services
Preventive care is a key focus for primary care physicians. Your primary care provider can help you stay healthy by using regular checkups and screenings to prevent sickness and disease before they strike.
While this is true, your primary physician is also there for you when you get sick. Whether it's an occasional acute illness or support and guidance in managing a chronic condition, your PCP can guide your care. Some of the most important services family care physicians offer include:
Routine check-ups and physicals
Immunizations for both children and adults
Treatment of acute illness
Management of chronic illness
Coordination of complex care with specialists
Nutrition and weight loss education and management
Women's health and wellness including PAP smears for cervical cancer testing, contraception counseling and management, treatment of menstrual disorders and migraine headaches
Types Of Primary Care Providers
While physicians are often the backbone of a primary care practice, your primary care practice may also include Physician Assistants, Nurse Practitioners and Osteopathic Doctors (DO).
Physician Assistants are medical professionals who diagnose illness, develop and manage treatment plans, prescribe medications, and often serve as a patient's principal healthcare provider. PAs are committed to team practice with physicians. PAs are trained to practice medicine in graduate-level programs using a curriculum modeled on medical school education.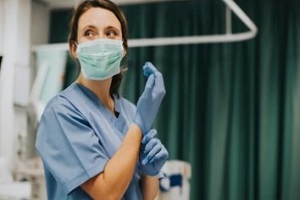 A nurse practitioner is an advanced practice registered nurse and a type of mid-level practitioner. NPs are trained to assess patient needs, order and interpret diagnostic and laboratory tests, diagnose disease, formulate and prescribe treatment plans.
The question, "What is a primary care physician?" isn't always clear-cut since health care providers in different specialties may practice primary care. Primary care providers oversee adult and adolescent health, geriatric health, men's and women's care, and more. The main areas of primary care include:
Family Medicine
Family medicine practitioners are your common primary care providers. They are physicians and physician assistants who treat patients of all ages. They are trained in adult medicine, pediatrics, gynecology , and internal Medicine
Also known as "internists," these physicians treat adults and specialize in the prevention, diagnosis, and care of disease and chronic conditions. Doctors who practice internal medicine specialize in treating adults. As with a number of family doctors, they treat many acute and chronic conditions. Therefore, they receive training in many different fields including endocrinology, rheumatology, neurology, orthopedics, geriatrics, and rehabilitation.
Pediatrics
Pediatricians complete specialty programs focused on the wellness, development, and treatment of conditions that affect babies, children, teenagers, and young adults. u Many pediatricians are primary care providers for children, but others may specialize in a particular field such as pediatric neurology or cardiology.
OB/GYN
OB/GYN physicians specialize in women's care and issues of menstruation, family planning, and acute and chronic conditions of the reproductive system. While some family medicine doctors can offer these services, an OB/GYN physician is opted for in some cases.
How To Find the Right Primary Care Provider
In order to establish a comfortable and therapeutic relationship and ensure you are on the same page, it is important to find a primary care physician that is compatible with your medical needs. When performing this search,consider the following:
Get recommendations from family and friends to learn about the different types of doctors and practices in your area.
Perform online research to get an idea of what types of primary care practices are in your area. Check reviews.
Does the provider focus on preventive medicine or treat diseases when they happen?
Do they employ a more conservative or liberal approach to treatment?
Contact Imperial Center Family Medicine
A primary care provider can help you stay healthy and can be your medical home when health problems arise. Make time to find a primary care provider who can function as your long-term partner in care, and have regular checkups and honest conversations about your health.
A relationship with a PCP can help you detect and manage a wide range of health issues. They can offer preventative care, evaluate symptoms and treat acute and chronic conditions and let you know when you need to see a specialist.