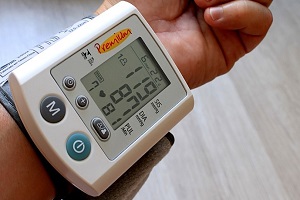 High blood pressure, or hypertension, is a prevalent health concern that poses significant risks to your overall well-being. Often referred to as the "silent killer" due to its lack of symptoms, hypertension can result in severe complications, such as heart attacks, strokes, and kidney disease.
Gaining insight into the causes of high blood pressure is vital for taking control of your health and making positive lifestyle changes. Let's explore the key factors that contribute to this widespread health condition.
Understanding Blood Pressure
Blood pressure refers to the force your blood exerts against your blood vessel walls as your heart pumps it throughout your body. Measured in millimeters of mercury (mm Hg), blood pressure is recorded as two numbers: systolic (top number) and diastolic (bottom number).
The systolic number represents the pressure exerted during heart contractions when blood is pumped into your arteries. Higher systolic pressure indicates that your heart is working harder to circulate blood, straining artery walls and increasing the risk of cardiovascular issues.
Diastolic pressure, on the other hand, is the pressure in your arteries when your heart is at rest between beats. This value reflects your blood vessels's resistance and ability to maintain steady blood flow when the heart isn't actively pumping.
A normal blood pressure reading is below 120/80 mm Hg. Hypertension occurs when the systolic pressure consistently reaches or surpasses 130 mm Hg and/or the diastolic pressure remains at or above 80 mm Hg.
Uncovering the Root Causes of High Blood Pressure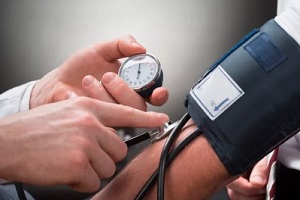 While researchers have yet to pinpoint the exact causes of high blood pressure, several factors seem to correlate with an increased risk of developing the condition. These factors include:
Lifestyle Choices: Daily Habits and Their Effects
Your daily lifestyle choices can significantly influence your blood pressure. Unhealthy habits, such as smoking, excessive alcohol consumption, physical inactivity, and a sodium-rich diet, can all raise your blood pressure levels.
Genetics and Family History: Heredity's Role
Your genetic makeup plays a crucial role in your likelihood of developing hypertension. If your parents or close relatives have high blood pressure, you might be more susceptible. While you can't change your genetics, you can adopt healthier habits to lower your risk.
Age, Race, and Biological Sex: Demographic Influences
Your risk of high blood pressure increases as you age due to blood vessels becoming less flexible. Additionally, hypertension is more common among specific racial and ethnic groups, such as Black Americans, who tend to develop the condition earlier than Caucasians.
Biological sex also plays a role, with men being more prone to hypertension than women until age 65, after which the risk becomes similar for both sexes. However, after age 75, women exhibit a higher prevalence.
Weight and Obesity: The Burden on Your Heart
Excess weight puts added strain on your heart, forcing it to work harder to circulate blood. This extra effort can result in hypertension. Adopting a balanced diet and exercising regularly can help you shed pounds and reduce your hypertension risk.
Chronic Conditions: Kidney Disease, Diabetes, and Sleep Apnea Connections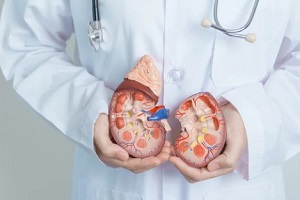 Some chronic health conditions directly contribute to high blood pressure. Kidney disease, diabetes, and sleep apnea are all linked to an increased risk of hypertension.
Managing these conditions with your health-care provider's assistance is crucial to prevent complications.
Stress: Blood Pressure Implications
Stress may not directly cause high blood pressure, but it can lead to unhealthy coping mechanisms like overeating, smoking, or drinking alcohol, which contribute to hypertension. Adopting healthy stress management techniques, such as mindfulness, exercise, and social support, helps maintain normal blood pressure levels.
Medications and Supplements: Unintended Consequences of Certain Drugs
Some medications and supplements can raise your blood pressure. Over-the-counter and prescription drugs like nonsteroidal anti-inflammatory drugs (NSAIDs), decongestants, and oral contraceptives can all contribute to elevated blood pressure levels.
Moreover, certain herbal supplements and illicit drugs, such as cocaine and amphetamines, can also cause hypertension. It's important to discuss any medications or supplements you're taking with your primary care provider, who can help determine whether these drugs or supplements may be affecting your blood pressure.
Hormonal Imbalances: The Pressure of Disrupted Equilibrium
Hormonal imbalances, such as those stemming from thyroid disorders (hypothyroidism and hyperthyroidism), Cushing's syndrome, or primary aldosteronism, can contribute to high blood pressure. Proper diagnosis and management of these hormone-related issues can improve blood pressure regulation.
Pregnancy: The Rising Pressure of Motherhood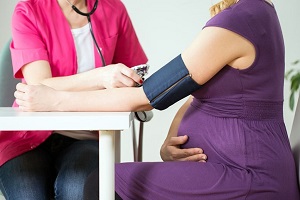 Some women may experience high blood pressure during pregnancy, known as gestational hypertension. In more severe cases, preeclampsia can develop, posing significant risks for both mother and baby.
Although blood pressure typically normalizes after childbirth, women with a history of gestational hypertension may face an increased risk of hypertension later in life.
Improve Your Heart Health With Imperial Center Family Medicine
Understanding the diverse causes of high blood pressure is crucial for maintaining optimal health and reducing the risk of severe complications. By embracing a healthier lifestyle and being aware of potential risk factors, you can actively work towards improved heart health.
If you're concerned about your blood pressure or need guidance on managing hypertension, reach out to the experts at Imperial Center Family Medicine.
Our experienced team is dedicated to providing personalized care and support to help you achieve and maintain a healthier life. Contact our high blood pressure specialists today at 919-873-4437 or schedule an appointment online and take the first step toward a healthier future.