In 2022, there were 287,850 breast cancer cases in the United States. We can reduce these numbers with awareness and wellness program checkups. These programs are crucial for women, and identifying these diseases and health problems at early stages can help to battle them.
Right now is the best time to start your self-care journey for your health. Experts recommend women get at least one annual wellness exam starting at ages 13 to 15 or as soon as they become sexually active.
What Is the Women's Wellness Exam and How Often Do You Need One?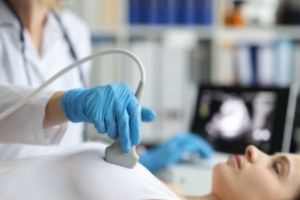 Your primary care physician will take a holistic look at your health, while offering a women's health education program to increase awareness of possible fatal health issues. Highly trained and experienced healthcare experts conduct this exam.
It's best to get a thorough wellness checkup at least once a year.
Tests include screening and exams by gynecologists, breast care specialists, certified nurses, and many other medical experts. A woman's wellness exams usually check for the following:
Bone health
Breast changes
Fertility tests
Infections
Menstrual problems
STI (sexually transmitted infections)
Pelvic pain
A wellness test can discover any possible health problems that can worsen with time if left unchecked. The number and types of tests can differ for women of different ages; for example, during the initial visits, doctors do not conduct pelvic exams; they want to know your medical history first.
Why Is it a Good Idea to Get the Exam?
Most people do not enjoy doctor's visits, but a wellness exam is necessary for women to enjoy a long, healthy life. These reasons highlight the importance of getting a wellness exam:
Stay Informed and Updated on Your Body and Health
The annual wellness exam is a crucial step for disease and health problem prevention in women. Moreover, this exam also creates awareness about lesser known but harmful conditions and their prevention & care.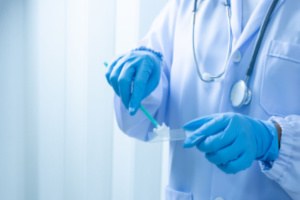 Early screening is crucial for healthy living. Some conditions can start at an early age and evolve into fatal stages by the time the patient discovers that something's wrong. This is why it is essential to stay on a regular schedule with your yearly health exams.
Standard wellness exam screenings include the following:
STD & HIV screening
Cervical cancer screening with HPV testing
Breast cancer screening and examination
Your doctors may not need to recommend all of these tests but may require that others be conducted more than once a year. Make sure to discuss your health specifics with your physician and follow their recommendations.
Health trends help track health records; general checkups can sometimes be unable to develop health trends. When you have a women's wellness exam annually or whenever your doctor recommends it, it creates a historical database of your health.
These patterns are useful in measuring blood pressure, heart rate, body mass index, and other vital rates. Your doctor can detect irregular patterns and changes in these results and act immediately to prevent any health problems.
Get Individual Expert Attention
A woman's wellness program is a safe space for women to get specialized care from their medical providers. Women's health experts like gynecologists, Certified Nurse-Midwives (CNM), and others are trained and qualified to find, explain, and treat prevalent conditions, diseases, and other issues in a one-on-one setting with complete confidentiality.
Get Expert Advice on Many Women's Health Issues
Your health professionals will help you in every way possible. In addition to giving regular test updates and monitoring health trends, your healthcare experts will be more than happy to advise you on other issues like:
Birth control counseling
Irregular menstrual cycle
Pain during sexual intercourse or periods
Pregnancy planning
Weight management
Vaccinations
Nutrition counseling
What to Expect During a Wellness Test?
First, your doctor will learn about your medical history and explore it thoroughly with you.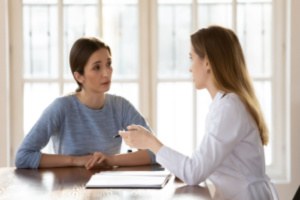 Second, they check your vital signs like blood pressure, heartbeat rate, weight, and height. Then, they will also ask about your sexual activity, surgeries, periods, recent changes, current symptoms, and pregnancy history.
They also check your thyroid glands and abdomen, followed by a complete pelvic and breast exam. If needed, some cells from the cervix may be sent to a laboratory for Pap smear tests.
Do not worry at any stage during the screening. If you feel anxiety, frustration, or stress, tell your care provider, and they will help you to relax and smoothly perform the test.
Get Your Annual Women's Wellness Exam From Imperial Center Family Medicine
You can trust Imperial Center Family Medicine for your women's wellness exam. We have a dedicated team of professionals who are well trained and understand the healthcare needs of the modern woman.
Visit our website and schedule an appointment for a woman's wellness test. Or you can call us at 919-873-4437 for more info.