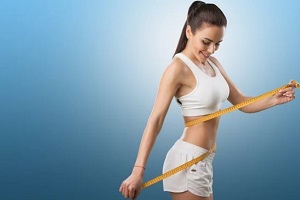 Maintaining a healthy weight is essential not only for physical appearance but also for overall well-being. Achieving the right weight can boost your energy levels and enhance your quality of life. However, losing excess weight is only part of the challenge. Keeping it off requires persistence and ongoing effort.
This article presents nine effective and sustainable healthy weight management strategies to help you:
Prioritize Regular Exercise
Engaging in regular exercise is a crucial aspect of sustainable weight management. Research suggests that highly active individuals can better maintain their weight than their less active counterparts.
So, set exercise goals and aim to follow the American College of Sports Medicine's suggestion of getting 200 to 300 minutes of weekly exercise, which equates to about 30 to 45 minutes per day.
Adopt enjoyable activities to increase the likelihood of being consistent, but make sure they raise your heart rate. Some options include going on brisk walks, cycling, dancing, or swimming.
You should also engage in strength training to help you build muscle mass, increase your metabolism, and improve your overall physical fitness. So, incorporate body weight or resistance band exercises or weight lifting into your exercise regimen.
Emphasize Whole Foods
To maintain your weight without feeling deprived, consider replacing processed foods with whole foods. These foods contain high levels of nutrients, fiber, and antioxidants, which are beneficial for digestion, satiety, and your overall health.
Conversely, processed foods frequently contain harmful ingredients, such as unhealthy fats, added sugars, and chemical additives, which are best avoided as much as possible.
Consuming excessive quantities of processed foods over the long term may result in weight gain and potentially harm your health, so include more fruits, vegetables, whole grains, and lean proteins in your meals to replace them. You'll feel full longer while managing your calorie intake more efficiently and boosting your health.
Monitor Your Food Intake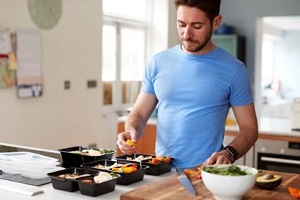 Tracking food consumption can help regulate caloric intake and encourage greater weight loss. Use tools like apps, websites, or journals to accurately record your meals and avoid underestimating portion sizes.
Monitoring your food intake also makes you more aware of your eating patterns, enabling you to identify areas for improvement and make informed decisions about your diet.
Keep Track of Your Stats
Regularly monitoring weight and measurements is vital for staying on track and detecting early warning signs of weight gain. This proactive approach allows you to adjust your nutrition or exercise regimen as needed.
Measuring your progress can also serve as a powerful motivator, reminding you of your achievements and inspiring you to remain committed to your goals.
Practice Mindful Eating
Avoid distractions like watching television or scrolling through social media while eating, as this can lead to overeating. Instead, focus on hunger cues and savor the taste, texture, and flavor of your food. Mindful eating encourages healthier choices and can also help you better recognize and respond to your body's signals of hunger and fullness.
Prioritize Sleep
Adequate sleep is essential for regulating hormones that impact hunger and satiety. Aim for 7 to 8 hours of quality sleep each night to prevent overeating due to sleep deprivation.
Establishing a consistent sleep schedule and creating a relaxing bedtime routine can support better sleep and contribute to overall weight management.
Embrace Lifestyle Changes
Long-term weight maintenance requires addressing the root causes of weight gain and implementing lasting adjustments to your habits. Examine your eating behaviors and replace unhealthy practices with healthier alternatives.
Embracing a lifestyle change, rather than a short-term diet, can provide lasting results and ensure your weight management success.
Implement Gradual Changes
Gradual lifestyle modifications are more sustainable and easier to integrate into daily life. Starting small allows you to build momentum, confidence, and a long-term plan that works for you.
Small changes, such as increasing water intake, incorporating more vegetables into meals, or taking short walks after dinner, can lead to significant improvements over time.
Avoid an All-or-Nothing Mindset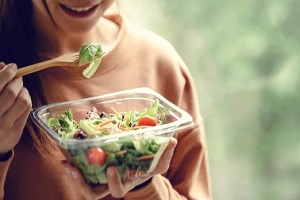 Extreme, restrictive approaches to weight management can lead to feelings of guilt and create an unhealthy relationship with food. Adopt a balanced, flexible eating plan that accommodates occasional treats without guilt or deprivation.
Allow yourself to enjoy your favorite foods in moderation while maintaining overall healthy eating habits. This approach promotes a sustainable and positive relationship with food, ensuring long-term weight management success.
Sustainable Weight Management for a Healthier Life
Managing your weight effectively over the long term can be taxing, especially with the wrong mindset. However, if you implement these nine healthy weight management strategies, you can create a sustainable and healthy lifestyle to help you keep your weight under control.
Remember, maintaining a healthy weight is a continuous journey and persistence and adaptability are key. However, if you require expert support to manage your weight more easily, our team of nutrition and fitness specialists is here to help.
Contact us today at 919-873-4437 or online, and our experts will work with you to create a personalized strategy tailored to your particular situation.