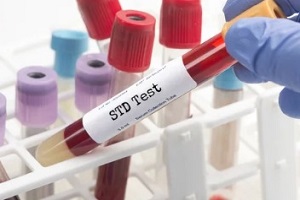 An infection or disease carried from one individual to another via sexual activity is known as an STD or sexually transmitted disease. Most sexually transmitted diseases (STDs) are caused by viruses, bacteria, and parasites that spread through interaction with bodily fluids, mouth, skin, rectum, or genitalia.
Sexually transmitted illnesses can result in issues ranging from a minor annoyance to excruciating discomfort. Some STDs, if untreated, can lead to harmful diseases, infertility, cancer, or damage to a pregnancy.
Top 9 Most Common Types of STDs
Following are some of the most common types of STDs that occur due to various reasons:
| | |
| --- | --- |
| Type of STD  | Cause  |
| Syphilis | Bacteria |
| Gonorrhea | Bacteria |
| Chlamydia | Bacteria |
| HIV | Virus |
| HPV (H. papilloma virus) | Virus |
| Genital herpes  | Virus |
| Condyloma | Parasite |
| Hepatitis | Parasite |
| Trichomoniasis  | Parasite |
Top 6 Major Causes of STDs
A viral or bacterial infection transmitted through sexual relations is the root cause of STDs. Anyone who engages in sexual activity runs the risk of contracting an STD. The following individuals may be at an increased risk of acquiring an STD:
Engaging in sex without protection
Having sex with several sexual partners
Already exposed to a different STD
Alcohol or drug addicts
Individuals with a poor immune system
Sharing syringes for tattoos or drug usage
Chlamydia, syphilis, and HIV are some of the most highly transmittable STDs that can be spread to the fetus during birth or pregnancy.
What Are the Most Common Symptoms of STDs?
1. Disorderly bleeding
Bleeding in between periods may signify advanced gonorrhea or chlamydia infection. Both have the potential to infect and harm the uterus. If untreated, STDs cause PID (Pelvic Inflammatory Disease) or inflammation.
2. Discharge of fluid
A release of fluid from the vagina, penis, or anus is one of the most typical signs of chlamydia, gonorrhea, vaginal thrush, bacterial vaginosis, and trichomoniasis; it may be a sign of an STI or STD. Essentially, it would be best if you examined any liquid that might be leaking from your genitals that shouldn't be there.
3. Lesions, bumps, warts, and sores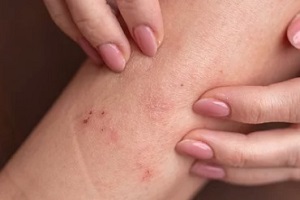 If you see any sores, lesions, warts, or lumps on your genitals, you should see your doctor. These represent the early signs of various STDs, including hepatitis, herpes, HIV, and HPV. Regardless of whether they are painful, don't disregard sores—in some instances, they may be the only indication that an STD is present.
4. Genitalia irritation
Trichomoniasis, chlamydia, herpes, HPV, gonorrhea, and pubic lice are among the conditions that can irritate the genitals and cause itchiness.
Talcum powder will lessen the symptom but won't treat the underlying condition. Therefore, it is best to see a physician as quickly as possible to prevent STDs.
5. Painful urination
Urination that is painful or occurs frequently is a symptom indicating a health risk. Chlamydia, UTI – urinary tract infections, gonorrhea, herpes, trichomoniasis, and more all result in painful or frequent urination. Schedule a health screening to identify the possible cause and get treatment accordingly.
6. Painful intercourse
Experiencing painful sex is a warning sign something is wrong. The most common STDs that cause discomfort during intercourse are chlamydia, gonorrhea, herpes, and syphilis. Having pain during sex can be an underlying sign of an STD.
How to Diagnose Sexually Transmitted Diseases?
A screening test and an assessment of symptoms are used to determine whether a disease is transmitted sexually or not. Further additional diagnostic tests to confirm the diagnosis of STD include:
For sexually active individuals, particularly those who have several sexual partners, frequent STD screening is recommended. Additionally, routine STD testing is done on expectant mothers for chlamydia, herpes, HIV, and hepatitis B.
Treatment of STDs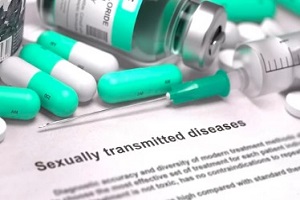 Sexually transmitted diseases have a wide range of treatments based on the type of STD a person is infected with or exposed to.
Some STDs in their early stages can be treated with antiviral or antibiotics. On the other hand, viral infections are difficult to treat but are manageable with the right treatment plan.
STDs are challenging to treat, especially HIV, which currently has no cure. However, with the right combination of medications and a management plan, you might be able to control the symptoms. Medicines can also help in easing the severity and pain of symptoms.
Why Should You Get an Early Diagnosis for STDs?
Sexually transmitted diseases can occur in the body with you being aware of it. Sometimes the symptoms of STDs can be difficult to notice, and some may even be shrugged off as normal. However, an early diagnosis of the virus or disease can prevent life-threatening consequences.
If you have recently come in contact with an STD-diagnosed individual or are showing signs, schedule an appointment with a health-care professional as soon as possible. At Imperial Family Center Medicine, we provide individuals with STD screening and personalized treatment plans to prevent the disease from worsening.
Contact us now to get the best preventative services for your ongoing wellness needs.