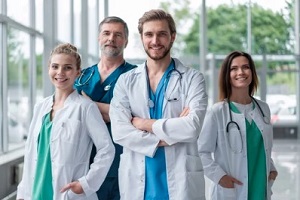 When selecting a doctor, does gender matter? According to studies, patients of all genders do better under the care of female primary care physicians. However, the gender of the doctor and the patient may influence their interactions and the results achieved.
Additionally, female doctors tend to be better at professionalism and compassion for their patients than their male counterparts.
Findings from a 2018 survey indicated:
51% of individuals had no preference.
For female patients, 46% would rather see a female doctor, while 44% had no preference.
23% of males prefer a male doctor, while 58% had no preference.
So, is it better to see a female doctor? So why does it matter what gender your primary care doctor is? How do male and female physicians vary from one another?
This article has the answers to all your questions.
Why Might Your Primary Care Physician's Gender Be Important?
Credibility and reliability are the cornerstones of any healthy doctor-patient relationship. As with any relationship, it's not ideal if you don't feel safe and secure with your provider.
Primary care is best provided by a physician in whom you are comfortable with and have complete confidence. So, if you are one of the 46% of females who favor a female physician or the 23% of males who prefer a male physician, that's fine.
A patient's ability to put all their faith in their doctor is crucial for receiving the finest treatment. Don't sabotage your health by staying with a physician you have doubts about.
3 Reasons to Have a Woman Primary Care Physician
Here are three reasons to have a woman primary care physician.
1. Male and Female Doctors Take Different Approaches to Patient Care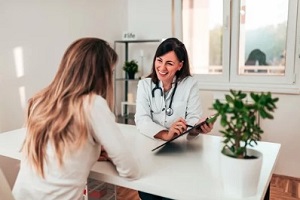 Important distinctions between male and female doctors should be considered when determining whether to see a male or female physician.
Research has shown that male and female doctors have different approaches to medicine. Female doctors are more likely to adhere to evidence-based practice and clinical guidelines. More often than not, female doctors are the ones to offer preventative care and mental health counseling.
In contrast, male physicians are more likely to focus on technical activities like obtaining a patient's medical history and conducting a physical examination.
A meta-analysis of over 20 research findings showed that female primary care physicians listen to their patients longer than their male counterparts.
Female primary care physicians spend an average of 15.7 more minutes per patient than their male counterparts, according to a study that analyzed data from 24.4 million primary healthcare office visits in 2017.
Moreover, research has shown that female doctors have a greater chance of:
Spending additional time reading electronic medical records
Using greater caution when prescribing specific drugs, including painkillers
Carefully weighing the clinical hazards
Extensive testing
Requesting additional references
And studies show that female doctors are more inclined to seek informal advice from their peers than their male counterparts. Furthermore, female physicians may put greater stock in reading clinical research articles and analyzing a patient's history before making a clinical decision.
2. Female Doctors Are More Concerned With Helping People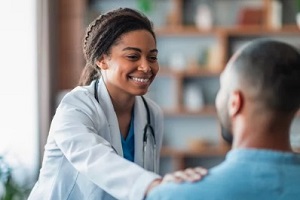 Female physicians may have a more personal connection with their patients and clinical advantages. First, female doctors have a more patient-centered approach to communication compared to male doctors.
Moreover, research shows that female doctors are more likely than male doctors to:
Care for patients as individuals
Communicate with their patients more frequently
Do a better job at giving nonverbal cues
Increased feelings of empathy and concern
Taking a more humane approach to healthcare can enhance outcomes for patients by increasing the likelihood that they will disclose relevant medical information and strengthening connections among healthcare teams.
3. Women Fare Better Than Men in Providing Healthcare
The outcomes for patients with female doctors may be marginally better than those of male doctors. However, there is not always the case.
A recent analysis of over 1.3 million patient outcomes published in JAMA Surgery indicated that female patients had a 32% lower risk of death (and a 16% lower risk of complications) when treated by a female surgeon as opposed to a male surgeon.
Male patients fared better when treated by female surgeons, the study revealed. Female surgeons are more likely to deliver safer treatment to patients of both sexes if these figures are any indication, even though the talents of individual doctors differ.
Further research involving over 580,000 heart patients admitted to Florida emergency rooms over 20 years indicated that mortality rates were lower for both sexes when a female physician was providing care. Moreover, the likelihood of survival was lowest for women treated by male physicians.
Receive Expert Medical Services From Imperial Center Family Medicine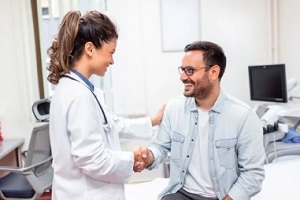 Is it better to see a female doctor? That is a challenging question. Men and women both play essential roles in the medical profession.
Additionally, male doctors can be good communicators – the most crucial step is getting treatment from competent medical professionals who treat you with the utmost respect and concern.
At Imperial Center Family Medicine, you'll find male and female doctors. Likewise, we have both specialists in internal medicine and general practitioners on staff. To top it all off, we frequently aid patients in locating the perfect fit.
If you'd like to consult one of our doctors, schedule an appointment today.