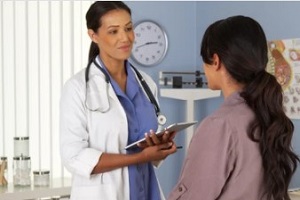 According to data from the U.S. Department of Health Resources and Services Administration (HRSAA), the number of primary care doctors in the country is set to steadily increase in the near future. This will provide people with a variety of options when selecting a primary care physician (PCP). It is important to understand that finding a great PCP is no easy task. It entails finding a primary care provider that not only provides preventive care, but also understands who you are and what is best for your personal medical situation.
No two PCPs are the same, so it is important to do your research and find a primary care provider that will fit with your personality and guide you down a healthy and sustainable path to wellness. In this article, we will be going over some actionable steps everyone can take in order to increase their chances of finding a great match for their needs.
Think About The Type Of Primary Care Provider You Are Looking For
Before you can begin your search for a new primary care provider, you need to determine what you are looking for in a doctor. What standard of care are you aiming for? What types of health issues are you prone to? Does the doctor have experience with conditions you need help with?
All of these questions play a big role in the type of doctor that will be the best fit for your needs to create a smooth and beneficial relationship. There are many factors to consider, so it is important to think about all of the ones that are important to you when it comes to your health.
Understand The Different Types Of Primary Care Providers
Prior to being able to make an informed decision regarding a primary care provider, you need to understand the different types. There are a variety of providers that provide primary care services including:
Family Practitioners
Family doctors specialize in providing treatment to families. These doctors are qualified to broadly diagnose and treat people of all ages, and the best primary care providers have a focus on long-term preventive care measures.
Internist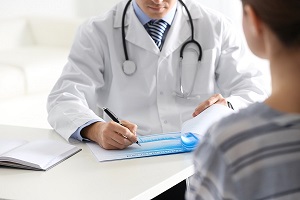 One of the most common primary care physicians is a doctor who specializes in internal medicine. They are known as ​"internists" or an ​"internal medicine physician." After completing a residency in internal medicine and becoming board-eligible, internal medicine doctors are certified to care for adults at any age. Internists, compared to family practice providers, are focused on providing care to adults.
Geriatrician
Similar to internists, geriatricians play a similar family care role, but specialize in dealing with older patients. Many patients over the age of 60 require specific medical diagnosis and treatment from a geriatrician, so some may have both a PCP as well as a geriatrician.
Pediatrician
Pediatricians focus on providing high-quality care to children. Once a child becomes a legal adult at 18, however, they can no longer receive care from a pediatrician; instead, they must switch to another PCP, such as an internist or family physician.
Gynecologists
The last example of a provider who can function as a PCP is an OB/GYN. While gynecologists focus on issues dealing with women's health, some OB/GYNs function as a primary care provider and use referrals when necessary.
Physician's Assistant (PA)
While a PA is not a doctor, they serve an important role in many offices. If you regularly see a PCP in a busy area, it is likely you will be paired with a PA during your check-ups. A PA is trained in the same way that physicians are, and they help doctors to manage a large patient load, assist with collecting important details, and perform routine exams.
Check With Your Health Insurance Provider
It's important to check your health insurance plan to see what PCPs are covered prior to making an appointment. Many insurance providers will have a comprehensive list of potential PCPs in your area to choose from.
Give The Office A Call
One of the most practical ways to learn more about a primary care practice is to just
Trust Your First Instincts
This final point is a big one! When you find a few options that you think may be a great fit, schedule an initial appointment in order to see if it may work for you. During this appointment, you will be able to ask some pertinent questions and get an idea if the relationship will be a good one for the long term.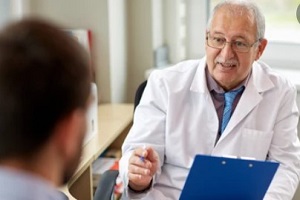 When talking to the doctor, pay attention to their ability to listen, body language, and other cues to see if their approach to patient care is right for you.
If they are rushed, attempting to cut off the question, or if they speak in a negative tone, this could demonstrate that the provider is more focused on patient turnover rather than attentive, personalized care.
It is important to understand that finding a great PCP is an important process that you should not take lightly. A great PCP can help you turn your health around and prevent medical issues that you may be at risk of developing. For this reason, we recommend going through each step in this list during your search for a new PCP.
Work With Imperial Center Family Medicine
Imperial Center Family Medicine is a primary care practice that specializes in providing preventive care to their highly valued patients. Their team prides itself on their personalized approach and integrity with each patient interaction.