Are you due for an annual women's wellness medical check?
As a woman, you need special screenings and tests throughout your life to protect your overall health and wellness. Following preventative care guidelines and getting exams are great for identifying medical diseases in their early stages. According to My Healthfinder, every woman must have at least one well-woman exam annually to stay healthy.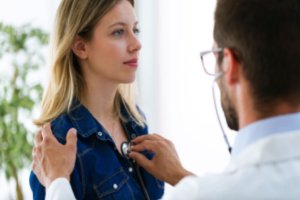 Importantly, your well-woman medical examination is a significant part of a women's preventive health care, regardless of age. It involves more than inspecting your reproductive organs and physical health. It's designed to set a baseline for your general health while offering a screening of medical risks that specifically affect women. After all, 38% of women suffer from one or more chronic diseases, according to the Centers for Disease Control and Prevention (CDC).
You should always ask your doctor to explain the examination process, but in case you are hesitant to ask your healthcare specialist, here is an overview of what goes into a women's wellness exam to prepare you beforehand and keep you at ease during your appointment.
Before a Women's Wellness Exam
Women should begin their annual medical screening between ages 13 – 15 or when they become sexually active. However, if you start experiencing any gynecological symptoms, you should schedule an exam sooner. These symptoms could be irregular menstrual cycles, swelling, abnormal vaginal bleeding, severe vaginal pain, tenderness, itching, sores, lumps, or any unusual changes in the breast.
What to Expect During Your Women's Wellness Exam
What happens during these medical exams totally depends a lot on your stage of life, your sexual history, and other medical concerns. A women's wellness medical test involves a full physical exam, clinical breast and pelvic screening, blood tests, vaccinations, and counseling, allowing you to make informed healthcare decisions.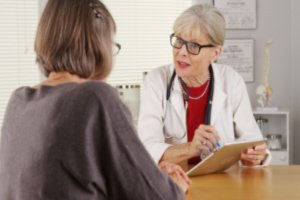 The well-woman medical examination starts just like any other doctor's appointment. You must fill out paperwork and answer questions regarding your family history, current medications, sexual background, general demographic information, and menstrual cycle.
After the initial checkup, you are given a dressing gown and left alone to undress in the examination room. So it is not unlike other appointments where the doctor performs the necessary examination.
Four Main Components of a Women's Wellness Exam
Your gynecologist or healthcare specialist will conduct a physical, a breast and pelvic exam, and a Pap smear – the four main elements of the women's wellness exam.
Physical Exam
As the name suggests, a physical exam is much like what a general practitioner would do during an annual physical. Still, it's way more convenient to get it done together with your well-woman exam rather than making a separate appointment.
Your medical specialist will review your medical history, ask about current healthcare issues and check vital signs such as heartbeat, reflexes, and more.
A women's wellness exam may include an analysis of your urine to check for kidney infections or pregnancy. At other times, the lab will take a blood test to examine your hormone levels.
Breast Exam
Your doctor will perform a manual breast screening and check for lumps or nodules in your breasts. You would be requested to raise one arm behind your head, allowing the medical practitioner to examine each breast easily.
The exam itself should be pain-free as your primary care physician normally massages each breast in a small, circular movement to find possible cysts.
Your doctor may recommend a mammogram if you have a family history of breast cancer or if they found a mass or lump. While not all lumps are cancerous, catching them early can reduce the risk while allowing your doctor to monitor other symptoms.
Pap Smear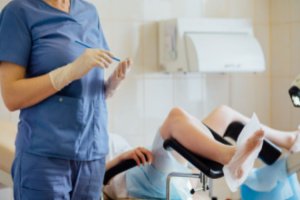 Pap smears being when a woman is around 21 years of age, and a proper screening helps to detect early signs of cervical cancer. The Pap smear must be repeated every three years until the age of 29 – provided no abnormalities are found. But if you are 21 or above or sexually active, you should have a Pap smear every other year.
During a Pap smear test, your physician will use a brush, spatula, or swab to gently scrape tissue cells from the surface of your cervix while the speculum is in place. You might feel some pinching sensation or pressure; other than that, it's quite painless and quick. This sample is sent to the lab for evaluation, and the results take a few days.
Pelvic Exam
The dreaded pelvic examination detects early forms of cancer, sexually transmitted diseases (STDs), and other causes of inflammation.
During a pelvic screening, your doctor will ask you to lie down with your feet elevated on the leg rests. Here, the gynecologist will examine the surroundings of the vagina for irritation, discharge, redness, or any signs of other medical conditions. Besides this, the size and position of the uterus, cervix, vagina, and ovaries are also inspected by inserting fingers into the vagina. At the same time, the other hand presses down on your abdomen.
Schedule Your Women's Wellness Exam at Imperial Center Family Medicine
Undeniably, millions of American women feel anxious when it comes to their annual well-woman exams. Still, there is absolutely nothing to worry about if you make an appointment with the specialist. Our doctors guide you through each and every step of the exam. Imperial Center Family Medicine offers comfortable and stress-free women's wellness examinations, allowing doctors to easily detect irregularities and concerns as soon as possible. Reach out to us today to schedule your annual wellness exam.