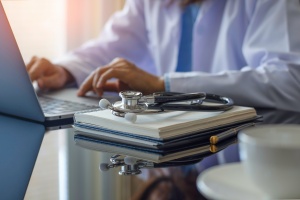 A primary care physician is someone that you place extraordinary faith in your healthcare needs. These physicians are your go-to resource when you have medical questions and when you may need initial evaluations for most of the common health conditions. They are there to advise you, educate you, examine you, treat you, and guide you towards some of the most important decisions you'll ever make about your health and well-being. This is why it is important to take the process of finding your new primary care physician in Raleigh NC seriously. The doctor you choose should be someone you can trust and that you feel comfortable talking to about your private medical concerns. A great primary care physician can be difficult to find, so how can you find one that is right for you?
What To Look For In A Primary Care Physician In Raleigh, NC
There are some important characteristics that you should consider when choosing your primary care physician. Some of these include:
1. Communication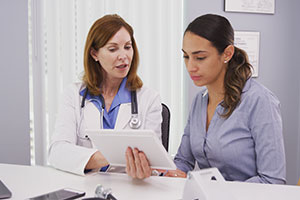 Being comfortable about how communication occurs between you and the doctor is a vital part of a doctor-patient relationship. You should be able to articulate what is happening and that the doctor is hearing what you are saying. A great primary physician will never make you feel rushed or not important.
2. Which Doctors Are In Your Network?
If you have health insurance and you plan to choose an in-network doctor to keep your costs down, start by finding out which primary care physicians are covered by your plan in your area. Your insurance plan may allow you to work with a primary care doctor who is out of network, but at a higher cost.
If you don't have health insurance and will be paying out of pocket, you may want to talk to your prospective doctor about the cost of office visits. Knowing about costs before you need care could help you plan for future visits.
3. Location
Since primary care is essential for your everyday health needs, it's important that the physician you select is located somewhere convenient to you. You won't want to travel far when you're not feeling well. And if your doctor's office is close to your home, you'll hopefully be more inclined to keep appointments for physicals and other preventative care measures when you're healthy.
4. Reviews
Most physicians and primary care offices, in general, will have Yelp or Google reviews available for you to assess. Checking these postings will give you a chance to get an initial feel for how a physician deals with patients and the type of bedside manner they possess.
Take these reviews with a grain of salt, though, because some Yelp reviews can be overly critical. Try to take a general idea away from these reviews to get a feel of what to expect from your in-person meeting.
5. Care Focus
Every person has unique health needs. Ask your doctor about their specialties or areas of interest to ensure it is a good fit. For example, a physician who specializes in sports medicine may not be the best choice if you are not a serious athlete.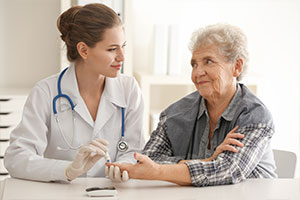 But if you have a chronic condition like diabetes, you may want to look for a doctor with a special interest in diabetes care or a large number of patients with diabetes in their practice. If you have multiple complex medical issues, you may benefit from seeing a geriatrician, who specialize in care for the elderly.
It is important to conduct your due diligence when choosing a new primary care physician. Your primary care doctor is going to be a problem solver and an important advocate for your health. It's critical that you trust them, are comfortable asking questions, and seeing them regularly.
Schedule An Appointment With Your Primary Care Physician In Raleigh NC
Imperial Center Family Medicine is a family care practice that focuses on providing friendly and comprehensive care to its patients. Their experienced providers offer primary and preventative services to help manage the ongoing health and wellness needs of children, teens, and adults.