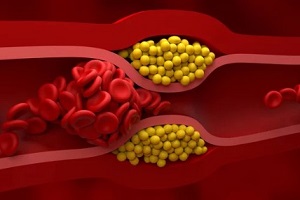 Cholesterol often gets a bad rap, labeled as a culprit in health problems. But the fact is that not all cholesterol is harmful. This waxy substance is crucial for certain physiological functions like cell construction and producing necessary vitamins and hormones.
The distress signals start ringing when cholesterol levels spike, resulting in high cholesterol.
Getting to the Bottom of High Cholesterol
Your body needs cholesterol for its smooth functioning. But there's a hitch – too much cholesterol can lead to complications, including arterial obstructions.
The cholesterol squad has two key players: low-density lipoprotein (LDL) and high-density lipoprotein (HDL). LDL, or the infamous "bad" cholesterol, is primarily responsible for blocked arteries. Conversely, HDL, dubbed the "good" cholesterol, returns any surplus cholesterol to the liver to be expelled.
7 Steps to Beat High Cholesterol
A great deal of control over your cholesterol levels lies in how you lead your life. How you nourish your body and how frequently you move can sway the cholesterol balance. By tweaking your lifestyle, you can reign in the menace of high cholesterol.
Go Easy on Saturated Fats
Overeating saturated fat can result in a spike of bad (LDL) cholesterol. Yet, reducing your saturated fat intake, especially from foods like red meat and full-cream dairy, can help control your high cholesterol. It doesn't mean you must swear off meat or dairy completely.
Instead, consider switching to leaner meats such as chicken breast with no skin or less fatty cuts of beef. For dairy items, opting for something light like skimmed milk or low-fat cheese can help. Alongside this, introduce more foods full of unsaturated fats into your diet. Seafood, nuts, and vegetable oils are delicious alternatives to fatty cuts of meat and can help you maintain a healthier cholesterol level.
Bid Adieu to Trans Fats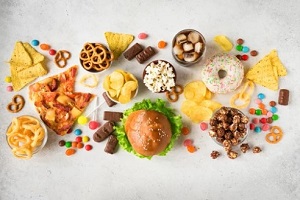 Trans fats pose another significant challenge to maintaining healthy cholesterol levels. These sneaky villains add to your bad cholesterol levels and diminish the good cholesterol in your body, making them a particularly harmful choice.
The sad part is that they lurk in various foods on store shelves, from tempting cookies and cakes to frozen pizzas and margarine. Usually, they're hidden behind the term "partially hydrogenated oil" on ingredient lists. The best course of action is to avoid these foods as much as possible or, at the very least, limit their consumption.
And here's a word of caution: in a bid to replace trans fats, don't end up piling on saturated fats. Some manufacturers replace partially hydrogenated oil with high-saturated-fat tropical oils like coconut and palm oil. Make sure to be vigilant about this switch.
Bolster Your Soluble Fiber Intake
By upping soluble fiber in your diet, you might reduce high cholesterol. This occurs as soluble fiber minimizes the fat your body can soak up. As this fiber makes its way to your intestines, it morphs into a gel-like substance, acting somewhat like a barrier preventing fats from latching onto the walls of your intestines for absorption.
Put simply, incorporating more soluble fiber into your diet could be a viable strategy for combating high cholesterol. Foods like oatmeal, apples, beans, and peas are rich in soluble fiber.
Keep Your Body in Motion
Regular physical activity is a virtual treasure trove of health benefits. One such benefit is its ability to significantly ramp up the level of good cholesterol in your body. The more HDL cholesterol you have, the more efficient your body becomes in shuttling out excess cholesterol before it forms plaque in your arteries.
To tame your high cholesterol, hopping on the exercise bandwagon is an excellent strategy. Don't worry; it doesn't mean punishing gym sessions or rigorous boot camps. Simple activities like a brisk walk during lunch or a quick half-hour bike ride can do the trick. The key is making movement a habit, even if it means taking a dance break in your living room every hour or so.
Kick the Smoking Habit
If you're a smoker, quitting can be a game-changer for managing high cholesterol and significantly enhancing your overall health. Smoking drops the amount of good cholesterol in your body and wreaks havoc on your artery walls. Consequently, bad cholesterol finds these damaged spots and settles there, exacerbating the situation.
You'll see benefits quickly once you put down that cigarette for good. Within a mere 20 minutes of quitting, crucial health indicators like blood pressure and heart rate start settling down.
After three months, you'll see a marked improvement in your blood circulation, and your lungs will start functioning better. Fast forward to a year of not smoking, and your risk of heart disease plummets by 50%.
Maintain a Healthy Weight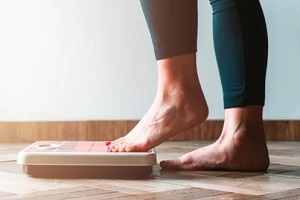 Maintaining your weight at a healthy level for your body type is another key element in lowering high cholesterol. Even shedding a few pounds can contribute to noticeable improvements in your cholesterol profile.
Minor but effective lifestyle tweaks like opting for water instead of sweetened beverages, or enjoying fruits and high-fiber snacks, can make a big difference.
Look for opportunities to incorporate more movement into your day, whether grooving to your favorite tunes, pottering about in the garden, or taking the stairs over the elevator.
Enjoy Alcohol Responsibly
While moderate drinking has been associated with higher levels of good cholesterol, it's all about striking the right balance. Consuming alcohol in moderation helps you sidestep potential health pitfalls such as high blood pressure and heart-related problems.
Take Charge of Your High Cholesterol with Imperial Center Family Medicine
Managing high cholesterol isn't just about popping pills and hoping things will work out. It's about living an active, healthy life filled with good food choices and an enduring commitment to your well-being. Remember, cholesterol isn't inherently bad. As with most things, maintaining a balance is the secret to success.
Imperial Center Family Medicine is here to support you every step of the way. Please consult with our team on everything from specific dietary recommendations to exercise programs tailored for you. Contact us today at 919-873-4437 or schedule a consultation online to work together on a manageable and effective plan to lower your high cholesterol.