Each year more than 3,500 people die from asthma in the United States, along with 455,000 deaths worldwide. Asthma attacks are not age-specific; children and adults can have asthma attacks. Research shows that children have a 53% chance of having asthma attacks compared to adults (44.9% ).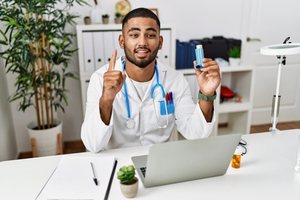 Asthma is a chronic disease that affects your lungs; there is no cure for asthma. Asthma patients can enjoy a better quality of life by adopting measures and prevention tactics to lower the chances of an asthma attack. Even when there is an asthma attack, immediate medical attention can help control the situation.
A person with asthma must know how to identify attack symptoms and their causes. Failing to recognize asthma attacks can result in fatalities. Since there are different types of asthma, knowing which one you suffer from helps you treat it efficiently.
Understanding An Asthma Attack
A person in the throes of an asthma attack finds airway muscles starting to contract, making airflow difficult. This phenomenon is called bronchospasm, in which the airways of the human body contract and air cannot flow freely. Under normal circumstances, when you breathe, the muscles in your airway stay relaxed and allow air to move seamlessly.
The decreased airflow in an asthma attack is painful and stressful. What compounds the discomfort is an excessive increase in mucus production in the victim's body. Inflammation is also a severe problem in an asthma attack; the bronchial tubes swell and inflame and can damage your lungs and decrease their functional capacity. This scenario is also known as type 2 asthma inflammation.
Symptoms Of Having An Asthma Attack
Adults and children may have almost the same asthma attack symptoms. There are identified common symptoms for each age group.
Symptoms in Children
Common symptoms of an asthma attack in children are: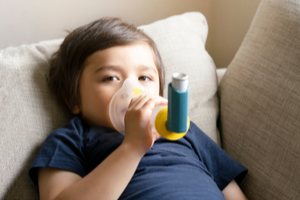 Your child is coughing excessively, and the intensity of the cough increases with time. Such attacks often occur during sleep or in proximity to asthma triggers.
The child makes wheezing noises; it is a common asthma symptom. Wheezing is a high pitch similar to a purring sound.
Your child has shortness of breath which can also impair sleep.
The child's chest may be congested, or they may feel as though their chest is tightening.
Infants can experience trouble sucking or eating.
Every child has different asthma triggers and attack symptoms, which can get better or deteriorate with time or in various weather conditions. Children can display only one sign or experience a range of symptoms before and during an attack.
Please note that allergies may also cause similar symptoms, like an asthma attack. Always seek the advice of medical experts and doctors to identify asthma attack symptoms in your child.
Symptoms in Adults
As with children, there are different asthma attack symptoms in adults; it varies from person to person. Similarly, there can be only one primary symptom in adults, or they can have multiple symptoms of an asthma attack. The common symptoms that patients may experience are: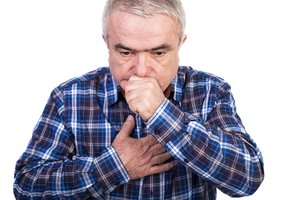 Shortness of breath
Chest tightening
Chest pain
Wheezing sound while exhaling (this is more common in children)
Rapid, worsening cough
Difficulty sleeping due to shortness of breath
Worsened wheezing and coughing during cold or flu
If you notice any of these symptoms that frequently repeat, a patient's asthma may worsen. Use a device called a peak flow meter to check the severity of the attack.
One or more of the following causes can trigger asthma attacks in adults and children.
Causes in Children
Children have a weak immune system compared to adults; they have slightly more causes than adults. The common reasons for asthma attacks in children are:
Allergies to pet dander, mold, pollen, dust mites, and other sources
Exposure to chilly, cold air
Certain medicines
Polluted air
Smoke from tobacco and other sources
Genetics, if one or both of the parents has asthma
Specific physical exercises in cold or dry weather
Causes in Adults
Experts cannot guarantee why some people have asthma problems while others don't; however, many causes can trigger asthma attacks in adults. Reasons vary from person to person, and there are many common causes that they share with children: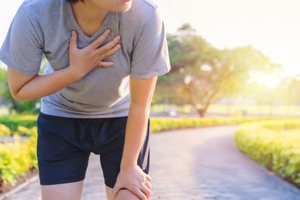 Allergies from pollen, dust mites, and specific foods
Smoke from different sources like brush fires, tobacco, and/or other sources
Chemicals, perfumes, or specific environmental conditions
Physical exercise
Viruses and infections
Expression of intense emotions like laughter, yelling, or stress
Adults should also keep a peak flow meter handy to record their reading and closely watch which trigger affects their asthma.
Get Help From The Asthma Experts To Manage Your Asthma Symptoms
Asthma can be fatal if not monitored and controlled. Always seek the help of doctors and healthcare professionals if you believe your breathing is compromised. Keep them updated and contact them frequently for changes in your medical condition to create an effective asthma management plan.
Imperial Center Family Medicine has highly experienced doctors and medical staff that can help you fight back and gain control over your asthma. Their vision is to provide everyone excellent healthcare and they do this one patient at a time. Visit their website today to schedule an appointment to effectively manage your asthma symptoms and causes.