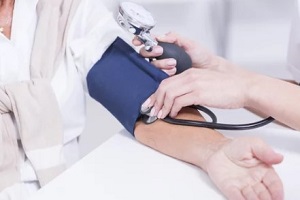 Hypertension, or high blood pressure, is often ignored until it becomes serious, at which point medication often becomes necessary. However, lifestyle changes, particularly dietary adjustments, can make a significant difference, regardless of the stage of your condition.
The following compilation of hypertension-friendly recipes can provide delicious and healthful options for your meal planning.
Experience the Delights of Chili and Lime Salmon with Peppers and Potatoes
Salmon is rich in omega-3 fatty acids, which can help lower blood pressure by reducing inflammation and oxidative stress. Pairing it with potassium-rich potatoes and bell peppers creates a balanced meal that could aid in managing hypertension. The chili-lime coating on the salmon adds a burst of flavor, making this recipe not just healthy but also delicious.
Explore the Nutrient-Rich World of the Chickpea and Quinoa Grain Bowl
Quinoa is a superfood, high in fiber and protein, that can assist in maintaining healthy blood pressure. As with all legumes, chickpeas are a great source of potassium that may benefit those with hypertension. With the added crunch of fresh veggies, this grain bowl provides a nutrient-dense, hypertension-friendly meal.
Savor the Comfort of Beef and Bean Sloppy Joes
This dish provides a comfort food experience while keeping your health in mind. Choosing lean cuts of beef can decrease your intake of saturated fats, which may help with blood pressure management. Incorporating beans adds fiber and potassium, both believed to support healthy blood pressure levels.
Appreciate the Simplicity of Mixed Greens with Lentils and Sliced Apple
A salad might seem to be a simple meal, but it can be a powerhouse for managing hypertension. Lentils have a high content of protein, fiber, and potassium. Combining them with a variety of mixed greens and the sweetness of sliced apples results in a meal that is light, satisfying, and potentially beneficial for those with high blood pressure.
Delight in the Flavors of Herby Fish with Wilted Greens and Mushrooms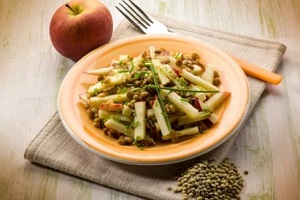 Another fish-based recipe, this is a delicious and quick meal that packs a tasty punch. Fish, being a great source of lean protein and omega-3 fatty acids, is a smart choice for people with hypertension. The wilted greens add a serving of vegetables, and the mushrooms contribute a savory depth to this dish.
Experience the Zing of Chinese Ginger Beef and Baby Bok Choy Stir-Fry
Opting for lean cuts of beef and plenty of vegetables, as in this dish, makes for a heart-healthy and palate-pleasing dish. Ginger has been studied for its potential blood pressure-lowering properties, making it an excellent addition to a hypertension-friendly diet.
Indulge in the Wholesomeness of a Veggie and Hummus Sandwich
This delectable sandwich can be a perfect lunch option. Loaded with fresh, crunchy vegetables and creamy, fiber-rich hummus, it is a heart-healthy choice that doesn't sacrifice flavor. Choosing whole-grain bread can also provide additional fiber, which may be beneficial for managing blood pressure.
Enjoy the Rustic Elegance of Pan-Seared Steak, Crispy Herbs, and a Side of Escarole
This delicious meal is an elegant yet easy-to-prepare option. Opt for lean cuts of beef and pair it with escarole, a leafy green rich in fiber and potassium. The herbs add an explosion of flavor and texture while containing antioxidants that may help keep your blood pressure levels in a healthy range.
Discover the Freshness of White-Bean, Cucumber, and Tomato Salad
A salad doesn't have to be a side dish, especially this hearty version which can be a light and refreshing main course. White beans are packed with fiber and potassium, essential nutrients for managing hypertension. The fresh basil in the vinaigrette not only adds a flavorful punch but may also be beneficial for your heart health.
Relish the Fusion of Flavors in Jerk Chicken and Pineapple Slaw
Another flavorful dish, this meal is a delicious, exotic recipe that brings together sweet, spicy, and tangy flavors. Chicken is a good source of lean protein, and the pineapple slaw adds a refreshing twist, with pineapple being rich in potassium. Combining these ingredients makes this dish a perfect addition to a hypertension-friendly diet.
End on a Luxurious Note with Tarragon Scallops on Asparagus Spears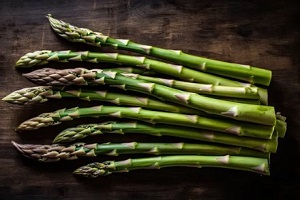 This dish is packed with flavor and screams luxury, making it ideal for any special occasion. Scallops are not only a lean source of protein but also contain magnesium and potassium, two vital minerals that may help regulate blood pressure.
Asparagus is a nutrient-dense vegetable, high in fiber, and a great source of other essential nutrients potentially beneficial for managing hypertension. The aromatic tarragon adds a flavorful punch to this dish, creating a delightful, healthful finale to this list.
Transform Your Lifestyle and Manage Hypertension with Imperial Center Family Medicine's Expertise
Maintaining a balanced diet is vital to managing hypertension effectively. As this selection of nutritious and flavorsome meals illustrates, you certainly don't need to compromise on taste to achieve these health benefits.
However, it's crucial to understand that diet is just one piece of the puzzle. Incorporating regular exercise, stress management techniques, and routine health assessments are equally important in your hypertension management plan.
Our team of specialists is prepared to offer tailored advice, focusing on your nutritional needs to manage hypertension more effectively. Contact us today at 919-873-4437 or online to begin your journey towards a comprehensive, individualized approach to managing your high blood pressure.