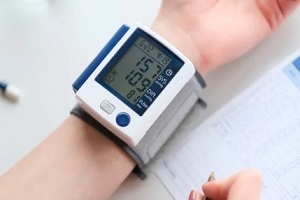 High blood pressure, or hypertension, affects over 116 million people in the U.S., which accounts for about 47% of the population. Yet only 24% of those affected have their condition under control.
Hypertension often presents symptoms only when it becomes severe, suggesting that you or someone you know could unknowingly have high blood pressure.
These statistics should concern you because hypertension increases the risk of severe health issues, such as cardiovascular disease and stroke which are the leading causes of death in the U.S.
Here are some key symptoms to watch out for:
Severe Headaches
High blood pressure can cause severe headaches, as the increased tension can constrict blood vessels. These headaches can be sudden and intense, often occurring primarily in the morning. Remember, not everyone with high blood pressure gets headaches, just as not all headaches result from high blood pressure.
Nosebleeds
Nosebleeds can also be an indicator of high blood pressure. Increased pressure in your blood vessels can cause the delicate vessels in your nose to rupture, leading to a nosebleed. As with headaches, nosebleeds are not always a symptom of hypertension, but if you get them frequently and they are serious, it's a good idea to get checked out.
Fatigue or Confusion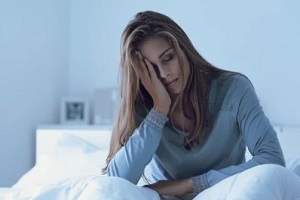 High blood pressure can result in fatigue and confusion by making your heart work harder to pump blood throughout your body. This extra effort can decrease the oxygen and nutrients delivered to your organs, including your brain, making you feel tired, sluggish, and having difficulty concentrating or making decisions.
Vision Problems
Vision problems can also signal high blood pressure. Elevated blood pressure can cause damage to the blood vessels in your eyes, resulting in blurred or distorted vision. This damage can also lead to bleeding in the eye and, in some cases, vision loss.
Chest Pain
Chest pain can be an alarming symptom that could indicate high blood pressure or other severe medical conditions. Increased blood pressure strains your heart, potentially causing chest pain or discomfort. The pain may feel like pressure, tightness or a squeezing sensation in your chest.
Breathing Difficulties
High blood pressure may lead to difficulty breathing, as it impacts the blood vessels in your lungs. This can result in shortness of breath, particularly during physical activities. Any experience of shortness of breath should be reported to your physician immediately.
Irregular Heartbeat
An irregular heartbeat, or arrhythmia, can also signal you have high blood pressure. Elevated blood pressure can disrupt the normal electrical signals that regulate your heartbeat, causing it to beat too fast, too slow or irregularly.
Blood in Your Urine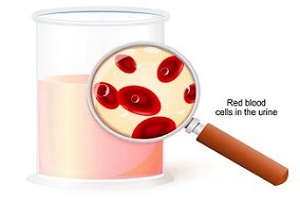 High blood pressure has the potential to damage the blood vessels in your kidneys, which can cause blood in your urine. This condition, known as hematuria, is a possible sign of hypertension.
Pounding Sensations
Another symptom of high blood pressure is feeling a pounding sensation in your chest, neck or ears. Pulsatile tinnitus, as it's also known, occurs when increased blood pressure leads to turbulent blood flow. This turbulence can create a pounding or whooshing sound, which is often more noticeable when lying down or during quiet moments.
Seizures
In rare instances, high blood pressure can cause seizures which occur when the increased blood pressure damages the blood vessels in the brain, leading them to leak or rupture. The resulting damage can trigger a seizure characterized by sudden, uncontrolled electrical activity in the brain. Seizures may manifest as a loss of consciousness, convulsions or unusual behavior.
Symptoms Often Mistaken for Hypertension Signs
While you certainly need to be aware of the various signs of hypertension, it's just as important to understand that some symptoms may stem from other health issues. For example, some symptoms often confused with high blood pressure that may have different underlying causes include:
Feeling Dizzy or Lightheaded
While dizziness and lightheadedness can sometimes be linked to high blood pressure, they're more commonly caused by other factors. Dehydration, low blood sugar, anemia, or an inner ear disorder are just a few examples.
Nervousness and Anxiety
It's not unusual for people to mistake the physical sensations of nervousness or anxiety for high blood pressure. Although stress can play a role in raising blood pressure, nervousness and anxiety by themselves aren't direct symptoms of hypertension. Instead, they could be related to an anxiety disorder or other mental health issues.
Facial Flushing
Facial flushing, or sudden reddening of the face and neck, can sometimes be mistaken for high blood pressure. However, flushing is usually caused by factors unrelated to blood pressure, such as eating spicy foods, exposure to heat, or taking certain medications. Flushing can also be a symptom of conditions such as rosacea or menopause.
When You Should See a Doctor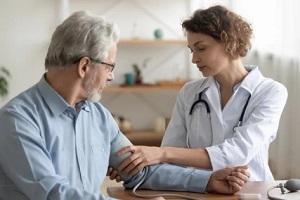 If you experience any of these symptoms, you should consult your doctor to determine if they are related to high blood pressure or another underlying condition. Diagnosing and treating high blood pressure as soon as possible is crucial to prevent complications, such as heart disease, stroke and kidney damage.
Additionally, your doctor can recommend various strategies to help manage your blood pressure, including lifestyle changes, medications or other treatments.
Take Control of Your Health with Imperial Center Family Medicine
If you are concerned about high blood pressure or experiencing any of the symptoms mentioned in this article, contact Imperial Center Family Medicine today and schedule an appointment with one of our experienced healthcare professionals.
Our team is dedicated to providing personalized care and helping you manage your blood pressure effectively. Don't wait—take control of your health today by reaching out to Imperial Center Family Medicine at 919-873-4437 or online.