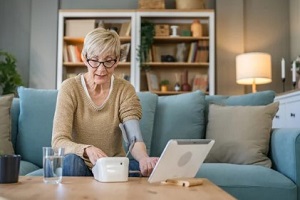 High blood pressure or hypertension, can increase the risk of heart attacks, strokes and kidney problems. If you have been diagnosed with hypertension, lowering your blood pressure is critical for good heart health. Although medication is available for treatment, eating a healthy diet can also help lower blood pressure and boost heart health.
Scientific research suggests the following ten foods may help improve your hypertension.
Berries: Nature's Antioxidant Treasures
Blueberries, strawberries and some other berries are packed with antioxidant compounds called anthocyanins. Studies show that increasing your intake of these powerful flavonoids may reduce your risk of high blood pressure by 8% while also protecting your body from inflammation and oxidative stress. Enjoy these nutritious treats by snacking on them, blending them into smoothies, or adding them to oatmeal or yogurt.
Bananas: A Potassium-Rich Fruit
A medium-sized banana has 422 mg of potassium which helps balance the effects of sodium and relaxes your blood vessels leading to reduced blood pressure and improved health.
If bananas aren't your favorite, you can still get plenty of potassium from other foods such as apricots, lentils, prunes, acorn squash and potatoes. Please note, if you have kidney disease, consult a doctor before changing your potassium intake.
Beets: Tapping into the Power of Dietary Nitrate
To lower your blood pressure naturally, consider eating more beets. Packed with dietary nitrate, beets can reduce blood pressure levels in the short and long term.
For example, one study found that hypertensive participants who drank a cup of beet juice daily for a month saw a significant drop in their blood pressure. You can enjoy beets in various ways, such as in salads, side dishes, or even juiced for a nutrient-dense drink.
Dark Chocolate: A Delectable Heart-Healthy Indulgence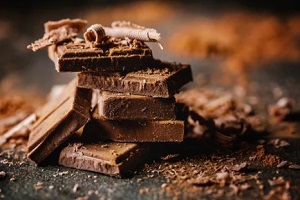 Dark chocolate is rich in flavonoids and antioxidants that may help lower blood pressure by enhancing blood flow, relaxing blood vessels, and reducing LDL (bad) cholesterol while increasing HDL (good) cholesterol.
Research shows that eating 25g of dark chocolate with at least 70% cocoa content daily can slightly decrease blood pressure. However, remember to enjoy it in moderation to avoid weight gain, which can increase the risk of heart disease.
Kiwis: Vitamin C-Rich Superfruits
Studies found that eating three kiwis daily for eight weeks resulted in a more significant blood pressure reduction than eating one apple per day. This is likely because kiwis are rich in vitamin C and contain other beneficial compounds such as lutein. To make the most of this superfruit, add kiwis to your lunch, make a fruit salad or blend them into a smoothie.
Leafy Green Vegetables: Nitrate-Packed Powerhouses
Leafy greens such as spinach, kale and Swiss chard are chock full of nitrate and can help lower your blood pressure by relaxing and dilating your blood vessels.
Studies show that eating just one or two servings of leafy greens daily may reduce your risk of cardiovascular disease by up to 26%. Incorporate them into your diet by adding them to curries, stews, and smoothies or enjoying them in a tasty salad.
Garlic: A Flavorful Blood Pressure Friend
By incorporating garlic into your meals, you can lower blood pressure and improve cholesterol levels. Garlic is loaded with allicin, an active compound that research shows can reduce systolic and diastolic blood pressure by an average of 8.3 and 5.5 mm Hg, respectively.
Aged garlic extract, in particular, has shown effectiveness in lowering high blood pressure. To harness these benefits, use garlic as a flavorful alternative to salt in dishes such as stir-fries, soups and omelets.
Fermented Foods: Probiotic Powerhouses for Blood Pressure
Fermented foods such as kimchi, kombucha, yogurt and miso are all rich in probiotics, beneficial bacteria that can help regulate blood pressure.
However, research indicates that you'll get more benefits by regularly consuming at least 100 billion colony-forming units of probiotics per day, varying the species of probiotics, and eating them for more than eight weeks. So if you're not a fan of fermented foods, consider taking probiotic supplements as an alternative.
Lentils and Other Pulses: Nutrient-Packed Blood Pressure Heroes
Pulses such as lentils, beans, peas and chickpeas are great dietary fiber and plant protein sources. They also contain essential minerals, such as magnesium and potassium, which help regulate blood pressure.
In fact, a review of clinical trials found that eating one serving of pulses every day can reduce systolic blood pressure by 2.25 mm Hg. Add these tasty and versatile foods to your meals by including them in soups, stews,or salads or by making a delicious dip such as hummus.
Oatmeal: A Wholesome Grain Solution for Hypertension
Oatmeal is a whole grain rich in beta-glucan, a soluble fiber that can help lower blood pressure by reducing cholesterol absorption and enhancing blood vessel function. Enjoy the benefits of whole grains by starting your day with a bowl of oatmeal or switching to whole-grain bread and pasta for added health advantages.
Achieve Lower Blood Pressure with Imperial Center Family Medicine's Expertise
Incorporating these ten foods into your diet can help lower blood pressure and support overall heart health. Remember that moderation is always key, and a balanced diet combined with regular exercise, stress management, and adequate sleep is essential to maintain optimal blood pressure levels.
If you need guidance on what to eat and how to lower your blood pressure, Imperial Center Family Medicine is here to help. Our dedicated healthcare professionals will work closely with you to create a personalized nutrition plan tailored to your needs. Contact us today at 919-873-4437 or visit us online to start your journey toward better health.