Women are busy building a work-life balance, taking time out for self-care, attending dinner with loved ones, and going to the gym. And we tend to overlook preventive health care in all that's going on.
Women's wellness includes emotional and social aspects of life that bring you close to a better quality of life if you pay attention to them. It also addresses disruptions that alter a woman's quality of life, such as reproductive problems, hormonal issues, bone health, urinary infections, and gastrointestinal stress.
Do you know the top three women's health threats?
The biggest health issue for women is heart disease, followed by breast and cervical cancer. According to the World Health Organization, other problems for women include reproductive health, HIV, sexually transmitted infections, and mental stress.
Let's explore what a woman's wellness visit entails and why you should schedule one ASAP.
Women Wellness Exams – A Basic Overview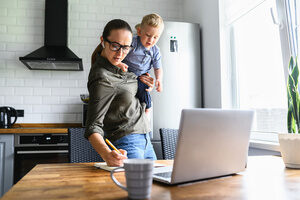 Do you know that women's wellness exams are for all age groups?
Women need medical screenings to monitor and protect their overall health and wellness.
Women's wellness visits are all about women and are often referred to as annual gynecological, pelvic, or well-woman exams.
Besides this, a woman's wellness exam includes a full physical medical check, a pelvic exam, clinical breast screening, and various other health examinations like blood tests, vaccinations, counseling, and education.
Despite feeling absolutely well, as a woman, you should always take time out for your annual wellness exam – that's a priority. After all, these wellness visits help women avoid severe medical problems and identify health concerns early on.
Reasons Supporting Annual Women Wellness Visits
At each stage of a woman's life, there is a need to take significant preventive healthcare measures to ensure a better quality of life and early detection of various medical issues. Undeniably, many American women tend to neglect healthcare and wellness exams for a number of reasons.
But it comes down to prioritizing your own health.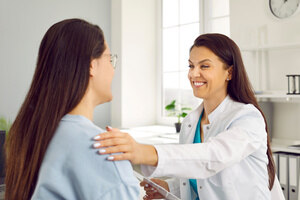 As a woman, you are always busy with making a home, taking care of your kids, and looking after the home. And then there might be your career, a job, or a business to cater to as well.
After putting so much effort into caring for the lives of others, it's time women receive the same level of care.
Women wellness exams are the best way to educate women regarding various medical issues, spread awareness, highlight preventive treatments, and discuss the latest wellness strategies – all of which help communities grow.
Women play a vital role in maintaining the overall health and well-being of their families. However, the roles and duties played by women are often focused on the healthcare of their spouse and children while neglecting their own.
What Happens During Well-Women Visits?
Your well-women exam is a chance to focus on your health and wellness. Generally, a wellness exam consists of three goals:
Documenting your health habits and history
Getting a physical exam
Setting health goals
Documenting Health Habits and History
Before the physical exam, the doctor or nurse asks questions about your overall health. These questions may cover topics like:
Mental health history, like stress, depression, etc.
Home lifestyle and relationships
Use of medications, herbs, and vitamins
Family and personal medical history
Sexual activity and partners
Use of alcohol, tobacco, and other drugs
Eating, physical activities, and habits
Getting A Physical Exam
In a physical exam, the doctor or nurse examines you to: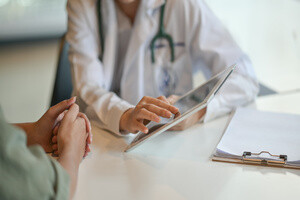 Calculate body mass index (BMI)
Measure and record height and weight
Take your temperature
Conduct a clinical breast exam (checking your breasts and under your arms for lumps or other changes)
Carrying out a pelvic exam (checking your vagina and feeling around your pelvis)
Setting Health Goals
It's the last step of the wellness visit where the doctor or nurse talks you through your next steps to help you stay healthy and strong. Together, you can decide which follow-ups or screenings are the right choices for you.
Moreover, you can set health goals like quitting smoking or losing weight with your doctor.
It's Time To Take Charge Of Your Health – Schedule It With Imperial Center Family Medicine
Annual wellness exams paint a picture of how healthy you are and create directions for your future care.
The wellness care at Imperial Center Family Medicine includes a wide range of medical services helping women maintain their health with the highest level of care. Their doctors will conduct a proper medical, emotional, and mental assessment to assist you in your wellness journey.
Schedule an appointment for your women's wellness exam with the professional and well-qualified doctors at Imperial Center Family Medicine to make the most of your one-on-one visits.