Clear and open communication is the key to quality care. However, it's natural to struggle when talking to your healthcare provider, asking women's wellness exam questions, or mentioning concerns you may have about your wellness.
Still, it is crucial to bring up challenging or uncomfortable topics as it helps your ob-gyn reduce any chances of misunderstanding or confusion during your wellness exam.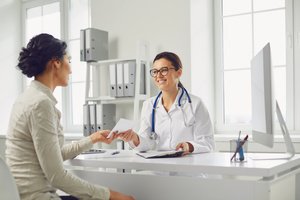 Don't wait for your doctor to raise questions or topics that you want to discuss. They will assume they have all the necessary information unless you communicate and ask. Make sure to voice all your queries and concerns before it's too late.
If you don't know which subjects or questions to raise during your wellness exam, then don't worry because we have you covered. Keep reading to discover all the necessary and relevant things you should discuss during the checkup.
What is a Women's Wellness Exam?
Before we dive into the topic, let's discuss what a women's wellness exam means. Women's exams are crucial to maintaining your health. However, that's not all. A wellness exam can help you care for your overall health and check for conditions and diseases that aren't specifically relevant to your reproductive organs or system.
The exam focuses on your general and overall health and your reproductive system. These are similar to appointments at various other clinics when you examine your lifestyle, family history, and your risk factors for conditions such as diabetes or hypertension.
Differences Between Women's Wellness Exam and Well-Woman Exam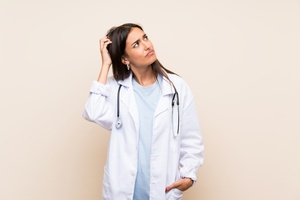 We all know that getting an annual gynecological checkup is crucial for our well-being.
But are you aware of the preventative healthcare services you need annually? Even though the world is advancing and women's health awareness is increasing, there is still a lot of confusion surrounding specific topics or services.
The significant difference is that a well-woman exam focuses mainly on your reproductive organs. In contrast, a woman's wellness exam is comprehensive and focuses on your overall health. It consists of various tests and screenings for early detection of critical medical conditions.
Some Topics to Bring Up During Your Women's Wellness Exam
Every well-woman exam should include a discussion about your medical history. You might be questioned personally on the following subjects:
Menstrual cycle
Relationships and sexual health
Current usage of supplements, medicines, and herbs
Family's medical history
Previous history of mental illness, including anxiety and depression
Substance abuse, including smoking and drinking
Your current symptoms, such as pelvic pain, nipple discharge, or urination pain
Care coordination with your previous care physician
Woman's Wellness Exam Questions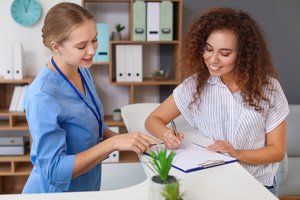 Being prepared to inquire about your concerns is just as crucial. Make sure you ask every question that you may have. Some of the most common ones that women ask during their exams include:
Would I need any vaccines?
How to determine whether my relationship/relationships are secure and sound?
What preventive measures should I take to prevent STDs? What alternatives do I have for birth control?
Do I need to worry about using alcohol, smoking, or other drugs?
What alternatives do I have for birth control?
Where can I seek support for my mental health?
What actions may I take to keep up a balanced lifestyle?
Since everyone is different, it is best to keep track of all the women's wellness exam questions that are relevant to you. You can jot them on a notepad or phone before your appointment so you don't forget to ask anything important.
Protect Your Body and Register For A Women's Wellness Exam Today
These regular checkups can help detect diseases and severe medical conditions early. It is unlikely that a gynecological exam alone will be sufficient to identify conditions like high blood pressure or high cholesterol.
Our women's healthcare professionals offer thorough annual wellness exams to assist you in maintaining your health. We offer women's wellness and well-women's exams so that you can get all the services in one place from reliable and highly skilled experts.
Imperial Center Family Medicine strives to provide you with the best healthcare services so you can remain healthy and in good shape. We believe that everyone should have access to good healthcare. So get in touch with us now and take the necessary steps to maintain your health.
Visit our site to find out more information regarding women's wellness exams.