It's no secret that keeping up with your doctor's recommended women's wellness and breast cancer checkup schedule is good for your health in the long run. Checking in once a year allows your doctor to review your medical records and ensure you've had all the necessary tests. You should schedule a "well-woman visit" with your doctor yearly for preventative treatment and wellness coaching.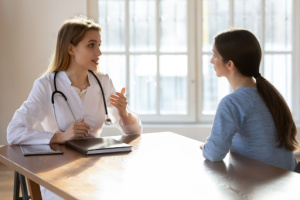 A well-woman exam is a yearly checkup for women's wellness and breast cancer exam and the usual tests for reproductive health. Having this information is crucial for catching potentially fatal health problems early on.
Most of what occurs at these checkups is determined by age, sexual history, and health status. If you have an upcoming appointment, here is what you should expect.
Woman's Wellness Breast Cancer Checkup Visits
The purpose of a well-woman exam is to take a comprehensive look at a female's health. Checking the blood pressure and heart rate, performing a breast exam and pelvic exam, a pap test, blood and lab work, a skin check, and reviewing your family history are just some of the possible diagnostic procedures.
Your doctor will have all the facts they need to provide sound advice after reviewing the results of this health evaluation. Insurance companies often pay for preventative care visits made once a year.
This yearly checkup can be performed by either a general practitioner or a specialist in women's health (obstetrician or gynecologist). During these checkups, women, in particular, can talk about breast health, changes in their mood or hormones, and family planning and reproductive health. You can rely on your provider for advice and, if necessary, a referral to a specialist.
Breast Health
In the United States, breast cancer is quite prevalent among females of reproductive age. One's risk of acquiring breast cancer increases if there is a personal or family history of the disease.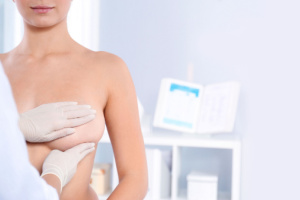 If you are a woman between 50 and 74 and at average risk for developing breast cancer, the US Preventive Services Task Force (USPSTF) suggests you get a mammogram every two years. Women at moderate risk of acquiring the disease should begin screening for it in their forties.
If you have a history of breast cancer in your family, your doctor may advise you to begin screening at an earlier age. Despite USPSTF's recommendation, many doctors and medical organizations require annual mammograms starting at age 40. These doctors also recommend that women begin performing monthly self-exams on themselves at the age of 20.
When Should You See a Gynecologist for the First Time?
Young women need to see a gynecologist starting at ages 13 to 15 and then once a year after that. Establishing an early yearly OB-GYN visit pattern is beneficial for young women because it allows them to get to know their gynecologist, establishes a baseline of health, and begins creating a medical record.
No matter how soon you decide to make an appointment with a gynecologist, you may have concerns about what to expect.
What to Expect During Your Well-Woman Visit?
Your first visit to the gynecologist as a teen may involve little more than a chat. Having periods, birth control, and sex may all be new territory for you, and you may have many questions. And you might feel anxious, which is perfectly normal.
If you have any concerns or questions regarding your sexuality, changing body, or periods, your gynecologist is the best person to discuss them in complete privacy. You could find out about methods to avoid becoming pregnant, information on sexually transmitted diseases, and health advice.
Exams of the pelvis and breasts are routinely performed at age 21 unless the patient has symptoms such as irregular menstrual cycles, vaginal or pelvic pain, abnormal bleeding, atypical vaginal discharge, as well as breast concerns such as enlargement, soreness, or tumors. Your doctor may recommend a checkup before you turn 21 if you have any red flags.
After age 21, women should make regular appointments with their doctor for a women's wellness and breast cancer checkup, which entails a comprehensive physical examination (checkup), discussion of any health concerns, and preventative health measures.
What Goes on During a Well-Woman Checkup?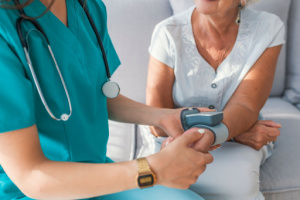 You will fill out paperwork about your medical history, family medical history, prescriptions, and other health-related information, just like at any other doctor's office.
Your provider will likely begin your well-woman visit by discussing and reviewing your health habits and history.
The doctor may inquire about the following and related matters.
Health background and family history
Personal history of mental illness, specifically depression
Sexual encounters and sexual behavior
Methods of nutrition and exercise
Drug, cigarette, and alcohol abuse
Pharmaceuticals, dietary supplements, and natural remedies
Family and interpersonal dynamics
Schedule a Visit With Imperial Center Family Medicine
Self-care and prioritizing health should be top priorities even when life is hectic. You may be your healthiest, risk-free self by making healthy decisions and going for annual checkups.
Understanding the importance of monitoring one's breast health is a vital first step toward a lifetime of good health. Make getting a mammogram and other preventative health screenings a top priority by scheduling an appointment with Imperial Center Family Medicine.