Did you know that in the US more than 50 million women take Pap tests yearly as a cervical cancer screening? This simple test involves taking a small sample of cervix cells, which are then examined under a microscope to look for precancerous developments. If you receive abnormal pap smear results further tests can be run to identify cancerous or precancerous cells at an early stage when treatment is most effective.
A Pap smear, typically performed with a pelvic exam, is a crucial part of a woman's preventive care plan. A Pap test helps spot signs of cervical cancer and shows unexpected cellular abnormalities in the cervix. The cervix is where a physician removes a few cells after the vaginal walls have been opened using a speculum.
If you are worried about things going wrong during a Pap test, keep reading to learn more about an abnormal Pap smear and what you should do if it happens.
How to Prep for a Pap Smear to Avoid Abnormal Results
To make sure that you get the most reliable Pap smear results, stay away from the following for at least two days before your test: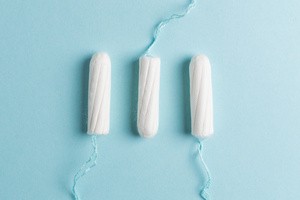 Vaginal intercourse
Tampons
Vaginal powders, creams, other products, etc.
Refrain from putting anything in your vagina for at least two days before your Pap smear because any chemicals there could skew the results. Additionally, try to avoid the test while you are on your period, however, you can still schedule your doctor's appointment while still in your cycle.
Even though the procedure should not hurt, it could feel a little unpleasant, so it may be helpful to empty your bladder beforehand. Make sure you are as comfortable as possible at the table before you start. If you are anxious or scared, please let your doctor know so they can ease your discomfort and walk you through the procedure.
What To Do When You Get Abnormal Results for a Pap Smear?
Healthy cervical cells are flat and thin. If your Pap test results are abnormal, the cervical cells in your sample will have an odd form-which may be a sign of vaginal or cervical infections.
These abnormal cell alterations could be minor or substantial. Minor changes usually self-correct and return to normal however, more substantial abnormalities could become cancerous if they are not treated.
The more severe changes are generally referred to as precancerous since they are not fully developed cancer but have the potential to become such in the future. In rare cases, a negative Pap smear may be a sign of malignancy. Additional preventive care and regular testing are necessary, and the earlier you discover cervical cancer, the easier it is to treat.
Cancer is still a long shot, so your physician will find what kind of infection it is and give you a prescription for it. They may also run additional tests, like the ones listed below, to determine why your Pap smear was positive.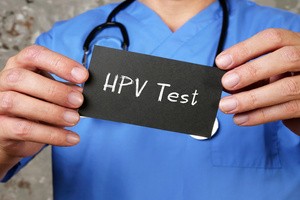 A Colposcopic examination
Another Pap test
An HPV test
If your subsequent tests are negative, you will wait to test again until the following year. If the findings of your second Pap smear are abnormal, you may need to see an oncologist.
To stop abnormal or precancerous cells from worsening or developing into cancer, your doctor may need to remove them after further evaluation, depending on your particular circumstances.
Another risk is that the doctor discovers cervical intraepithelial neoplasia, a development on the cervical surface that can become cancer. Endocervical sampling is carried out in such situations.
The earlier a precancerous growth or cancerous tumor can be removed, the better. Cone biopsies can be performed in two ways, using two separate procedures.
Loop Electrosurgical Excision Procedure (LEEP)
With this technique, tissue is cut away using a small knife made from a loop of thin wire heated by electricity. Your doctor will use a local anesthetic to perform the procedure in their office.
Cold Knife Cone Biopsy
Instead of the hot wire used during LEEP, a surgical knife or laser is used in this procedure to clear the cancerous or precancerous tissue. Both general and spinal epidural anesthesia are used during this in-hospital procedure.
What Are the Causes of Abnormal Pap Smear Results?
Only 13,240 out of the 3 million women who get abnormal results from their Pap tests are diagnosed with cervical cancer. So, if the lab detects abnormal cells on your Pap smear, it does not necessarily mean you have cancer.
There could be several factors that contributed to the abnormality of your results. HPV (human papillomavirus) is the most prevalent one.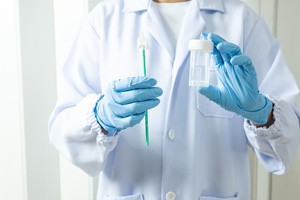 An abnormal Pap smear, even if caused by HPV, is not a diagnostic indicator of cervical cancer. Nine out of ten times, HPV typically disappears on its own within two years without causing any health issues. Many women with this illness show no symptoms at all or only minor ones.
Any cervical alterations caused by HPV will be graded as mild, moderate, or severe. After grading the alteration, the doctor will then discuss your options.
In addition to chlamydia and gonorrhea, several additional STIs could be the cause of your abnormal Pap smear. Cervical cell alterations may also result from a yeast infection, protozoa (Trichomonas), or bacterial vaginosis. You may find relief from each of these illnesses with proper medical attention.
These alterations may also occur as a woman reaches menopause and the aging process progresses. Cells can begin to act irregular and can imitate precancerous diseases when the system stops making as much estrogen.
Schedule a Pap Smear for Preventive Care
Cervical cancer is most easily and effectively treated if detected early, which is why frequent Pap smears are so important. You can get your appointment at Imperial Center Family Medicine for a pap smear test today. To top it all off, we'll assist you in making sense of your tests' results.
We have gynecological healthcare experts here at Imperial Center Family Medicine. They help you sort out any concerns you might have with your well-being and health.
Call us at 919-873-4517 or connect with us online if you have any inquiries or want to set up an appointment.