Ensuring your overall health through special tests and screenings is a significant part of being a woman. It is essential to assess your body through all the changes you're experiencing throughout your life to identify any medical conditions in its early stages. Here in this article we are going to talk about some of the screenings in women's wellness exams.
Often, women put their wellness exam on the back burner and get on with their lives as there is more important stuff to cater to. However, we want women to know that maintaining your health is an essential part of our life. Everything else comes second to that.
Keep reading to learn more about a wellness exam and why you should book an appointment at least once a year.
What Is a Wellness Exam?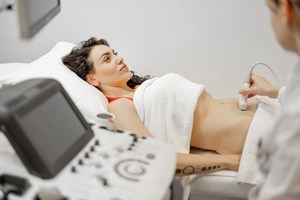 A wellness exam evaluation includes a physical examination and a consultation tailored to women's health and mental care needs. It also consists of tests, counseling, or treatments necessary for your age, way of life, and medical background.
A wellness exam is a personalized health roadmap to a healthy life. It's a way to get you in shape and live your life to the fullest without worrying about emergencies or unnecessary interventions. Keeping an eye out for your reproductive and overall physical health can make a huge difference in your life.
Your wellness exam centers on your reproductive health, body, and emotional well-being. Regardless of gender identity, a wellness exam is necessary for anyone with breasts, a uterus, or a pelvis. Some other names for a wellness exam are:
Annual Exams
Pelvic Exams
What Does a Wellness Exam Entail?
A wellness exam is an overall checkup for women to assess their health and any irregularities.
A gynecologist thoroughly assesses your general health during a woman wellness exam and analyzes your potential risks for ailments through preventive testing. The expert then compiles a comprehensive medical history of you and your family to identify any illnesses you could be predisposed to, such as:
HIV or Human immunodeficiency virus
HPV or Human Papillomavirus
Heart disease
Hypertension
Osteoporosis
Mental health conditions including depression and anxiety
Additionally, women are more likely to die of heart attacks than men. This implies that screening for cardiovascular issues is equally as crucial as testing your reproductive system.
What's the Point of a Woman's Wellness Exam?
As mentioned above, we sometimes overlook our health for other parts of our life and may ignore early signs of a medical condition that can become severe after a while. Health screenings are the key to protecting you from critical health issues. Health screenings at the right time can detect any irregularities early on-protecting you from further progression of any severe disease or life-threatening condition.
We understand how medical screenings and tests can leave you vulnerable. However, being aware of your bodily needs and requirements can go a long way in ensuring that you feel your best well into your advanced years. A woman's wellness exam includes screenings for heavy periods, osteoporosis, and cervical, colon, and breast cancers.
When Should You Get a Women's Wellness Exam?
As women, our bodies keep growing and evolving with time. And sometimes, we are entirely unaware if that change is regular or irregular. Thus, the best way to protect yourself is to get special tests and screenings as soon as you hit puberty. More significantly, these exams are a form of preventative care and self-love.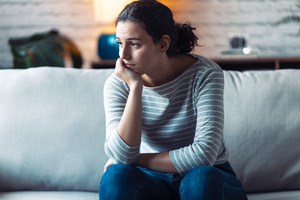 Though there is no specific time or age to go for a wellness exam, starting as early as possible. It is better to be safe than sorry. The best time to begin your annual examination would be as soon as you hit puberty or when you become sexually active to spot any early issues.
However, you should get an examination sooner if you have any gynecological problems. Menstrual cycle irregularities, swelling, irregular vaginal bleeding, excruciating vaginal discomfort, tenderness, itching, blisters, lumps, or any uncommon changes in the breast can all be indications of an underlying condition.
Schedule Your Women's Wellness Exam Today
As widely believed, people think that a wellness exam is only related to reproductive organs. However, the reality couldn't be farther from the truth. It entails more than just your reproductive health and is centered on your overall being.
Moreover, it sets a baseline for your general health while posing screenings and tests for medical risks. According to the National Library of Medicine, every woman should visit a gynecologist or a woman wellness facility at least once a year for a women's wellness exam.
For reliable women's wellness medical professionals, visit Imperial Center Family Medicine now. Our experience and skilled healthcare providers are here to help manage your evolving health and wellness needs.