Women's lives become transformed when they enjoy a better quality of life. This has the power to maximize their potential to live longer with the early detection of diseases. However, it's only possible when women take charge of their own bodies and understand the significance of wellness examinations.
Women's health should also include emotional, intellectual, and social care. Moreover, according to Everyday Health, American women define and rate their wellness on factors such as illness, depression, BMI, relationships, and health.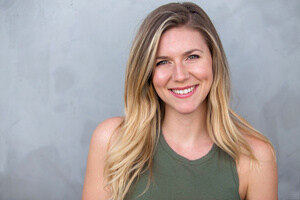 As many states in America enforce abortion bans, limit access to affordable birth control, and place gag rules on physicians, emerging stories of sexual harassment add additional pressure on women to take better care of themselves.
As we begin to take a long, hard, and much overdue look at wellness, there is an opportunity to explore how timely care can significantly impact women's quality of life. Ultimately, regardless of age, race, ethnicity, marital status, and lifestyle, women must undergo annual wellness exams to meet their health goals. Here's why:
Significance Of Women's Wellness Exam
Many women place their priorities around their careers and families. While they play a significant role in your life, you must dedicate time to focusing on your well-being. Yearly breast exams and pap smears help you and your healthcare provider understand your current and future health needs.
According to a survey by Everyday Health, State of Women's Wellness 2017, one in every four women are dissatisfied with their overall wellness. Are we the ones standing in the way of women's wellness, health, and happiness?
What would it take for women to feel empowered and live their best life? There is no denying the fact that women are the front-runners of modern society. As a woman, you often hold the responsibility of taking on a multitude of roles which can sometimes be challenging and stressful. Therefore, finding the perfect balance between your body and mind is vital.
Even though you would like to skip your annual women's wellness exam – after all – you don't have any concerns or symptoms, so why bother in the first place, right?
Indeed, there are several reasons women's wellness is essential, but here are a couple of important facts about why women must have annual pelvic medical tests.
Preservation Of Long-Term Health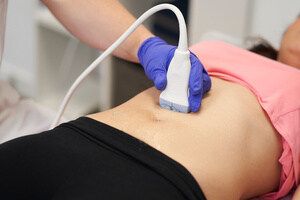 A pelvic screening may not be the highlight of your year, but it's vital for preserving your health. The women's wellness exam records and documents your health with proper assessment and screening.
An annual appointment with your primary care provider is the best way to protect your body against serious medical illnesses and health complications. Your physician can detect when a medical illness may be in its early stage, way before it can cause serious complications or disrupt your life.
High Risk Of Serious Illness
The quality of life spent by women is directly linked with their health and mental well-being. Women suffering from illnesses or having medical complications can take advantage of their annual wellness tests.
Diseases like breast cancer and ovarian cancer are treatable when detected early. And the best way to identify them early is through regular and annual checkups.
Besides this, the women's wellness exams keep track of any changes occurring in your body, such as irregular bleeding, lumps in the breast, abdominal pain, and so on. These symptoms and signs should never be ignored and should be reported to your doctor immediately.
Preventive Measures
The annual women's wellness exams can save your life. Even if you feel well, it's possible that you might have an abnormality that could be affecting your health or comfort. For instance, your doctor could detect a mass during your pelvic screening or fibroids during an ultrasound.
Remember that all women need wellness screening mammograms to detect medical illness at early stages, making wellness visits a lifesaver. Early detection leads to improved chances of overcoming serious medical diseases and preventing complications, including death. The more advanced the disease becomes the fewer options of treatments and a lesser chance of success.
Keeps Track Of Health Changes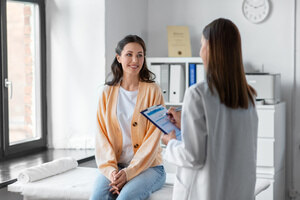 During your women's wellness exam, your healthcare provider will not only review your health but also document it. They also look into your family history and background along with your current health to identify potential changes in your body.
The doctor keeps a record of your menstrual cycle, blood pressure, weight management, diet, and sexual habits. Undeniably, regular medical checkups present a picture of changes happening over time within your body and also are an indicator of any future medical complications.
Your Wellness Means Your Family's Well-Being – Imperial Center Family Medicine
As a woman, you owe it to yourself to visit your doctor annually for a wellness exam. They are essential to help women maintain their health and wellness from adolescence and puberty to childbirth and menopause, and even beyond that.
Imperial Center Family Medicine physicians understand that preventive care is the key to a long and healthy life. And this goes for women's health needs, which is why our doctors and nurses are qualified to deliver a superior level of healthcare services. Imperial Center Family Medicine believes in providing women with comprehensive healthcare during all seasons and phases of life.
For more information on annual women's wellness exams, contact Imperial today.