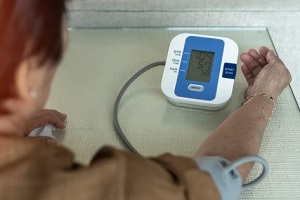 High blood pressure, also known as the "silent malady," can stealthily cause significant damage to your health, paving the way to heart disease and stroke. But, luckily, you're not defenseless against this condition. Adopting a heart-healthy diet is integral to controlling high blood pressure, which can significantly improve your well-being.
Exploring the Connection between Diet and High Blood Pressure
Diet has a profound impact on your blood pressure. Foods abundant in sodium and unhealthy fats can cause blood pressure levels to surge. For instance, excessive sodium prompts your body to hold on to water, increasing blood volume, and raising blood pressure. Let's look at some of the types of foods that may contribute to high blood pressure.
The Hidden Sodium in Your Diet
Though often invisible, salt is a frequent companion to many food items. Packaged and processed foods, from frozen dinners to canned vegetables, often conceal a surprising amount of sodium. The American Heart Association's guidelines suggest no more than 2,300 mg of sodium per day but no less than 1,500 mg for people suffering from high blood pressure.
Reading food labels carefully is an effective way to ensure you stick to these guidelines, especially if you look for phrases such as "low sodium," "reduced sodium," or "no salt added."
Processed and Canned Foods: A Hidden Risk
Processed and canned foods are notorious for their high sodium content, which can trigger spikes in your blood pressure. Sodium serves dual purposes in these convenient food options: enhancing taste and extending shelf life. Choosing fresh or frozen fruits and vegetables is advisable whenever possible; if canned goods are unavoidable, rinsing them thoroughly can help remove excess sodium.
The Impact of Sauces and Condiments on High Blood Pressure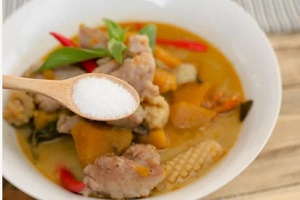 Condiments and sauces are silent sodium saboteurs. Despite their seemingly innocuous nature, items such as ketchup, soy sauce, steak sauce, and many salad dressings can be loaded with sodium. Alternatively, consider preparing your dressings and sauces from fresh, natural ingredients. This allows you to reduce sodium while steering clear of preservatives and artificial flavors.
The Snacking Trap: High Blood Pressure and Snack Choices
While the occasional nibble between meals may seem harmless, the type of snack foods you choose can contribute to high blood pressure. Conventional snack foods such as chips, cookies, crackers, jerky, and dips often contain high levels of sodium, unhealthy fats, and sugars. Healthier alternatives, such as unsalted nuts, fresh fruits, or homemade snacks where you control the ingredients, could be a wiser choice.
Cured Meats, Pickled Foods, and Their High Salt Content
Cured meats such as ham, bacon, and other deli meats are enticing options but can be sodium traps due to the curing process. Likewise, pickled foods such as pickles, sauerkraut, and kimchi undergo a preservation process that leaves them saturated with salt. Embracing fresh, lean meats for your sandwiches and salads and seeking low-sodium alternatives to your favorite pickled foods is a better strategy.
Alcohol: A Potential Threat to High Blood Pressure
While an occasional drink might not make your blood pressure surge, habitual heavy drinking can cause a marked impact. The American Heart Association suggests a maximum of one drink per day for women and two for men. Remember, moderation is essential, and ensure you consult with your doctor if you're taking blood pressure medication, as alcohol can interfere with its efficacy.
Caffeinated Beverages and High Blood Pressure
Caffeine, a common stimulant, can cause a temporary uptick in blood pressure, especially in individuals who don't regularly consume it. Popular beverages such as energy drinks, coffee, and tea frequently contain substantial amounts of caffeine. Monitoring your body's reaction to such stimulants is crucial if you enjoy these beverages.
Although caffeine's impact on blood pressure isn't typically long-lasting, monitoring your blood pressure consistently is prudent. Exploring alternatives, such as decaffeinated drinks or blends with lower caffeine content, could be worthwhile. These choices may assist in maintaining healthy blood pressure levels, fortifying your overall wellness.
Assessing the Effect of High-Fat Foods on Your Blood Pressure
Fats undoubtedly play a pivotal role in the human diet, providing invaluable energy and serving as essential catalysts for cell functionality. However, it's vital to exercise caution as overconsumption of saturated fats – prevalent in fried meals, red meat, and full-cream dairy products – might increase blood pressure. Over time, this amplified pressure can increase your vulnerability to cardiovascular diseases.
To navigate this, try making a conscious shift towards healthier fats. Foods with a high content of unsaturated fats—such as nuts, fish, seeds, and avocados—offer excellent alternatives. Simultaneously, selecting low-fat dairy products and lean meats instead of their full-fat counterparts can be another decisive step toward better blood pressure management.
Embracing a Diet that Complements High Blood Pressure Management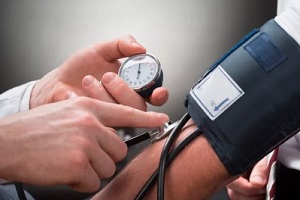 Addressing high blood pressure through dietary changes isn't just about steering clear of certain foods but also embracing those promoting heart health. Including more heart-friendly foods in your meals can significantly enhance your wellness journey.
One effective dietary strategy is the DASH (Dietary Approaches to Stop Hypertension) diet, loaded with fruits, vegetables, lean proteins, and whole grains. This way of eating has demonstrated remarkable efficacy in lowering blood pressure relatively quickly.
Charting a Healthier Course with Imperial Center Family Medicine
High blood pressure, as with any health issue, demands careful attention. However, the encouraging news is that it's a condition that can be effectively managed. Incorporating the correct dietary modifications is a robust measure in your high blood pressure management toolkit. However, it's crucial to remember that individual bodies respond in diverse ways, and a one-size-fits-all approach may not suffice.
This is where personalized advice proves to be indispensable. Your dietary adjustments should coincide with an all-encompassing plan that includes regular physical activity, effective stress management techniques, and, if deemed necessary, medication. When overseen by a competent healthcare professional, all these factors can offer significant benefits.
Imperial Center Family Medicine is here to help you create a tailored, sustainable lifestyle plan that lets you take charge of your blood pressure, not just today, but for all your days to come. Contact us today at 919-873-4437 or online, and together, we can turn knowledge into action and action into a healthier you.