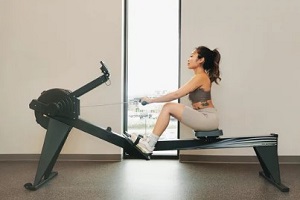 Starting an exercise routine can seem to be a major challenge, especially if you're a novice to the world of fitness. You might want to go all out and jump in the deep end. On the other end of the spectrum, you might avoid starting altogether because it all seems so complicated.
That's where a well-tailored beginner exercise routine comes in. It will help your body adjust to physical activity and create a strong foundation for more advanced routines in the future.
The Benefits of Starting an Exercise Routine
Regular physical activity offers many benefits, transforming both your body and mind. On the physical side, regular exercise can help you manage your weight, strengthen bones and muscles, increase your endurance, and reduce the likelihood of developing various health issues, such as diabetes and cardiovascular disease.
On the mental front, the positive impacts are just as substantial. Regular physical activity improves mood, boosts mental acuity, reduces the risk of depression, improves sleep, and alleviates stress.
Key Components of a Beginner Exercise Routine
A well-rounded beginner exercise routine generally includes the following:
Aerobic Activities: These are exercises that increase your breathing and heart rates. Examples include brisk walking, swimming, or cycling.
Strength Training: These exercises strengthen your muscles and can include lifting weights or doing bodyweight exercises, such as squats or push-ups.
Balance and Flexibility Exercises: These can help improve posture, prevent injuries, and increase the range of motion. Examples include gentle stretching exercises, yoga, and Pilates.
Creating Your Beginner Exercise Routine: A Step-by-Step Guide
Step 1: Set Realistic Goals
Begin your fitness journey by figuring out what you want to achieve. These goals will guide your workout routine and measure your progress. Remember, the aim should be realistic and attainable, promoting a sense of accomplishment and encouraging consistency.
Step 2: Assess Your Fitness Level
Understanding your current fitness level helps tailor a workout routine to your abilities, reducing the risk of injury and increasing the effectiveness of your exercise regimen. Simple self-tests can help with this, but for a comprehensive assessment, consider seeking help from a fitness professional or healthcare provider.
Step 3: Choose Activities You Enjoy
Selecting exercises you enjoy is essential in maintaining a long-term workout regimen. For example, you might enjoy a peaceful yoga session, a vigorous spin class, or a rejuvenating swim. The key is to find an activity that is fun, and you are excited to do.
Step 4: Structure Your Beginner Exercise Routine
Remember, a balanced beginner exercise routine typically includes cardiovascular, strength, and flexibility training. Dedicating different workout sessions to different types of exercise throughout the week can make your routine more versatile and engaging. Plus, you need at least one day of rest between strength training sessions to give your muscles a chance to recover.
Step 5: Develop a Weekly Schedule
Create a schedule with the days and times you will work out. Consistency is vital in forming a new habit, so aim to integrate your workout routine into your daily life.
Step 6: Slowly Increase Your Workout Duration and Intensity
Start with lighter activities and, as you get fitter, increase the duration and intensity of your workouts. This will allow your body to adapt to the new routine, thereby reducing the risk of injury and keeping your workouts challenging and effective.
Step 7: Monitor Your Progress
Reassess your fitness level and adjust your workout routine every four to six weeks. This habit ensures your workouts remain effective and provides a sense of achievement.
Step 8: Stay Motivated
Make your exercise routine enjoyable and exciting. Try new activities, set new goals, or invite a friend to join you. Celebrate your achievements to help maintain your motivation.
Nutrition and Hydration: Fueling Your Fitness
Alongside exercise, eating well and staying hydrated are vital to the success of your fitness journey. A balanced diet supports your workout regimen by supplying the necessary energy for exercise and the essential nutrients for recovery and muscle growth.
For example, carbohydrates fuel your muscles, proteins repair and build muscle tissue, and healthy fats help conserve muscle fuel for longer-lasting energy.
Hydration is just as critical because, when you exercise, you sweat, losing fluid. To maintain optimal performance and avoid dehydration, you must replace these fluids. Drink plenty of water throughout the day particularly before, during, and after working out to replenish what you've lost.
Listening to Your Body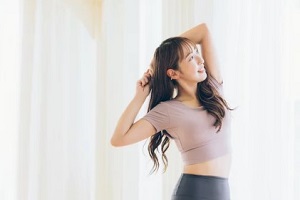 While it's important to challenge yourself, it's equally crucial to recognize your body's signals. If you experience pain, you need to take a break. Pushing beyond your limits can lead to injuries and hinder your fitness journey.
Progress at your own pace, and remember, it's not about how fast or hard you can go but about gradually improving your fitness while enjoying the journey.
Start Your Fitness Journey with Expert Guidance from Imperial Center Family Medicine
Embarking on a beginner exercise routine can be one of the most rewarding decisions of your life. Remember to set realistic goals, choose activities you enjoy, and listen to your body. Proper nutrition and hydration should accompany your physical efforts, fueling your workouts and recovery.
Contact Imperial Center Family Medicine today at 919-873-4437 or online for expert advice on incorporating fitness into your life and developing a beginner fitness routine. Our team is here to help you navigate your fitness journey, providing professional advice tailored to your needs.