Asthma is a common problem in adults and children; about 25 million people have asthma. While an asthma triggers, the airways of the patient start to constrict, making it difficult for air to flow, and additional mucus is also created, which worsens the asthma attack.
Asthma symptoms can vary from person to person; similarly, asthma triggers are different for each patient. You can lower the risk of asthma attacks by identifying the symptoms and triggers.
What Are Asthma Triggers?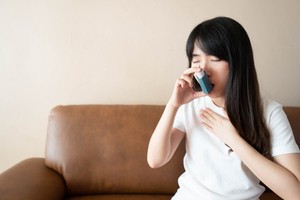 Asthma triggering in your environment can prompt your asthma symptoms. If you can identify the triggers for your asthma, you can lower the attack risk and avoid an asthma attack.
Most of the time, triggers are responsible for asthma attacks; therefore, avoiding them reduces inflammation in the airways. Always discuss your asthma symptoms with your doctor; they will suggest the best precautions to assist you in creating an asthma management plan.
There are two major types of asthma triggers:
1. Allergic Reactionss
Allergic reactions cause the inflammatory asthma triggers; these cause your lung airways to contract and lead to inflammation. Asthma triggers from allergies include:
Dust Mites
Dust mites are common and present in every home; they are microscopic organisms and can't be seen by the naked eye. If you have dust mites in your home and you notice asthma symptoms often, then there are chances that you are allergic to dust mites.
You can use an allergen-proof mattress, vacuum your home with a HEPA-certified filter, and keep humidity levels low in your home.
Mold
Mold is also an triggers asthma for some people; it is found in areas with water leaks in bathrooms and kitchens. If you have asthma, it is better to get rid of mold; breathing in mold spores cause serious health problems.
To avoid mold growth, keep humidity levels low in your home, and fix all leaks. The CDC recommends mixing water, soap, or a bleach solution with approximately one gallon of water and using it to eliminate mold from hard surfaces. Once you have cleaned, make sure to dry the surface.
Pests
Pests are a common reason for triggering asthma in many people. Cockroaches, mice, and rats can be real troublemakers, but with proper steps, you can control these.
Make sure to keep your house clean and trash away from the house. People commonly leave leftovers of food which attracts pests. To remove the pest, you must also check for openings and cracks in your doors, cupboards, and walls, sealing them immediately.
Pets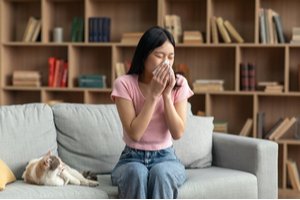 If you have pets at your home or when you go near them, you experience asthma symptoms, it means the dander from the pets is your asthma trigger. However, many people don't want to stay away from their pets, but they can reduce physical contact, use HEPA-certified air filters, and wash their pets to reduce airborne allergens.
Pet hair and fur are not triggers for asthma; it is nothing more than a myth. People have allergic reactions to pet dander. Fortunately, by taking certain steps, asthma patients can live alongside their pets by reducing dander-related asthma triggers.
2. Nonallergic Asthma Triggers
Nonallergic asthma symptoms do not cause swelling and result from nonallergic causes such as:
Smoke
Smoke of any type is an asthma trigger for many affected by asthma. People commonly encounter tobacco smoke, which is secondhand smoke. Other types of smoke like brushfires can also trigger asthma. If someone near you is smoking, try to leave the place. Furthermore, if anyone smokes in your house, ask them to not do so.
Exercise
Athletic activities and exercises are asthma triggers for some people. These activities make you breathe harder. Asthma triggered by exercise is called Exercise-Induced Bronchoconstriction.
Weather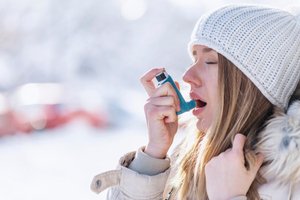 For some people, asthma triggers can occur because of a sudden change in the weather, such as cold wind or dry air. Sometimes, weather-related dust storms can also act as an asthma trigger.
Strong Emotions
Expressing strong emotions of anger, fear, excitement, and others can trigger asthma. These intense emotions can result in breathing problems for asthma patients. However, symptoms vary from person-to-person.
Chemicals and Scented Products
The smell from some chemicals and perfumes is not suitable for everyone. There are chances these can trigger asthma for some people.
Know Your Asthma Triggers With Imperial Center Family Medicine
It can be challenging to find out what triggers your asthma because there are so many around you. It may be possible that only one or more factors trigger your asthma.
It is difficult to avoid your asthma triggers entirely but by working with your doctor, you can determine which ones affect your asthma and take the necessary precautions to reduce your risk.
Imperial Center Family Medicine has a dedicated team of professionals specializing in asthma treatment. Visit their website today to book an appointment.