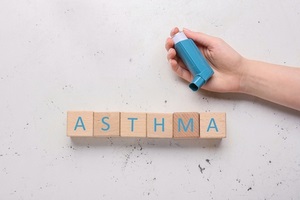 Asthma is a long-term breathing condition that affects almost 300 million people globally, including 25 million Americans. This equates to 1 in every 13 Americans, including 7% of children.
Asthma attacks cause the air passageways in the lungs to constrict because of inflammation that results in the tightening of muscles. The main symptoms of asthma include shortness of breath, coughing, wheezing, and chest tightness.
Asthma can be triggered by smoke, fumes, animal dander, fragrance, dust, and more. These triggers, also known as irritants or allergens, impact everyone differently.
While often under-diagnosed and under-treated, asthma results in other health-related issues such as tiredness, poor concentration, and sleep disturbance.
Asthma can't be cured, but it can be controlled with proper management, medications, and inhalers, allowing people to enjoy a normal, active life despite the condition. Certainly, asthma has become one of the United States' most common and costly diseases.
How Is Asthma Treated?
How can we control asthma attacks or reduce their occurrence?
Asthma is primarily treated with proper medications. Healthcare professionals also assist patients on how to deal with asthma triggers and what to do during an attack.
Research indicated that 93% of patients report that their asthma is controlled, while more than 40% said it's less than optimally controlled. In order to manage asthma, patients should develop a written Asthma Action Plan (AAP), which systematically helps to identify and address their barriers.
It's essential to develop a written asthma action plan with patients who have undergone all tests confirming that they have the disease. It is collaboratively developed, including printed educational self-management tools and techniques helping facilitate shared decision-making. When used in combination with education, it enables better control of asthma, avoids triggers, and reduces the need for acute care leading to a better quality of life.
Medications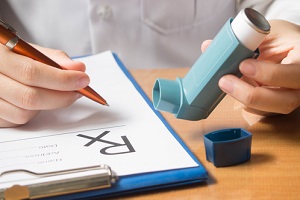 Not everyone with asthma takes the same medications; some medications are in the form of pills, and others need to be inhaled.
Asthma medicines can have side effects, but most of these are mild and may go away in time. You should discuss your side effects with your doctor to better understand your medications and to make better decisions regarding your treatment plan.
Moreover, there are two types of asthma medications:
Quick Relief – Quick-relief medications are designed to control the symptoms of an asthma attack. However, these quick-relieving medicines must not be taken every day, and in such cases consult your doctor for another alternative.
Long-Term Control – Unlike quick-relief prescriptions, long-term control medicines help patients experience fewer, milder attacks. On the other hand, these medications aren't helpful during an asthma attack.
The Global Initiative For Asthma (GINA)
The GINA was established to raise awareness about asthma among public health authorities, health professionals, and the community at large.
It seeks to improve the prevention and management of asthma through a collaborative effort. Furthermore, it prepares scientific reports on asthma, implements the recommendations, encourages dissemination, and promotes global cooperation in asthma research.
The Global Strategy For Asthma Management And Prevention
The Global Institute of Asthma strives to provide a comprehensive and integrated approach to controlling asthma. Moreover, it focuses on researching the existing evidence base and also concentrates on clarity of language. Additionally, it provides feasible implementation in clinical practice.
GINA updates its reports every year, sharing recommendations for treating mild and severe asthma. This report can easily be accessed on the GINA website. The GINA Scientific Committee has developed a sophisticated set of procedures to review asthma management and update its documents.
General Principles Regarding The Management Of Asthma
The long-term objectives of managing asthma are reducing risk and keeping symptoms under control. It reduces the patient's burden and risk of asthma-related casualties, airway damage, medication side effects, and death.
In fact, asthma management involves a continuous cycle of assessment, treatment, and response reviews. The National Heart Lung and Blood Institute (NHLBI) supports the development of clinical-based practices designed to help medical providers to improve the care received by their patients.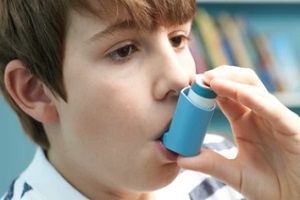 Since the Expert Panel Report 3 (EPR-3) for the diagnosis and management of asthma was released in 2007 by NHLBI, scientists have made significant developments and progress regarding the analysis, management, and treatment of asthma.
Contact the Asthma Professionals At Imperial Center Family Medicine
Asthma can't be cured but it can be controlled with a medical professional's assistance and an asthma action management plan. This management plan is based on your personal symptoms and triggers.
Imperial Center Family Medicine experts offer primary and preventive services to help individuals and children to keep their asthma under control. Imperial Center Family Medicine has years of experience in meeting the medical needs of families by providing superior quality of care.