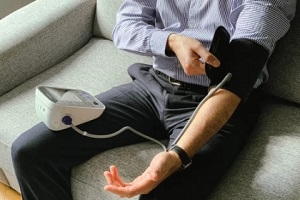 A hypertensive crisis can be scary. Your blood pressure is skyrocketing, and you may have symptoms such as severe headache, shortness of breath, or chest pain. Getting your hypertension under control quickly is essential to prevent damage to your heart, brain, and other organs.
If you find yourself amid a hypertensive crisis, try to stay calm. Most importantly, do what your doctor tells you to do precisely. With the proper medications and monitoring, most people completely recover.
This article provides eleven tips to help you understand how healthcare providers manage these dangerous spikes in blood pressure.
Know the Symptoms
Hypertensive crises come in two forms: emergencies and urgencies. The key difference is whether end-organ damage is already occurring. Symptoms of a hypertensive emergency include:
Severe headache
Chest pain
Difficulty breathing
Changes in vision
Nausea/vomiting
Altered mental status
Hypertensive urgency produces high blood pressure but no acute damage yet. Symptoms may be more mild, such as a headache, shortness of breath, and frequent urination. Recognizing a crisis early and seeking prompt treatment can prevent extensive organ injury.
Get to the Emergency Room
If you suspect you are having a hypertensive crisis, call 911 or have someone drive you to the emergency room right away. Waiting it out at home or trying to lower your blood pressure alone can be dangerous. Doctors need to evaluate whether end-organ damage is occurring and begin treatment immediately.
Expect Frequent Monitoring
Once you arrive at the hospital, doctors will check your blood pressure and any other symptoms and run tests to look for signs of organ damage. You can expect frequent blood pressure checks, sometimes as often as every ten minutes. They may also use an arterial line for beat-to-beat monitoring. This level of vigilance is needed to titrate medications appropriately.
Receive IV Medications
Intravenous (IV) medications are used first to stabilize your blood pressure rapidly. Common options include labetalol, nicardipine, and nitroprusside. The doctor will start with a low dose and adjust it carefully based on your response. Too rapid of a drop in blood pressure can be dangerous. You'll be monitored closely to avoid overshoot.
Look for Underlying Causes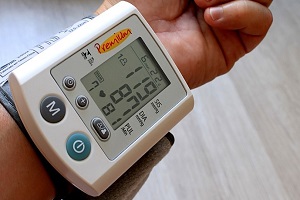 While managing your hypertensive crisis, your medical team will also try to determine what triggered it. Possible reasons include not taking your blood pressure medication, use of stimulants, severe pain, or high stress. Identifying and dealing with the root cause is essential to get your hypertension back under control and prevent another crisis.
Expect Admission to the ICU
Most patients with hypertensive crises require admission to the intensive care unit (ICU) for close monitoring and titration of IV medications to optimize blood pressure. You'll likely have frequent lab draws to assess kidney function and electrolytes. You may also receive oxygen, additional medications, and interventions based on your symptoms.
Transition to Oral Medicines
Once your blood pressure has been stabilized on IV medicines, your doctors will transition you to oral medications. Commonly used drugs include labetalol, nicardipine, lisinopril, and amlodipine. The doses start low and are increased gradually. Your blood pressure will be closely monitored to ensure the new regimen works.
Implement Lifestyle Changes
Before leaving the hospital, you'll receive instructions on changes needed to help prevent another crisis. This includes following a healthy diet such as the DASH diet, restricting sodium intake, exercising regularly, losing weight if needed, stopping smoking, and limiting alcohol. You'll also need to monitor your blood pressure at home closely.
Take Medications as Directed
Strict adherence to your blood pressure medication regimen is absolutely essential after a hypertensive crisis. Set phone alarms or other reminders to avoid missing a dose. Inform all your doctors of your medications so they don't give you anything that could interact with other drugs you're taking. Refilling your prescriptions before they run out is also essential.
Follow-Up Regularly
You'll need follow-up appointments to ensure your treatment plan works in the weeks to months after your crisis. Your doctor will check your blood pressure, adjust medication doses as needed, and monitor for any early signs of another crisis developing. Don't skip these important visits even if you are feeling well.
Stay Informed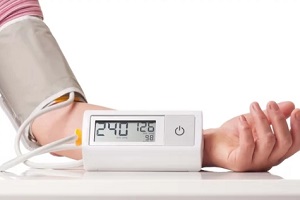 Learn all you can about high blood pressure to actively participate in your care. Monitor your blood pressure at home and log it. Recognize warning signs such as frequent headaches.
Ask your pharmacist about your medications. Become knowledgeable about your condition and do everything you can to keep your hypertension under control.
Trust Imperial Center Family Medicine for Exceptional Hypertensive Crisis Care
Dealing with a hypertensive crisis can be downright frightening. But take heart – with the proper treatment and follow-up care, these episodes can be managed. You don't have to handle hypertension on your own.
Imperial Center Family Medicine's caring team has extensive experience guiding patients through hypertensive crises. We know this condition inside and out. Our healthcare experts will partner closely with you, explaining each step and customizing a treatment plan to meet your needs.
Please reach out if you or someone you care about suffers a hypertensive crisis. We're ready to help with compassionate, personalized care. Contact us today at 919-873-4437 or online to discover how we can be your partner in managing hypertension.