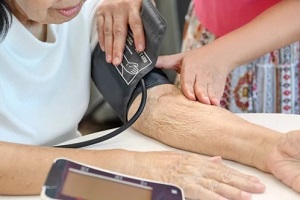 The term hypertensive urgency might sound alarming, but it's essential to understand precisely what it means and how to handle one. A hypetensive crisis describes a situation when blood pressure suddenly spikes extremely high and requires immediate medical intervention.
There are two types of hypertensive crises: hypertensive emergencies and hypertensive urgencies. Both are serious but require different management approaches.
Understanding Hypertensive Crises: Emergencies vs. Urgencies
A hypertensive emergency is when your blood pressure soars exceptionally high, often over 180/120 mm Hg, and begins to cause immediate damage to organs such as the heart, brain, or kidneys. This damage can cause severe health conditions, including stroke, heart failure, or kidney failure.
On the other hand, hypertensive urgency also involves a sudden spike in blood pressure to similarly high levels but without immediate evidence of organ damage. You may experience symptoms, such as severe headaches, chest pain, or shortness of breath, that are enough to warrant a visit to a clinic or hospital.
The crucial difference between these two situations directly impacts treatment. Emergencies need swift action to lower blood pressure and prevent further damage. At the same time, urgencies allow a slower, more measured blood pressure reduction over several hours or days.
Unpacking Hypertensive Urgencies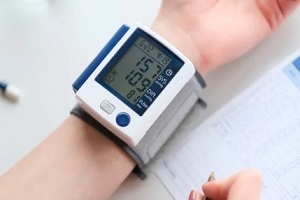 Hypertensive urgencies often occur in people previously diagnosed with high blood pressure. However, they can also be a startling wake-up call for those unaware of their hypertensive status. In these instances, blood pressure may spike above 180/120 mm Hg without signs of organ damage. Instead, it might manifest as a severe headache, anxiety, or difficulty breathing.
The risk of experiencing hypertensive urgency increases with underlying conditions such as chronic kidney disease, heart disease, or diabetes. Lifestyle choices, such as a high-salt diet, lack of physical activity, high-stress levels, or certain medications, can also contribute.
The Changing Landscape of Hypertensive Crisis Guidelines
Medical guidelines are not static. They change and evolve as medical professionals accumulate more knowledge and experience. The guidelines for managing hypertensive crises are no exception.
Previously, the emphasis was on quickly reducing blood pressure in urgencies.
However, the updated 2023 guidelines recommend a more personalized and gradual approach, advocating for a blood pressure reduction over 24-48 hours using oral medications and regular outpatient follow-ups.
This shift is due to the potential harm of lowering blood pressure too quickly, which could reduce blood flow to essential organs, causing more damage instead of resolving the problem.
Understanding the Shift in Hypertensive Urgency Treatment
The recent shift in focus toward the primary health condition in hypertensive urgencies is rooted in our growing understanding of hypertension. High blood pressure in these situations is often a symptom, not the main problem.
Clinical trials explicitly focusing on hypertensive emergencies are rare. Healthcare providers often rely on their professional judgment and observational data. The updated guidelines reflect this reality and offer more nuanced advice for patient management.
Lifestyle Modifications and Preventive Measures
In addition to understanding and following the guidelines for hypertensive urgencies, you can take a more proactive approach to managing your blood pressure. While straightforward, lifestyle modifications and preventive measures can significantly impact your well-being and the course of your hypertension.
Regular Exercise: Daily moderate physical activity can reduce your blood pressure and improve your heart health.
Balanced Diet: Consuming a healthy diet with plenty of vegetables, lean proteins, fruit, and whole grains while limiting salt intake can help manage your blood pressure.
Limit Alcohol: Alcohol can raise your blood pressure, even in moderation. Keeping your consumption to a minimum can benefit your blood pressure.
Quit Smoking: Tobacco damages your whole body, including your heart. Quitting smoking is pivotal in reducing your risk of cardiovascular disease and managing your blood pressure.
Stress Reduction: Chronic stress can contribute to hypertension. Engaging in activities that help manage stress, such as meditation, breath work, yoga, or tai chi, every day can help you control your blood pressure.
Regular Health Check-ups: Regular check-ups can help detect and manage hypertension early before it becomes a hypertensive urgency or emergency.
Adherence to Medication: If you've been prescribed blood pressure-lowering medications, take them as directed by your healthcare provider.
These are not merely supplementary steps but integral parts of managing hypertension. They represent an all-around defense, offering the best chance to get a handle on your blood pressure and improve your overall health.
Manage Your Hypertension More Effectively with Personalized Care from Imperial Center Family Medicine
Managing hypertension isn't just about immediate treatment when things go wrong. It's about adopting long-term, sustainable habits that promote better health. The guidelines for managing hypertensive crises support you when you need them. Still, you have a powerful daily role to play in your health.
If the complexities of hypertension make you feel overwhelmed, contact Imperial Center Family Medicine. We're here to guide you through every step with a personalized approach. Contact us today at 919-873-4437 or online to schedule your consultation.